MSc in
Master of Science in Sustainable Development, Management and Policy
MODUL University Dubai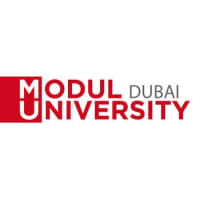 Scholarships
Explore scholarship opportunities to help fund your studies
Introduction
Overview
The MSc programme in Sustainable Development, Management, and Policy (SDMP) invites students from diverse backgrounds to explore sustainability through a multidisciplinary lens. The programme strives to build a high level of expertise among its graduates for analyzing conditions and problems related to sustainability and for effective solution design.
Composed of a unique combination of theory and practical hands-on application
SDMP students are provided with a solid multidisciplinary background that draws on material from fields including economics, governance, social psychology, environmental sciences, geography, and management.
Small class sizes provide the ideal environment for collaborative learning. MSc students are challenged to examine a broad range of specific analytical topics and are given the opportunity to apply them in practical ways.
Topics include stakeholder-specific implementation; public, private, and third sector implications of sustainable development; policy and governance-related sustainability issues; environmental and sustainable management issues; and economic development issues.
Strengths of an MSc Degree: Set Yourself Apart
Multidisciplinary context, unique curriculum, and customized research opportunities
Emphasis on critical thinking, collaborative learning, and addressing 21st-century challenges
Exposure to emerging eco-friendly conceptual tools and management skills
Small class sizes taught by key experts
Globally-oriented university environment with English as the lingua-franca
Graduates ready to fill in-demand positions in a wide variety of public and private organizations
Academic Diversity
Students from diverse academic and professional backgrounds are welcome in MU's Sustainable Development, Management, and Policy programme. Current SDMP students have backgrounds in the humanities, social sciences, natural sciences, IT, and business. The MU admissions team counsels students from non-traditional backgrounds on what courses they might need to take in order to succeed in the MSc programme.
Info
Duration: 2 years (4 semesters)
Intake: September 2018
ECTS Credits: 120
Organisation: the Academic year is divided into Fall and Spring Semesters; the Master thesis is completed during the second year
Foundation Programme Admissions Criteria
Students who do not meet our admissions requirements for direct entry into the Bachelor's degree Programmes may consider applying for the Foundation Programme.
Original/Certified true copy of High School Leaving Certificate
Official Academic Transcript
International TOEFL, IELTS or another standardized, internationally-recognized English exam
Application Form, completed and signed by the applicant [download pdf]
Passport Copy
Passport size photograph
One letter of recommendation
Letter of Motivation (description of reasons for applying to MODUL University Dubai)
English Test Requirements
All students whose first language is not English must provide proof of their English proficiency level B1 according to the Common European Framework of Reference for Languages through one of the following tests taken within the last two years.
Students must obtain a score of:
TOEFL Internet-Based Test (IBT) with a minimum score of 65 points
IELTS band score 5.5 (no sub-score below 5.0)
Tuition Fee
Fee Per Semester: 5,625 USD / 20,644 AED
Total Fee: 22,500 USD / 82,575 AED