Master in
Master in Data Science & Deep Learning
MIOTI - Tech & Business School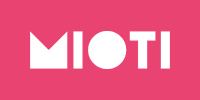 Introduction
The only master where you will apply the latest Data Science and Deep Learning techniques
The Master in Data Science & Deep Learning is composed of two programs:
With the Master in Data Science & Big Data you will learn the basics of data science, from data pre-processing to the main predictive analytics algorithms . In this training we will provide you with the bases of Statistics and Python to be able to work with data.
In the Master in Deep Learning you will apply the latest Machine Learning and Deep Learning techniques, the basis for disciplines such as predictive analysis, image, voice and text recognition.
The Master of Data Science adapts to your learning pace , with two programs that can be taken independently.