Discover the Most Innovative Institute in Data Science and the Internet of Things
MIOTI's IoT and Data Science programs provide an immersive experience that will transform your mindset and career.
Now you can choose the Live Streaming format in the face-to-face programs, you decide!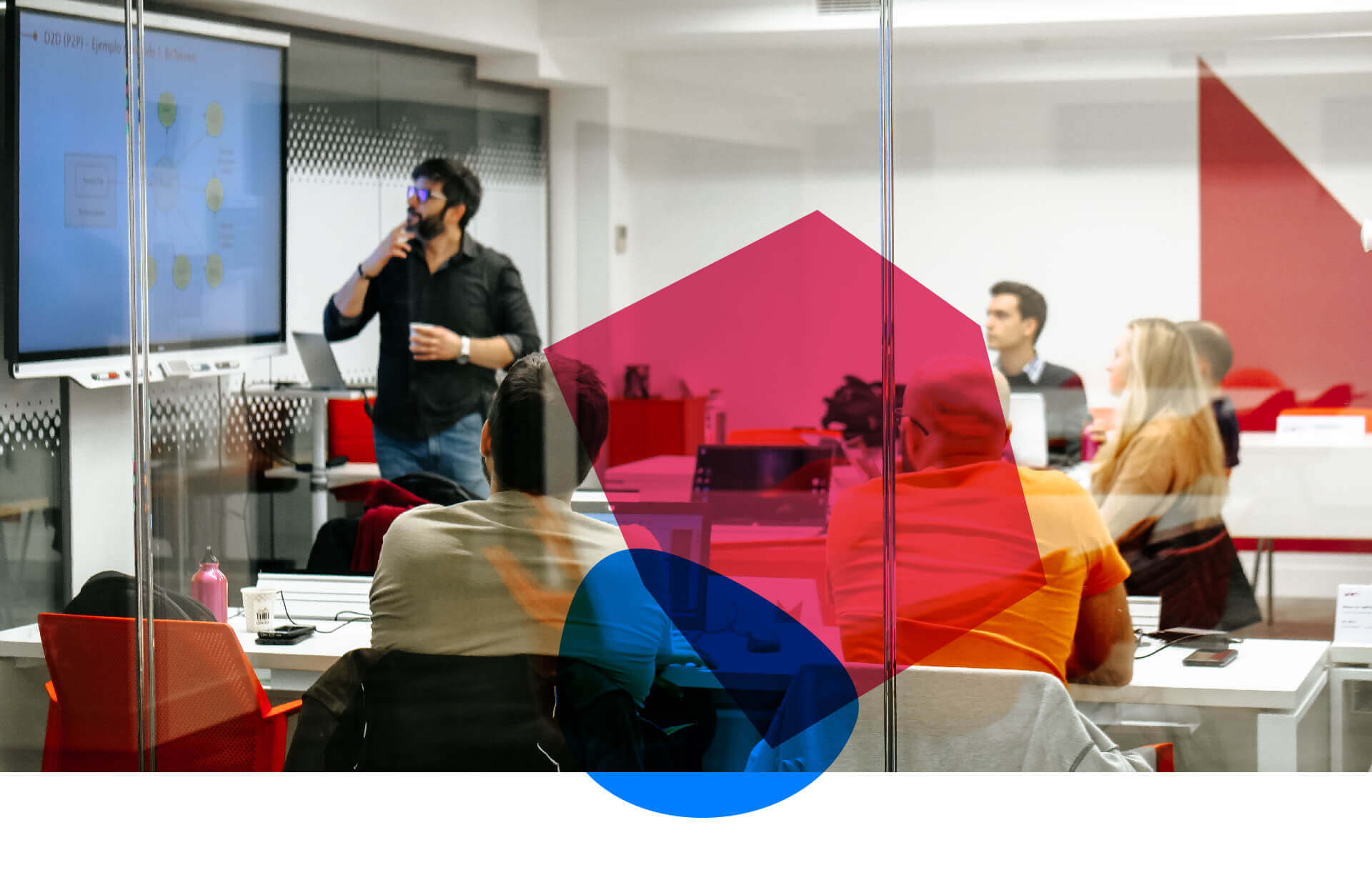 100% Learning, 0% Posture
We believe that people learn by doing, creating projects and experimenting, not by receiving master classes. Here is our offer:
Internet of things
Master in IoT (400h)
Smart Things (110h)
Scale up Technologies (120h)
Data Science
Master in Data Science (300h)
Data Science Fundamentals (170h)
Data Science Advanced (130h)
Data Science for Graduates (400h)
Python for Beginners (16h)
Tech Executive Program
IoT Executive Program (80h)
eBusiness Executive Program (80h)
AI Executive Program (80h)
Featured
Mioti is the Reference Institute In Iot And Data Science for the Most Innovative Companies in Spain
Professionals from more than 50 companies have trusted MIOTI to train in Data Science and IoT and promote their professional careers.
Get trained in one of the most demanded and best paid professions in the market
MIOTI opens doors to new professional opportunities
By enrolling in one of our programs, you become part of the MIOTI Alumni, where you will have professional opportunities in first-rate Corporations and technological Startups that are in full expansion. Our partners and large companies send us their job offers daily.
Our Ecosystem: Thecube Madrid, 5,000m2 of Innovation, Technology and Entrepreneurship
On our campus you will have the latest technical resources and laboratories, as well as studying in a HUB where startups like Uber reside and the products of tomorrow are prototyped and developed.
What Makes Us Unique?
What is MIOTI?
Madrid Internet of Things Institute (MIOTI) is the first 100% IoT postgraduate training center that exists in Spain. We also train and are specialists in the fields of Data Science, Artificial Intelligence and eBusiness.
What methodology is applied in MIOTI?
MIOTI has a totally practical methodology, where you learn by doing, we use a learning by doing methodology as an instrument to achieve differential, practical and stable learning in a technological environment of permanent change. Therefore our main motto is: Make, build, learn_
Who is a MIOTI program designed for?
The MIOTI audience focuses on two types of profiles:
Professionals with few years of experience or recent graduates who want to direct their careers to the new jobs that are beginning to emerge today.
Professionals with a long history who want to adapt to technological change and want to lead and identify new business opportunities in their company.
What makes MIOTI different from other schools?
MIOTI differs from other schools in its methodology, since our philosophy is to learn by doing, so in the classes you will face use cases, challenges and real challenges that will help you strengthen critical thinking and consolidate knowledge by experimenting.
Why Face-to-Face and Live Streaming?
MIOTI believes and is committed to 100% immersive training, we offer our students the possibility to choose whether to attend class in person or live streaming. With live streaming MIOTI brings the class closer to where you are, live training with teachers in virtual class and questions and answers instantly.
We have all the necessary technological means, both for the face-to-face format and live streaming, to apply our 100% practical methodology, where you learn by doing and solving current use cases.
Does MIOTI offer official degrees?
No, MIOTI offers its own titles because the content of the programs is updated every day with the latest news and changes on the market. In addition, we take into account all the improvement requests of our students to implement them in the following editions.