Master in High Performance Football
MBP School of Coaches: The Master for football coaches in Barcelona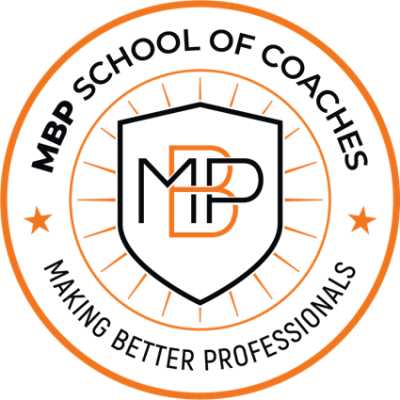 Key Information
---
Languages
English, Spanish
Application deadline
Request info
Earliest start date
Request info
Introduction
Why choose this program?
Because you will learn a comprehensive and complete coaching method of tactical preference which will allow you to know all the structures of high performance football in depth.
In the Master, you will learn the fundamentals of structured training and their relationship with the Individual Fundamentals per Demarcation (IFD) and you will discover how to coach a team from complex thinking, relating it with the Universal Collective Fundamentals and the Line Collective Fundamentals.
In addition, you will put your learning outcomes into practice, both in the playing field and performing live analysis, and you'll be able to customize them in your final thesis by creating your own game model.
Ultimately, this Master will teach you how to understand football as a field of study with tactical, technical, physical and psychological implications.
Curriculum
This course is structured in seven modules which will allow you to understand football as a field of study, in addition to a final thesis where you will express your own game model.
Module 1. Football studies
We will start with an introduction about the study of football: from its meaning for MBP to the way of taking part in all the areas around it. Next, we'll get into the metagame and in how to grow the influence circle.
Module 2. The player
We'll identify what aspects include in the player's training, we'll dive into the world of individual tactics and we'll know the optimal solutions to specific situations that every specific demarcation must face: the Individual Fundamentals per Demarcation (IFD).
Module 3. Football as a team game
We'll dive into the existence of societies in soccer, from game constellations to how to train motor assertive communication. Next, we'll address collective tactics and theories applicable to the team as a complex whole. In this module, you'll learn about Line Collective Fundamentals and Universal Collective Fundamentals too.
Module 4. Methodology
We'll know about the patented MBP methodology in depth, we'll argue why it is worth it to have your own coaching method and we'll learn about the different didactic strategies and types of exercises to use during training sessions.
Module 5. Scouting
We'll study video-analysis technology and we'll work the analysis of both players and matches.
Module 6. Game model
We'll delve into the concept of game model through a real case and we'll talk about how to build, and defend, your own.
Module 7. Other activities
We'll watch and analyze professional matches, including FC Barcelona and RCD Espanyol, we'll go to live training sessions and you'll be able to obtain the Flux Professional Certification.
Final thesis
Before finishing, the coach will have to present his own game model.
Program Outcome
To plan, evaluate and develop training programs considering the different structures of competitive football.
To select and apply the most appropriate strategies, methods, techniques and technologies for the improvement of training processes in high performance football.
To analyze and optimize the abilities and skills of footballers within the high performance stage.
To understand, advise and manage individual and group dynamics in competitive football teams.
To acquire anatomical, physiological and pathophysiological knowledge of the human body in relation to physical preparation for high performance football.
To know and interpret the foundations and manifestations of human psychological development through football.
To know, forecast, evaluate and relate the historical, psychological, social and cultural factors that favor or hinder the dynamics in a competitive football team.
To know how to transmit attitudes and values that favor the practice of high performance football in a healthy way, as well as to communicate effectively.
Ideal Students
Football Coaches working at the High Performance Level
Assistant Coaches
Tactical Analysts/Scouts
Current and Ex-Professional Players