Master in
MASTER MECHANICAL ENGINEERING
Marquette University Opus College of Engineering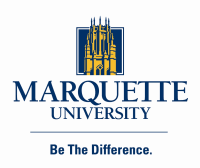 Scholarships
Explore scholarship opportunities to help fund your studies
Introduction
The department offers graduate programs leading to the master of science, master of engineering and doctor of philosophy degrees in mechanical engineering.
Course work and research in the mechanical engineering graduate programs may involve the broad fundamentals of mechanical engineering or may concentrate on energy systems, manufacturing systems and mechanical systems. In these fields, engineering principles are applied not only to traditional equipment and methods but also modern and emerging technologies. Typically, the engineering course work and research are augmented by laboratory studies. Although the study of advanced engineering mathematics and, often, basic science is necessary in all programs of study, the selection of subjects may vary depending upon the field of specialization and the student's professional objectives.
We immerse individuals in an active environment to cultivate broadly educated mechanical engineers who balance theory with practice for advancing knowledge, solving problems and serving society.