MSc in
MS in Human Resource Management and Organizational Effectiveness
Manhattanville College School of Business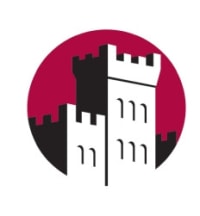 Scholarships
Explore scholarship opportunities to help fund your studies
Introduction
Overview
Manhattanville College's Master of Human Resource Management and Organizational Effectiveness program trains students to become successful HR professionals. Employees are said to be an organization's greatest asset and competitive advantage. It's critical to attract, train, develop, and retain the best people.

In today's global and complex markets, human resource professionals are taking a more strategic role than ever. Graduates of Manhattanville's master's program know how to communicate effectively, manage ethically, and bring strategic vision to a diverse workforce. They serve as the key link between an organization's management and its employees.

With courses offered in the evenings and on weekends, you can earn your master's degree while still continuing to grow in your career.
Human Resource Management
By studying Human Resource Management, students prepare to become an HR business partner who manages a broad range of HR activities in an organizational setting. As part of this program, you'll delve deep into total rewards, employee and labor relations, HR legal and regulatory environments, HR technologies, and more. Classes in HR management include Employee and Labor Relations and HR Technologies.
Organizational Effectiveness
By studying Organizational Effectiveness, students prepare to take on more focused consultative Human Resources roles in a corporation. You'll gain an in-depth background in organizational learning and executive coaching, organizational assessment, analysis and change, human capital analytics, and analytical tools for decision making. Organizational Effectiveness classes include Human Capital Analytics and Analytical and Financial Tools For Decision Making.
Named One of the Best HR Degree Programs
Manhattanville's M.S. in Human Resource Development was named by College Choice as one of the best HR degree programs in the country in 2016. We were ranked based on criteria such as academic reputation, student retention, networking, internship opportunities, and more. Our location in the greater New York City area helps attract industry-leading faculty and makes it easier for students to find internships and career opportunities in Westchester and New York City.
Learn more
Interested in the Master's in Human Resource Management and Organizational Effectiveness program at Manhattanville? Request more information from the inquiry form to the right of this page.