MA in
Master of Arts in Behavior Analysis - LIU Post
Long Island University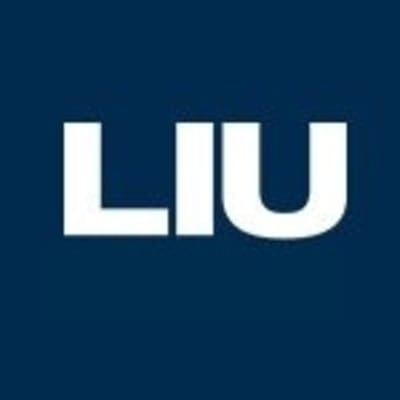 Key Information
---
Campus location
Brookville, USA
Application deadline
Request info
Earliest start date
Sep 2023
Introduction
About
Behavior analysis is a well-developed approach to solving social/emotional, behavioral, and learning problems for many different populations in many different settings. The M.A. program in Behavior Analysis focuses on the experimental, theoretical, and methodological aspects of the analysis of the behaviors of individuals and how these behaviors denote different types of learning processes or problems. The processes at issue have become an efficient basis for understanding, and for changing, such behavioral disorders as are termed developmental disabilities and autism-spectrum disorders.
The program requires the completion of 36 credits, includes a thesis and is designed so that all requirements can be met within two years. The curriculum consists of 21 credits in basic courses in behavior analysis and experimental psychology, 9 credits in electives and 6 thesis preparation credits. Applications are accepted until August 1.
The Behavior Analyst Certification Board, Inc. has approved the course sequence PSY 607, 651, 657, 658, 704 and 705 as meeting the coursework requirements for eligibility to take the Board Certified Behavior Analyst Examination. Applicants will have to meet additional requirements to qualify for board certification. Graduates of the Behavior Analysis Master's program can apply to New York state to become license-eligible.
Core courses
Statistics in Psychology (PSY606)
A graduate-level treatment of descriptive and inferential univariate statistics. Data analysis using SPSS will be studied in conjunction with the theoretical material.

Experimental Methods in Psychology I (PSY 607)
The treatment of problems in the design and execution of single-case research is emphasized in this course. It includes a consideration of controls, drawing inferences, and research techniques in both experimental and applied behavior analysis. Data presentation methods including the use of Microsoft Excel will be discussed.
Experimental Methods in Psychology II (PSY608)
This course covers the design, execution, and evaluation of psychological research using group designs. Representative topics include between and within-group designs, random assignment, and questionnaire construction. Data collection via the Internet is emphasized.

Behavioral Assessment (PSY610)
Behavioral assessment is designed to identify, specify, and measure specific behaviors and client goals, and to design intervention strategies for individual clients relative to these behaviors and goals.

Behavior Analysis and Learning (PSY 651)
This course provides an introduction to the basic principles of conditioning and learning including reinforcement theory, stimulus control, and aversive control. In addition, it will introduce students to the history and philosophy of Behavior Analysis. The major focus will be on the basic underlying principles and current research.
Applied Behavior Analysis (PSY 657)
This course involves an examination of the theory and practice underlying the application of the principles of classical and operant conditioning to the analysis and treatment of problems in human behavior.
Ethics and Professional Development in Applied Behavior Analysis (PSY 658)
This class has two primary purposes: First, the course will consist of a discussion of ethical issues related to the practice of applied behavior analysis. In this context, students will be expected to demonstrate an understanding of the Behavior Analyst Certification Board Guidelines for Responsible Conduct for Behavior Analysts. Secondly, the class is designed to discuss professional issues related to applied behavior analysis. These issues may include a discussion of certification and licensing, the use of punishment, and the evaluation of new procedures in applied behavior analysis.
Advanced Issues I: Autism (PSY 704)
An advanced treatment of current issues in behavior analysis dealing with methods, ethics, and research with specific clinical applications such as performance enhancement in organized settings.
Advanced Issues II: Development of Behavior Intervention Programs (PSY 705)
The focus of this course is on integrating the components of behavioral programming in applied settings. Students will conduct a functional assessment and analysis, create behavioral objectives, design intervention procedures and evaluation procedures. The final project will require a written document integrating all components of the intervention and evaluation program.
English Language Requirements
Certify your English proficiency with the Duolingo English Test! The DET is a convenient, fast, and affordable online English test accepted by over 4,000 universities (like this one) around the world.