MSc in
MSc in Science for Sustainable Development
Linköping University

Introduction
Are you curious about what it is like to study at LiU? Join us for a chat about what it is like to live and study on our campuses in Sweden. We offer free webinars and recordings for both prospective and admitted degree students throughout the year.
Start: August 2022
Place of study: Linköping
Level: Second-cycle
Be part of the solution for a sustainable future! The future needs sustainable solutions to societal challenges. This program offers a holistic interdisciplinary approach to current societal problems, such as climate change, natural resource exploitation, increasing energy demand, and inequality.
The master's program allows you to explore the complexity of creating sustainable societies in alignment with the principles of sustainable development and Agenda 2030. The program addresses global environmental changes and societal transformations. It will challenge you to undertake critical analysis of present and future environmental concerns, apply scientific knowledge across academic disciplines, and develop interdisciplinary competence. Your training will enable you to develop skills to interpret, design, communicate and implement solutions to sustainability and environmental challenges, which will be indispensable for your future career as a sustainable development expert.
Core courses
Core courses have been designed to give you a wide perspective on environmental issues, and at the same time, provide opportunities to deepen your theoretical knowledge and practical skills in specific scientific fields. Field trips, laboratory and GIS exercises, spatial analysis in the Norrköping Decision Arena, role-play activities, study visits to authorities and businesses in the environmentally progressive Östergötland province are just some of the ways in which you will learn about sustainable solutions in practice. You will have the opportunity to undertake internships at businesses, organizations, or research institutes in Sweden or abroad and develop skills in multidisciplinary research together with our teaching staff. Our teaching profile is integrated with advanced research in sustainable development and environmental sciences and researchers at our institute will guide you individually to design, plan and perform your master's thesis project.
Syllabus
Introduction
The master`s program in Science for Sustainable Development is a two-year, second-cycle study program that leads to a master`s degree in Environmental Science. This full-time program provides a strong basis for a professional career related to issues regarding sustainable development and environmental change at international and national agencies, universities, municipalities, organizations, and corporations. The master`s program is designed to provide students with knowledge on environmental change and the challenges of creating a sustainable society. On completion of the program, the students will have developed an independent and critical approach to environmental science and sustainability studies and have acquired skills and knowledge that will enable them to actively work in and contribute to developments in these fields, either as practitioners or researchers. The program also fulfills the students` eligibility for doctoral education in related fields.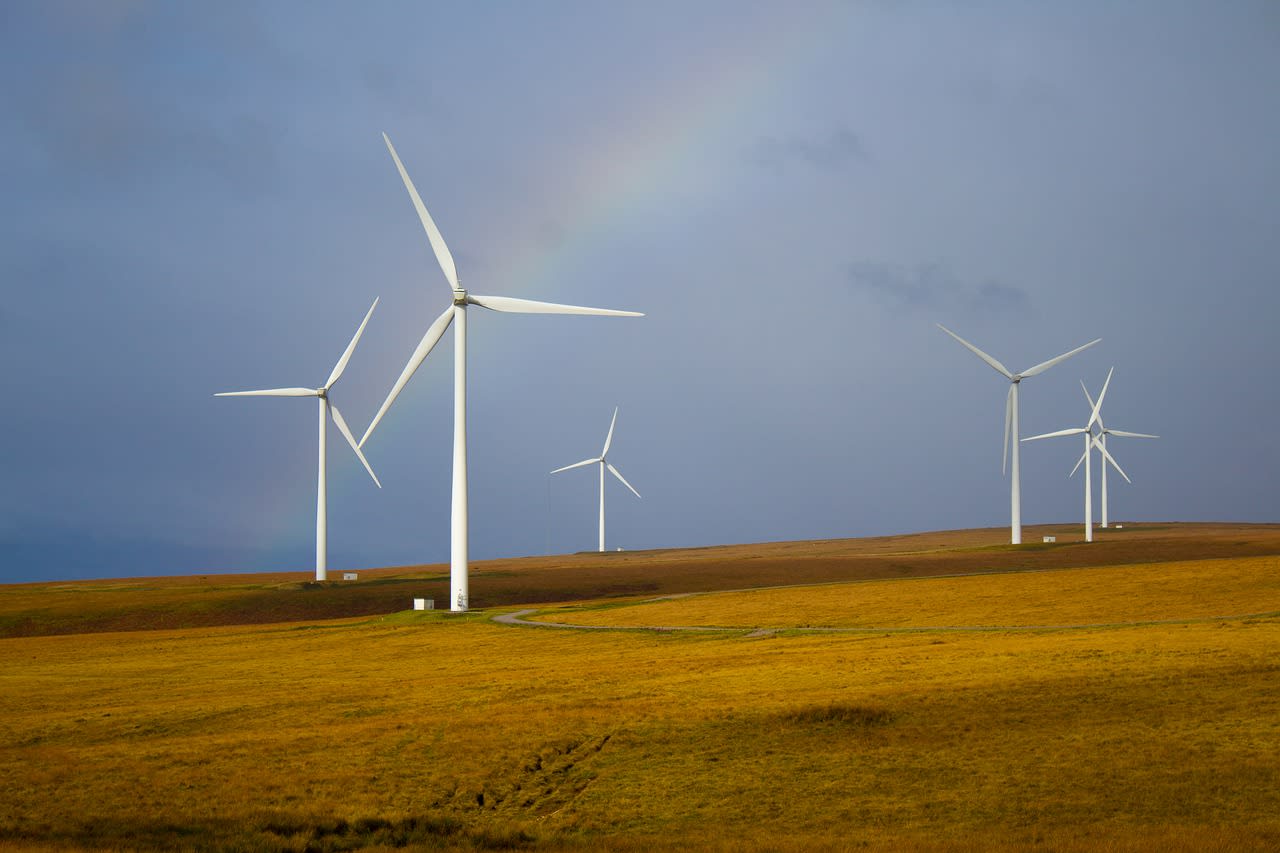 Aim
National Qualifications according to the Swedish Higher Education Act
Knowledge and understanding
For a Degree of Master (120 credits) the student shall
demonstrate knowledge and understanding in environmental science, including both broad knowledge of the field and a considerable degree of specialized knowledge in certain areas of the field as well as insight into current research and development work, and
demonstrate specialized methodological knowledge in environmental science.
Competence and skills
For a Degree of Master (120 credits) the student shall:
demonstrate the ability to critically and systematically integrate knowledge and analyze, assess and deal with complex phenomena, issues and situations even with limited information
demonstrate the ability to identify and formulate issues critically, autonomously, and creatively as well as to plan and, using appropriate methods, undertake advanced tasks within predetermined time frames and so contribute to the formation of knowledge as well as the ability to evaluate this work
demonstrate the ability in speech and writing both nationally and internationally to clearly report and discuss his or her conclusions and the knowledge and arguments on which they are based in dialogue with different audiences and
demonstrate the skills required for participation in research and development work or autonomous employment in some other qualified capacity.
Judgment and approach
For a Degree of Master (120 credits) the student shall:
demonstrate the ability to make assessments in environmental science informed by relevant disciplinary, social, and ethical issues and also to demonstrate awareness of ethical aspects of research and development work
demonstrate insight into the possibilities and limitations of research, its role in society, and the responsibililty of the individual for how it is used, and
demonstrate the ability to identify the personal need for further knowledge and take responsibility for his or her ongoing learning.
Research
The Master's degree in Science for Sustainable Development provides candidates with the opportunity to broaden their academic and research experience through research collaborations at Linköping University.
The Department of Thematic Studies - Environmental Change is also known as conducts research, doctoral studies, and undergraduate education on current environmental challenges and the changing nature of the environmental condition. Research and education focus on the impact that society and the individual have on nature.
Tema M builds on the strong tradition of interdisciplinary environmental studies that have permeated the division of Water and Environmental Studies (Tema V) since 1980 and the Centre for Climate Science and Policy Research (CSPR) since 2004. Tema M further develops and profiles these studies in relation to contemporary environmental science and environmental policy development. Current research is conducted within and between these interdisciplinary long-term focus areas.
Centre for Climate Science and Policy Research (CSPR) has rapidly established itself as a prominent reference point for studies related to climate science and policy research. The research is interdisciplinary and puts problems related to climate change in context with other measures for sustainable development, such as limiting environmental impact and responsible management of natural resources.
Environmental Challenge Climate Change
Climate change, one of today's most difficult challenges. The research follows two main tracks. Climate policy in a broader sense and the other one climate-biogeochemistry, particularly with regard to the emission of greenhouse gases.
Environmental Challenge Energy Supply
Secure access to renewable energy is a prerequisite for sustainable social development. Current energy production and consumption have strong links with many of the tough environmental and social problems of our time.
Environmental Challenge Knowledge for Sustainable Development
We study how knowledge of today's environmental and developmental challenges comes about and is represented and legitimized in different contexts such as education, research practices, media, and policy processes
Environmental Challenge - Resource Use
Management of natural resources is about water management, land use, and nutrient flows, as well as sustainable energy production. In the case of studies we develop and improve analytical tools and frameworks for improved resource management.
Environmental Challenge Substance Flows and Pollution
Many of the chemicals that we use every day are toxic to humans. The concern for these chemicals' increasing environmental impact requires strengthened monitoring. To estimate emissions and greenhouse gas balance is another part of this challenge.
Learning environment
Our program contains the following characteristics:
Unique environment: We are one of few universities to offer a broad interdisciplinary perspective of environmental sciences, from humanities to social- and natural sciences. Courses are designed in close dialogue with potential employers as well as students to ensure that the contents address current environmental problems and future challenges.
Strong research links: The connection between the program and research is strong, as all teachers engage in environmental and sustainability research. This ensures teaching of the latest theoretical and methodological knowledge and research findings.
High-quality teaching: The teachers continuously work on improving the quality of their courses according to student feedback and discussions with student representatives in the Program Council.
High teacher-student ratio: This high ratio ensures rapid and personal feedback from teachers, close interaction between teachers and students, and student-active learning.
Strong professional links: Through casework and learning activities, students engage with individuals in nearby environmental authorities and research institutes and concretely work with real-world problems and societally relevant issues.
Problem-based activities: Students acquire a broad set of competencies throughout the program. They also have the opportunity to specialize in social sciences, natural sciences, or humanities. A vast majority of our students have an environment-relevant job or continue within academia within one year of graduation.
Student-centred/active learning: Student-centred learning activities include exercises in the Norrköping Decision Arena that makes use of visualization as a strong tool for interaction and decision-making, role-play where students represent organizations with different perspectives and interests in actual issues and various types of communication techniques.
Curriculum
Semester 1 (Autumn 2022)
746A80 --- Critical Perspectives on Sustainable Development --- 7.5
746A61 --- Environmental and Resource Use Challenges --- 7.5
746A89 --- Our Changing Planet --- 7.5
746A90 --- Environmental Politics and Governance --- 7.5
Semester 2 (Spring 2023)
Preliminary courses
746A71 --- Designing Environmental Studies in Sustainable Development --- 7.5
746A91 --- Climate Science and Climate Change --- 7.5
746A92 --- Societal Transformations towards Sustainability --- 7.5
746A93 --- Sustainable Resources Management --- 7.5
Semester 3 (Autumn 2023)
Preliminary courses
746A74 --- Sustainability in the urban realm: city/neighborhood/home --- 7.5
746A77 --- Internship in Environmental Science --- 7.5
746A77 --- Internship in Environmental Science --- 7.5
746A77 --- Internship in Environmental Science --- 7.5
746A78 --- Research skills in environmental science I --- 7.5
746A78 --- Research skills in environmental science I --- 7.5
746A78 --- Research skills in environmental science I --- 7.5
746A79 --- Research skills in environmental science II --- 7.5
746A79 --- Research skills in environmental science II --- 7.5
746A87 --- Internship in Environmental Science --- 15
746A87 --- Internship in Environmental Science --- 15
746A88 --- Visualizing Sustainability Challenges and Pathways --- 7.5
Semester 4 (Spring 2024)
Preliminary courses
746A55 --- Master's Thesis in Science for Sustainable Development --- 30
Scholarships and Funding
Scholarships
Linköping University (LiU) offers a limited number of scholarships to outstanding international students. For some programs and nationalities, it is also possible to apply for a scholarship through the Swedish Institute. There are also other funding opportunities for studies in Sweden.
LiU International Scholarship
The LiU International Scholarship is aimed at supporting international master's degree students with significant academic potential who are required to pay tuition fees. The tuition fees for a student awarded a LiU International Scholarship are reduced by 25, 50, or 75%. We offer a limited number of these scholarships to new students.
Am I eligible to apply?
Students who have applied for a master's program at Linköping University and who meet all the following conditions are eligible to apply for a scholarship:
you applied by the deadline for the first admission round
you submitted all the required documents by the deadline
you chose a master's program at Linköping University as your first priority (ranked as number 1 of 4)
you have been admitted to your first choice in the First Notification of Selection Results (usually early April)
you are required to pay tuition fees.
Scholarships for studies in Sweden
Swedish Institute scholarships
The government agency the Swedish Institute (SI) offers a variety of scholarships depending on the level of study, the country where you come from, and the purpose of your studies. The application period for the SI scholarships varies. Read more about the SI scholarships and how to apply on their webpage.
Other scholarships
Many associations, foundations, and other organizations offer scholarships or travel grants for studies in Sweden. The official StudyinSweden.se website has collated a list of resources, where you can look for scholarships open to students of many countries or from your country specifically.
Career Opportunities
Career opportunities
Sustainability issues bridge academic disciplines and require diverse expertise. Few universities offer the broad interdisciplinary perspective in environmental sciences as LiU does, with teachers from academic backgrounds ranging from the humanities and social sciences to natural sciences and engineering.
The program provides a strong basis for a career related to sustainable development and environmental sciences. Our graduates have positions in research institutes, universities, environmental organizations, businesses, NGOs, river basin commissions, consultancies, power companies, intergovernmental environmental agencies, and Ph.D. programs around the globe.