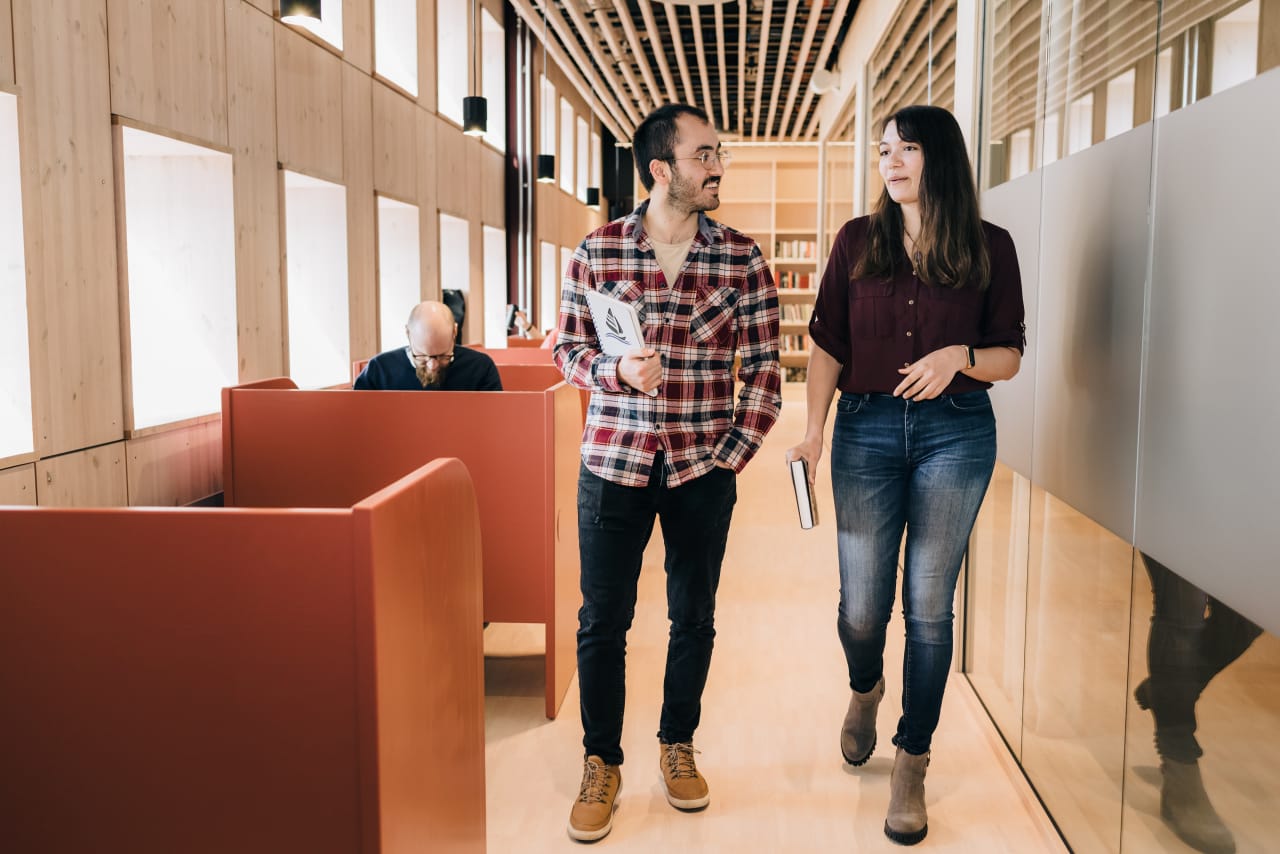 MSc in
MSc in Design
Linköping University

Key Information
---
Tuition fees
SEK 252,000 / per year *
Application deadline
Request info
Earliest start date
Request info
* only to students from outside the EU, EEA and Switzerland
Introduction
Are you curious about what it is like to study at LiU? Join us for a chat about what it is like to live and study on our campuses in Sweden. We offer free webinars and recordings for both prospective and admitted degree students throughout the year.
Start: August 2022
Place of study: Linköping
Level: Second-cycle
Application code: LIU-91129
This program offers a studio-based, interdisciplinary approach to design, tackling societal challenges. Established and innovative design concepts are incorporated in a unique collaborative setup across campuses.
Design as a discipline increasingly finds itself at the center of innovation and change towards better and more sustainable futures. Design is now becoming integral in organizations, NGOs, businesses, the public sector as well as policy development and governance to take on challenges that will define and make alternative futures possible.
The purpose of this program is to train qualified and confident designers who can enter these complex contexts, take on leading roles and co-create well-designed solutions and facilitate conditions that make change possible.
Choose your own focus
This interdisciplinary program addresses multiple system levels and gives you the opportunity to critically examine current systems, institutions, and norms. Societal challenges such as Food Waste, Repair, Civility, and Nomadic Welfare form the backbone of the program. These issues are explored together with stakeholders in the wider systemic context of the surrounding society.
At LiU we are leading in educating designers within three tracks – Service Design, Sustainable Design, and Visual Media Design, with a world-class research team at the intersection between design and services, a state-of-the-art facility for visual media research, and a strong team devoted to designing and sustainability.
Service Design
Design for service systems, with stakeholders in the public, private, or third sector. Exploring methods and tools to drive co-design of service interactions and service systems on multiple levels. Finding out about new models for value creation and change, such as sharing, commons, etc. We engage in projects where design doing and humans are at the center of the design practice, supported by knowledge from cognitive science and value co-creation. Services are design objects that are systemic and demand taking multiple perspectives, such as social innovation, policy development, and transformative service.
Sustainable Design
Design of sustainable systems, with accompanying business models, products, and services. Project-based exploration of solutions that may promote a transition to a sustainable society and empower people interacting with those systems. We explore different philosophical perspectives on the relationship between sustainability and design, such as the circular economy and nature-inspired design. We work with a slight focus on product design, exploring through physical and digital prototyping what preferable futures might look like.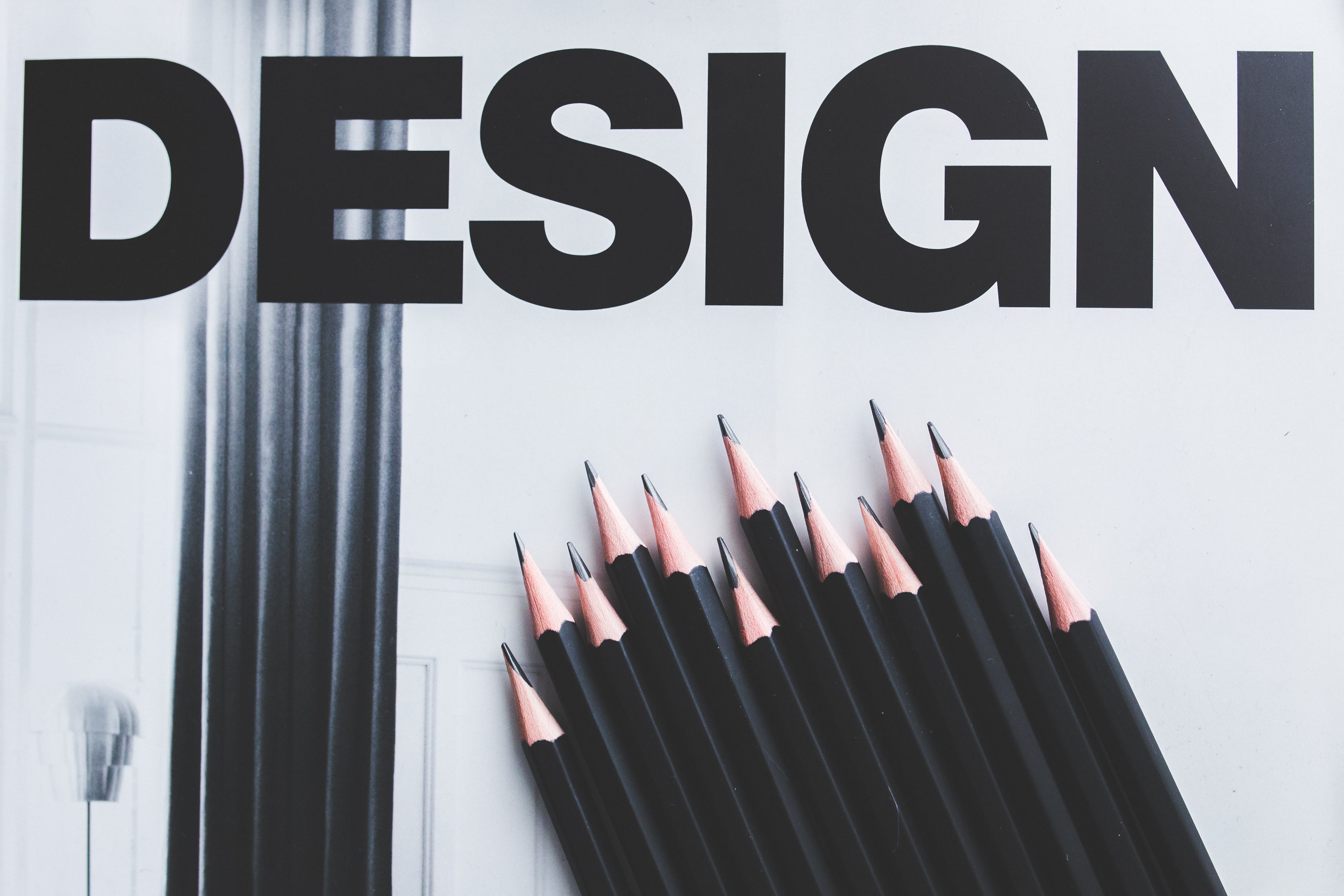 Visual Media Design
Design and conceptualization of interactive visual environments, going beyond screens and handheld units. We explore approaches to design interactive augmented and immersive information spaces. We work with studio-based exploration of advanced concepts at the intersection of graphic design, interaction design, and information visualization.
Diverse competencies combined
We are reaching out to students with different backgrounds, not necessarily with previous academic design qualifications, but with strong design abilities and a desire to develop design beyond specific materials and disciplines. Our current cohorts have students from diverse backgrounds spanning not only varied design fields but also include political science, electrical engineering, and linguistics amongst others.
Syllabus
Purpose
The purpose of design is to make alternative futures possible through systematic, experimental, human-centered, aesthetic, and critical exploration. Expressive work requiring conscious aesthetic choices forms a central part of the design of material and immaterial artifacts, such as products, services, and systems. Design practice comprises the perspectives of technology and materials, form and experience, engineering and craftsmanship, and utility and ethics. Moreover, design practice is contingent on the intertwining of multiple competencies, stakeholders, values, and goals. In academic terms, therefore, design is an interdisciplinary subject combining perspectives from engineering, behavioral science, social science, and the arts.
Aim
A MSc in Design from LiU is able to identify, analyze and address complex interdisciplinary design challenges and possibilities, and to develop and communicate potential solutions, in a variety of contexts including industry, entrepreneurship, public sector, and non-profit organizations. The design contribution in terms of knowledge, skills, and values is integrated with other practices as dictated by the situation at hand.
The design contribution brought to the situation is human-centered, in the sense that it emphasizes design for people and by people as complex, idiosyncratic individuals. Moreover, it is strongly interdisciplinary, which is to say that it is applicable in multi-competent teams, in various kinds of organizations, on strategic as well as tactical and operational levels, in complex and challenging situations where a mono-disciplinary design approach would be inadequate.
A MSc in Design from LiU has acquired the knowledge, skills, and values needed to work as a designer in a changing professional landscape and to become a scholar in the academic field of design research.
After completion of the master program the student is expected to have acquired the following:
Knowledge and understanding
A MSc in Design from Linköping University shall:
demonstrate knowledge and understanding in Design, including broad knowledge and understanding of Design as an interdisciplinary field and practice, as well as a considerable degree of specialized knowledge in one area of the field
demonstrate insight into current research and development work
demonstrate specialized methodological knowledge in design as well as design approaches, methods, and techniques, and an understanding of the responsibility, limitations, and possibilities when used in different contexts
demonstrate specialized knowledge of materials in design, in design processes as well as in design outcomes, its role in varying situations, and their qualities in use
demonstrate knowledge of a broad repertoire of design examples, and their relationship to the individual design practice developed
Competence and skills
A MSc in Design from Linköping University shall:
demonstrate the ability to critically and systematically integrate knowledge and analyze, assess and deal with complex phenomena, issues and situations even with limited information
demonstrate the ability to identify and formulate issues critically, autonomously, and creatively as well as to plan and, using appropriate methods, undertake advanced tasks within predetermined time frames and so contribute to the formation of knowledge as well as the ability to evaluate this work
develop forms of design expression as well as to reflect critically on his or her design approach and that of others
demonstrate the ability in speech, writing and design both nationally and internationally to clearly report and discuss his or her conclusions and the knowledge and arguments on which they are based in dialogue with different audiences
demonstrate the skills required for participation in research, design and development work, or autonomous employment in some other qualified capacity
demonstrate skills and competence to collaboratively and independently formulate and reframe given or emerging issues and problems, in collaborative processes
demonstrate skills and competence to engage with and engage stakeholders, users, professionals, and other developers, in iterative and co-creative processes
demonstrate skills to engage the five senses in playfully bringing multiple alternative solutions and ideas to life, and competence to do so in collaboration with others
demonstrate skills and competence to use appropriate, critical, and conceptual expressive techniques, as well as competence to develop expressive techniques suitable for different design situations
Judgment and approach
A MSc in Design from Linköping University shall:
demonstrate the ability to make assessments in design informed by relevant disciplinary, social, and ethical issues and also to demonstrate awareness of ethical aspects of research and development work
demonstrate insight into the possibilities and limitations of design and research, its role in society, and the responsibility of the individual for how it is used
demonstrate the ability to identify the personal need for further knowledge and take responsibility for his or her ongoing learning
demonstrate skills and competence in design judgment, critique, and evaluation, regarding artifacts as well as processes
Curriculum
Semester 1 (Autumn 2022)
Period 1
TDDE28 --- Contemporary Perspective on Value Creation --- 6
TDDE29 --- Codesign, Tools and Approaches --- 6*
TMKA07 --- Sustainable Strategies --- 6
TMKA08 --- Studio 1 --- 12*
TNM101 --- Advanced Visualization Design --- 6
Period 2
TDDD61 --- Design - Strategy and Management --- 6
TDDE29 --- Codesign, Tools and Approaches --- 6*
TMKA08 --- Studio 1 --- 12*
Semester 2 (Spring 2023)
Preliminary courses
Period 1
TDDE37 --- Studio 2 --- 12*
TDDE38 --- Thinking with Representations --- 6*
TMKA10 --- Design for sustainable everyday life --- 6*
TNM104 --- Augmented Information Spaces --- 6*
Period 2
TDDE37 --- Studio 2 --- 12*
TDDE38 --- Thinking with Representations --- 6*
TMKA10 --- Design for sustainable everyday life --- 6*
TNM104 --- Augmented Information Spaces --- 6*
TRTE20 --- Norm Creative perspectives on Design, Power and Change --- 6
Semester 3 (Autumn 2023)
Preliminary courses
Period 1
TDDE40 --- Transformation for Design --- 6*
TMKA09 --- Disruptive Technologies --- 6*
TNM105 --- Studio 3 --- 12*
TNM106 --- Immersive Information Spaces --- 6*
Period 2
TDDE40 --- Transformation for Design --- 6*
TMKA09 --- Disruptive Technologies --- 6*
TNM102 --- Design Research Methodology --- 6
TNM105 --- Studio 3 --- 12*
TNM106 --- Immersive Information Spaces --- 6*
Semester 4 (Spring 2024)
Preliminary courses
Period 1
TQXX30 --- Degree project - Master's Thesis --- 30*
Period 2
TQXX30 --- Degree project - Master's Thesis --- 30*
Scholarships and Funding
Scholarships
Linköping University (LiU) offers a limited number of scholarships to outstanding international students. For some programs and nationalities, it is also possible to apply for a scholarship through the Swedish Institute. There are also other funding opportunities for studies in Sweden.
LiU International Scholarship
The LiU International Scholarship is aimed at supporting international master's degree students with significant academic potential who are required to pay tuition fees. The tuition fees for a student awarded a LiU International Scholarship are reduced by 25, 50, or 75%. We offer a limited number of these scholarships to new students.
Am I eligible to apply?
Students who have applied for a master's program at Linköping University and who meet all the following conditions are eligible to apply for a scholarship:
you applied by the deadline for the first admission round
you submitted all the required documents by the deadline
you chose a master's program at Linköping University as your first priority (ranked as number 1 of 4)
you have been admitted to your first choice in the First Notification of Selection Results (usually early April)
you are required to pay tuition fees.
Scholarships for studies in Sweden
Swedish Institute scholarships
The government agency the Swedish Institute (SI) offers a variety of scholarships depending on the level of study, the country where you come from, and the purpose of your studies. The application period for the SI scholarships varies. Read more about the SI scholarships and how to apply on their webpage.
Other scholarships
Many associations, foundations, and other organizations offer scholarships or travel grants for studies in Sweden. The official StudyinSweden.se website has collated a list of resources, where you can look for scholarships open to students of many countries or from your country specifically.
Career Opportunities
Career opportunities
You may find employment:
As an interaction designer or product designer.
Designing for service or policy.
In the public or voluntary sectors.
As an entrepreneur or with start-ups.
With social innovation initiatives.
In urban planning or design for sustainability.
In the communications field.
With established industrial actors seeking to overhaul their innovation processes.
Naturally, you will also be eligible for a career as a Ph.D. student in Design.