MA in
MArch Architecture
Leeds Beckett University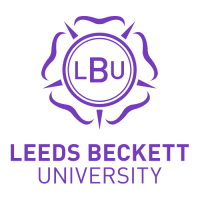 Introduction
This is a creative, studio-focused course with a strong commitment to design research. It offers an internationally transposable professional-level architectural education leading to a qualification that meets the Architects Registration Board (ARB) and Royal Institute of British Architects (RIBA) Part 2 exemption. This course is listed in the Commonwealth Association of Architects' approved courses.
Curriculum
With the design studio taking centre stage during your studies, you will be challenged to develop solutions to a series of architectural design problems. Your course will explore current topical issues in architecture, including historical and philosophical thought, contemporary conditions of urban inhabitation, challenges to a sustainable ecology and the ramifications of modern technology. You will forge an individual approach to architecture as you explore your personal interests in relation to city, regional, national and global design perspectives.
The school is closely linked to professional societies, such as Leeds Society of Architects, West Yorkshire Society of Architects and RIBA Yorkshire region, and provides a vibrant environment for architectural debate. You will study with a diverse body of leading practitioners, academic educators and visiting professors who will provide a wide range of opportunities for architectural discussion, stimulation and engagement.
The Leeds School of Architecture offers a Professional Experience and Development Record (PEDR) Monitoring Service for graduates with BA (Hons) Architecture, Master of Architecture (MArch) or similar degree. The PEDR is an electronic record of your professional experience, development and competency in the practice of architecture and will offer support on the pathway to registration or licensure, primarily with the ARB.
Inside/Out
The Inside/Out lecture series offers historical, theoretical and critical analyses of art, architecture and design and welcomes internationally recognised practitioners to come and talk about their practice. Find out about forthcoming events on the Inside/Out webpage.
Research Excellence Framework 2014
Research Excellence Framework 2014: our University's results for the Architecture, Built Environment and Planning unit, which it entered for the first time, were impressive with 37% of its research being rated world leading or internationally excellent.
This course offers high quality, creative design education as a basis for qualification and practice as an architect while fulfilling Part 2 requirements for Architects Registration Board Prescription, Royal Institute of British Architects Validation and the QAA Architecture Subject Benchmark for final award programmes.
You will have access to an excellent learning environment in Broadcasting Place which provides studio space for individual and group projects. Its facilities include parallel motion boards, flip-top drawing boards, 3D printers and laser cutters.
Teaching And Learning
Independent study is a crucial part of learning at university and you will be required to undertake many hours of self-directed research and reading, and preparation and writing of assessments. Your course is delivered through a number of modules, which will help you to plan your time and establish a study routine. Outside of your lectures, workshops and tutorials, a range of support is available to assist with your independent study. Our subject-specific librarians will be on hand to direct you to the specialist learning and study-skill resources. You'll also be assigned an academic advisor to give you tailored feedback and support.
Scholarships and Funding
We are committed to ensuring that the opportunity to experience an education here at Leeds Beckett University is open to all. If you're thinking of joining us to study for your undergraduate degree, you may be eligible for a scholarship or bursary.
Bursaries are usually awarded depending on household income, whilst scholarships are available for a number of areas and are based on sporting or academic excellence.
Career Opportunities
Upon graduating, you will be able to progress to professional registration examinations allowing access to legal title of architect, and the ability to practise within markets in the UK, EU and other legal jurisdictions. Students have gone on to achieve significant success working for architectural practices in the UK and overseas. Alternatively, you could continue your education by studying for a research or specialist degree.
Architect (Private Practice)
Architect (Local Authorities)
Architect (Government Organisation)
Architect (Commercial Companies)
Beckett Careers Team
Our Beckett Careers Team will support you with all aspects of your career planning, throughout university and beyond. Whether you're looking for a part-time job or want to gain experience alongside your studies, need help preparing an application or exploring graduate job options, we can provide expert support every step of the way!
Throughout your university journey and up to five years after you graduate you'll have access to a broad range of support and tools to help you with:
Getting ready to apply for jobs
Working on your CV
Preparing for an interview
Applying for graduate vacancies or placements
Connecting with employers and organisations
English Language Requirements
Certify your English proficiency with the Duolingo English Test! The DET is a convenient, fast, and affordable online English test accepted by over 4,000 universities (like this one) around the world.