MSc in
Master in Sustainable Energy Engineering
KTH Royal Institute of Technology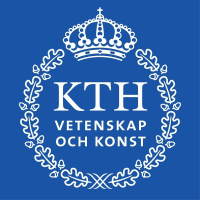 Introduction
The master's programme in Sustainable Energy Engineering provides advanced education in solar energy, power generation, energy utilisation and transformation of energy systems. Students gain a multidisciplinary foundation in energy engineering and skills to manage complex energy-related problems with a lifecycle perspective. Graduates lead the development in the energy sector with skills and insights into industrial challenges, leadership, innovation and entrepreneurship.
Curriculum
Sustainable Energy Engineering at KTH
The master's programme in Sustainable Energy Engineering equips you with skills and insights into leadership, industrial challenges, innovation and entrepreneurship in the energy field. The programme provides an atmosphere and learning environment that fosters global responsibilities and sustainable development. Therefore, the emphasis is placed on dealing with energy engineering tasks with due consideration of technical, environmental and socio-economic issues.
The first semester of the programme is an intensive introductory period with broad-based coursework in energy engineering, including conversion technologies, systems and applications. Participants follow a learning path in advanced-level energy engineering courses, where their pre-requisite knowledge in thermodynamics, fluid mechanics, and heat transfer is put to use in challenge-based problem-solving. Advanced methods are applied to identify, describe, quantify and find solutions to a diverse range of energy engineering problems.
For the second semester, you choose one of three profiles for in-depth studies for the rest of the programme.
Energy Supply through Clean Conversion Technologies
This profile focuses on the energy conversion processes and systems for generating and distributing primarily electrical power, district heating and cooling, and clean water. We cover the evolution of conventional energy systems to integrate a growing share of renewables and the challenges demanding further evaluation and innovation towards broader electrification, energy storage, efficient co-generation, polygeneration, transmission and improved solutions for energy supply-side management.
Energy in Buildings and Cities
This profile focuses on the demands of the built environment and the opportunities for innovation in heating, ventilation and air-conditioning. A central part, in addition to the earlier mentioned traditional topics of energy in the built environment, of the profile is building-integrated solar energy small-scale distributed solutions at the building and district-city level. System integration issues, covering components to systems and systems, are the main focus of the profile.
Energy System Analysis
This profile focuses on the systems perspective of the sustainable energy transition, where energy technology innovation, planning, and policy are linked to sustainable development. You will learn how to develop quantitative models for analysing energy systems as the basis for strategic investment decisions and policy in the circular economy context. Through qualitative analyses, the impact of policies on the transition to a sustainable society is analysed. Central to this profile are knowledge and skills of importance for contributing to a secure and low-carbon energy sector at the local, national, and international levels – and in harmony with the Sustainable Development Goals.
We offer courses by faculty staff who are also engaged in research and collaboration with the industry. Similarly, many courses employ professionals from the industry as guest lecturers on topics related to the practical side of the curriculum. Examples of external partnerships in 2020-2021 are Northvolt, Abengoa, Azelio, SaltX, Torresol, Sweco, Ellevio, Stockholm Exergi, Vattenfall, Energi & Kylanalys, Fortum, World Bank, the International Energy Agency, and Stockholm Environmental Institute.
KTH is a member of Unite, a network of seven top universities in seven European countries. Unite offers virtual exchange studies in energy technology, which will give students in the programme the opportunity to follow several online courses as a complement to the courses at KTH. These courses will be included in your degree from KTH.
Teaching methods aim at student-centred learning, hands-on work and challenge-driven education. This means a significant content of project-based learning activities. Digitally based learning activities are common, including the concept of flipped classrooms, video lectures, and computerised automatically corrected homework/quizzes/exams.
Degree project
In the last semester, you carry out a degree project for five months. The project is done in an academic environment (for example, closely connected to the Department of Energy Technology research projects) or in an industrial setting. During your degree project, you will establish an excellent platform and gain valuable experience and contacts for the career ahead.
This is a two-year programme (120 ECTS credits) given in English. Graduates are awarded the degree of Master of Science. The programme is given mainly at KTH Campus in Stockholm by KTH's School of Industrial Engineering and Management.
Topics covered
Renewable energy, sustainable energy utilisation, sustainable power generation, energy policy, energy management, project management, state-of-the-art in sustainable energy technology, and modelling of energy systems.
Program Outcome
Sustainable development
Graduates from KTH have the knowledge and tools for moving society in a more sustainable direction, as sustainable development is an integral part of all programmes. The three key sustainable development goals addressed by the master's programme in Sustainable Energy Engineering are:
7 Affordable and Clean Energy
9 Industry, Innovation and Infrastructure
11 Sustainable Cities and Communities
SDG7 (Affordable and Clean Energy) is addressed in many courses in the programme, for example in the courses Renewable energy technology and Sustainable power generation, where technologies and tools for sustainable energy systems are studied. To address SDG9 (Industry, Innovation and Infrastructure), the programme offers courses on Energy system analysis and Energy policies. An example of programme courses that address SDG11 (Sustainable Cities and Communities) is the course on Solar energy for buildings and cities.
Scholarships and Funding
KTH offers four different scholarship opportunities for master's studies.
KTH Scholarship
The KTH Scholarship covers the tuition fee of a one or two-year master's programme.
KTH One-Year Scholarship
The KTH One-Year Scholarship is aimed at current KTH master's programme students and covers the tuition fee for the second year of studies.
KTH Joint Programme Scholarship
The KTH Joint Programme Scholarship is aimed at students in certain joint programmes and covers the tuition fee for the study period spent at KTH.
KTH India Scholarship
The KTH India Scholarship is aimed specifically at students from India.
Career Opportunities
The energy field is an international and dynamic area in which well-trained engineers are in constant demand. Graduates find employment in industry, government agencies and consultancies. The master's programme in Sustainable Energy Engineering is also an excellent starting point for a research career, as many graduates go on to doctoral studies.
After completing the programme, you will be able to manage technical problems from a systems perspective, with a holistic view of their life cycle, from concept to specification, development, operation and decommissioning. You will also be confident in characterising an energy challenge, determining the necessary resource consumption and managing processes for problem-solving/realisation. During your studies, you will gain a particularly good understanding of the fact that engineering problems are often complex and sometimes involve conflicting conditions. You will become aware of the responsibilities and ethical standpoints that may arise in connection with various technical, organisational, economic, ecological and societal activities.
Thus, the programme prepares you for immediate engagement in the development and implementation of sustainable energy technology, leadership positions in the field, as well as academic research. The future is bright, and, with properly trained engineers, society will reach sustainability in energy systems. Graduates from the programme can be among else be found in entrepreneurial companies like Northwolt and Phoenix Biopower, in consulting companies like AFRY, SWECO and WSP, in energy utilities such as Vattenfall and EDF, in the building companies NCC and Skanska, and other organisations such as Scania Group, InnoEnergy and Swedish Energy Agency, IRENA, World Bank and the International Energy Agency.
After graduation
As a graduate you may work as an energy consultant, project manager, research and development scientist (academic and in the industry), and, not least, entrepreneur in the energy sector which is full of opportunities and has a huge room for energy system-related innovations.