Master in
Master in Real Estate and Construction Management
KTH Royal Institute of Technology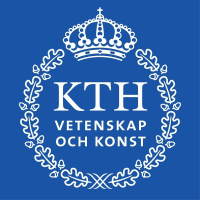 Introduction
The master's programme in Real Estate and Construction Management opens the door to engaging professions in real estate development, law, economics and finance, and construction management. The dynamic combination of applied and theoretical courses with group projects and industry collaboration gives graduates the skills to excel in the building and real estate markets. The programme is RICS accredited for delivering the highest standards in real estate education.
Curriculum
Real Estate and Construction Management at KTH
The master's programme in Real Estate and Construction Management consists of four semesters of full-time study. The first semester consists mainly of foundation courses for all students, after which it is possible to specialise according to educational background and interest. You can choose between three profiles: Construction Project Management, Real Estate Development and Land Law, and Building and Real Estate Economics. While a few courses are mandatory for all students, most courses are conditionally elective courses. Note that a few of the conditionally elective courses in the Real Estate Development and Land Law profile are taught in Swedish.
In the final semester, you will conduct a master's degree project, a detailed study of a subject area within the scope of the programme. The degree project provides the opportunity to apply the knowledge acquired from the courses to a problem chosen within the research profile of profile. The degree project may be carried out at a company in Sweden or abroad. You may also work independently in an area of your own choice, as long as it falls within the research area of the profile. Once completed, the degree project is presented in a seminar.
The hands-on approach to teaching and learning implies that class projects consist of activities that will provide students with job-related skills. The department's close links with industry, local professional bodies and a strong alumni network allow the university to continually stay abreast of current developments and integrate these into our course offerings.
The programme is RICS accredited. Accreditation by RICS means that the master's programme meets the highest standards in real estate education. Graduates from an RICS-accredited programme qualify partially for membership in RICS as RICS considers the candidate already has an above-average academic background and only needs to develop their professional competencies before being approved as a professional charted surveyor and member of RICS.
This is a two-year programme (120 ECTS credits) given in English. Graduates are awarded the degree of Master of Science. The programme is given mainly at KTH Campus in Stockholm by the School of Architecture and Built Environment (at KTH).
Topics covered
Real estate economics and finance, valuation, real estate taxation, real estate management, property/facilities management and development, construction and project management, project communication, planning, building and environmental law, real estate law, and land administration.
Program Outcome
Sustainable development
Graduates from KTH have the knowledge and tools for moving society in a more sustainable direction, as sustainable development is an integral part of all programmes. The three key sustainable development goals addressed by the master's programme in Real Estate and Construction Management are:
8 Decent Work and Economic Growth
9 Industry, Innovation and Infrastructure
11 Sustainable Cities and Communities
Decent Work and Economic Growth
When people have access to comfortable homes, attractive neighbourhoods and working spaces that increase employee well-being, they can also be more productive and creative, which is of fundamental importance for sustainable economic growth. After graduation, you will have an opportunity to work with challenging and interesting tasks aiming at improving the living and working environment for many people.
Building resilient infrastructure, promoting sustainable industrialisation, and fostering innovation
Planning, managing and financing the construction of infrastructure projects such as roads, bridges, railroads and water projects requires expertise in project management, real estate law, and real estate economics and finance. You will acquire skills in these areas during your studies in the master's programme in Real Estate and Construction Management.
Making cities inclusive, safe, resilient and sustainable
Recent decades have seen the world urbanising at a rapid pace. When you study this programme, you will take courses that will help you tackle the many severe challenges that urban areas and cities face concerning inhabitants' access to residential and commercial spaces and various fundamental city infrastructure facilities.
Scholarships and Funding
KTH offers four different scholarship opportunities for master's studies.
KTH Scholarship
The KTH Scholarship covers the tuition fee of a one or two-year master's programme.
KTH One-Year Scholarship
The KTH One-Year Scholarship is aimed at current KTH master's programme students and covers the tuition fee for the second year of studies.
KTH Joint Programme Scholarship
The KTH Joint Programme Scholarship is aimed at students in certain joint programmes and covers the tuition fee for the study period spent at KTH.
KTH India Scholarship
The KTH India Scholarship is aimed specifically at students from India.
Career Opportunities
The graduates from the programme will have gained in-depth knowledge of construction project management, real estate economics and real estate development and land law, and will be trained to work in and lead projects in real estate and construction management, collaborate across disciplinary boundaries, work independently, exercise their power of initiative and create new ideas for a sustainable built environment.
Given the borderless nature of the subjects covered in the programme, graduates are trained for careers in the real estate, government and construction management sectors, both nationally and internationally. Graduates from the programme have gone on to work in organisations such as:
Consultancy companies, banks, pension funds, insurance companies
Property and asset management companies, development companies, real estate appraisal/valuation firms, and real estate capital groups
Infrastructure development organisations
Land development, cadastral and registration agencies and other related regulatory bodies and private companies
Architectural firms, technical consulting firms, construction management firms, real estate companies, construction companies, client and facilities management organisations and public organisations.
The programme also prepares students for further studies on a doctoral level.
After graduation
Valuer, Analyst, Asset Manager, Transaction Advisor, Construction Project Manager, Project Engineer, Developer, Real Estate Consultant, and Land surveyor.