MSc in
Master in Molecular Science and Engineering
KTH Royal Institute of Technology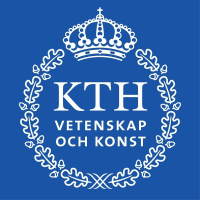 Introduction
The master's programme in Molecular Science and Engineering provides in-depth knowledge of molecular systems and advanced tools for careers in industry, academia, and society. An emphasis is placed on molecules: their design, characterisation, and applications both as individual entities and as part of materials. The programme also relates to sustainability with an emphasis on energy and environment, safety, and innovation.
Curriculum
Molecular Science and Engineering at KTH
The two-year master's programme in Molecular Science and Engineering provides you with a broad understanding of chemistry and specialised knowledge and skills in some chosen areas. A wide range of topics is covered, including molecular structure, synthesis of molecules, material properties, quantum chemistry, molecular reactions, and surface chemistry. During your studies, you will become acquainted with several advanced analytical techniques. You will also carry out project work and teamwork, and practise your written and oral communication.
The programme involves choosing from an extensive selection of courses followed by a degree project. There is considerable freedom and an opportunity to create a personalised curriculum, focusing on individual areas of interest and allowing for a degree that is both fundamentally strong and specialised. Examples of specialisations include the following profiles:
Design and synthesis of molecules and materials, both organic and inorganic
Nanostructures and nanomaterials
Chemical reactivity: corrosion and radiation
Surface and colloid chemistry
Biomaterials
Chemical analysis, sensing, and spectroscopy
Computational chemistry
Other specialisations may be designed, where guidelines and recommendations for course combinations will be given.
The opportunities to do coursework or complete the degree project abroad are good, and there are many universities worldwide to choose between. The programme is strongly linked to the activities at the School of Engineering Sciences in Chemistry, Biotechnology and Health, and especially the Department of Chemistry. Thus, you will come in direct contact with research performed at KTH. The programme deals with real-world challenges such as energy, safety, environment, ethics, sustainability, and human rights considerations.
This is a two-year programme (120 ECTS credits) given in English. Graduates are awarded the degree of Master of Science. The programme is given mainly at KTH Campus in Stockholm by the School of Engineering Sciences in Chemistry, Biotechnology and Health (at KTH).
Topics covered
Molecular structure, synthesis of molecules, material properties, quantum chemistry, chemical reactivity, surface chemistry, electrochemistry, corrosion, radical chemistry, advanced spectroscopic, scattering, and separation techniques, and chemical sensors.
Program Outcome
Sustainable development
Graduates from KTH have the knowledge and tools for moving society in a more sustainable direction, as sustainable development is an integral part of all programmes. The three key sustainable development goals addressed by the master's programme in Molecular Science and Engineering are:
3 Good Health and Well-being
7 Affordable and Clean Energy
12 Responsible Consumption and Production
The programme will provide the students with knowledge and expertise in both fundamental and applied aspects of, for example, organic chemistry, instrumental analysis, electrochemistry and materials chemistry, with future job opportunities in fields such as drug development, biocompatible materials, sensors for detecting biological molecules, the development of advanced medical instruments and green chemistry.
Students will acquire both fundamental knowledge of and expertise in specific renewable and environmentally friendly energy sources, with potential future jobs in the development, optimisation, and production of the modules in a sustainable future energy system such as solar cells, hydrogen fuel cells and batteries, but also material components for energy production in wind power stations, for example. This is facilitated by gaining an understanding of the fundamental molecular processes involved.
Students will acquire a broad knowledge of chemical structures and reactivity, as well as chemical risk assessment and management, which is important for the development of environmentally friendly and sustainable chemicals and the safe handling of chemicals. Potential future jobs include technical innovations for processing chemical and radioactive waste, as well as industrial process design for reducing the use and thereby the potential emission of hazardous chemicals.
Scholarships and Funding
KTH offers four different scholarship opportunities for master's studies.
KTH Scholarship
The KTH Scholarship covers the tuition fee of a one or two-year master's programme.
KTH One-Year Scholarship
The KTH One-Year Scholarship is aimed at current KTH master's programme students and covers the tuition fee for the second year of studies.
KTH Joint Programme Scholarship
The KTH Joint Programme Scholarship is aimed at students in certain joint programmes and covers the tuition fee for the study period spent at KTH.
KTH India Scholarship
The KTH India Scholarship is aimed specifically at students from India.
Career Opportunities
Specialists in all aspects of molecular science and engineering are always in demand, and career prospects are strong. It is a very wide field, with areas including pharmaceuticals, life sciences, medicine and medical engineering, biotechnology, environmental technology, forensics, fine chemicals, consumer products, cosmetics, polymers, pulp and paper, food and agriculture, petroleum, mining and materials, microfabrication, and energy. There is also an increased need for consultants with specialist knowledge of patenting, scientific writing, venture capital and marketing, expertise for governmental bodies and authorities, as well as for doctoral students within the area. Graduates from the programme have, for example, gone on to positions as research scientists, PhD students, product managers, quality assurance officers, and sales representatives at workplaces such as AstraZeneca, KTH, Outokumpu, RISE, and Boston Consulting Group. Programme graduates are also found at numerous startup companies, both as owners and employees.
After graduation
Research and development scientist or engineer, quality assurance engineer, consultant, project manager, PhD student.