MSc in
Master in Innovative Sustainable Energy Engineering
KTH Royal Institute of Technology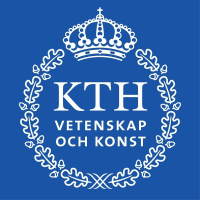 Introduction
The joint master's programme in Innovative Sustainable Energy Engineering focuses on energy systems designs with economically and environmentally sustainable technologies. Students are awarded degrees from two leading Nordic universities and explore the unique energy engineering expertise of these universities through a specialisation track. Graduates know practices, policies and technologies to supply energy at the least financial, environmental and social cost.
Curriculum
Innovative Sustainable Energy Engineering at KTH
The master's programme in Innovative Sustainable Energy Engineering provides state-of-the-art education in the fields of sustainable energy like new power generation, solar energy, biomass energy, wind power and energy utilisation in the built environment by means of economically and environmentally sustainable systems and technologies.
The term "sustainable energy engineering" comprises a wide array of practices, policies and technologies (conventional and renewable/alternative) aimed at providing energy at the least financial, environmental and social cost. A strong emphasis is placed on dealing with energy engineering tasks with due consideration of technical, environmental and socio-economic issues. Another strong emphasis is put on the innovative and entrepreneurial aspects of the energy society, especially related to how existing and new efficiency improvement innovations can be brought to the market in different countries.
The innovative aspects of the programme are related to the advanced renewable concept in Nordic countries and new businesses in the energy sector. Advanced methods are applied to identify, describe, quantify and find solutions to various energy engineering problems.
Participants gain proficiency in project design and implementation, operation and maintenance, and crucial phases of policy generation. Advanced training in a research-oriented perspective is also included.
This is a two-year programme (120 ECTS credits) given in English. Graduates are awarded the degree of Master of Science from KTH and the equivalent degree from the other attended university. The programme is given mainly at KTH Campus in Stockholm by the School of Industrial Engineering and Management (at KTH).
Degree project
After successfully completing the course work, each student is assigned an individual degree project, on which they typically work over five to six months. The project may be carried out either in an academic environment (university, research institute, or equivalent) or in an industrial setting (power plant, energy consulting agency, or other industry/business). Thesis projects may or may not be linked to ongoing research activities at one or more of the partner universities.
Study at two Nordic universities
The joint master's programme in Innovative Sustainable Energy Engineering is a collaboration between the five leading technical universities in the Nordic countries (Nordic Five Tech). The programme allows you to tailor your degree based on your academic interests.
The students enrolled in the programme will study at two of the partner universities, spending one year at each. The universities participating in the joint master's programme in Innovative Sustainable Energy Engineering are
Aalto University in Finland
The Chalmers University of Technology in Sweden
Technical University of Denmark
KTH Royal Institute of Technology in Sweden
Norwegian University of Science and Technology
Students aiming to study at KTH in Sweden have the opportunity of choosing between two study tracks:
Bio-Energy (Year 1 at KTH and year 2 at Aalto University)
Energy Systems (Year 1 at Aalto University and year 2 at KTH)
In years one and two, mobility is mandatory since both options result in a double degree from the two universities. All applicants must apply through Aalto University regardless of first and second-year universities.
Career Opportunities
The energy field is an international and dynamic area where well-trained engineers are in constant demand. This is particularly the case for engineers exposed to practices in Nordic countries. Employment opportunities are very strong and graduates can pursue a diverse range of careers.
After graduation
Energy systems analyst, energy market analyst, policy maker in the energy sector, sustainable project designer, researcher, doctoral studies, consultant in the energy sector, technology development, a teacher at a university, and environmental specialist.