MSc in
Master in Environmental Engineering and Sustainable Infrastructure
KTH Royal Institute of Technology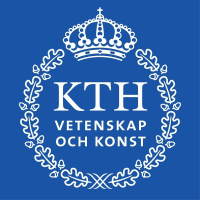 Introduction
The master's programme in Environmental Engineering and Sustainable Infrastructure equips students with interdisciplinary tools to solve future environmental problems and prepare them for careers as environmental engineers. Students gain knowledge of the properties and functions of water and ecosystems, learn how to assess the local and global environmental impact of human activities, and apply advanced methods and modelling tools to define and solve environmental problems.
Curriculum
Environmental Engineering and Sustainable Infrastructure at KTH
The programme has no tracks and there is, in general, a large degree of freedom for you to select courses within the programme, given that the specific course prerequisites are fulfilled. The courses offered within the programme are based on a combination of theoretical and practical approaches, both in the field as well as in the laboratory, using tools such as GIS, different computer models and tools for decision support.
Seven different competence profiles are meant to be advice on the choice of courses and course sequences for competitive specialisations. In each competence profile, there is an inherent progression. The different competence profiles are:
Water Technology; water systems, hydropower, effects of climate change.
Environmental Geology and Hydrogeology; contaminated areas, environmental geology, geotechnical aspects.
Water and Wastewater Technology; managing our water resources (drinking water and wastewater).
Environmental Information Analysis and Management; environmental monitoring, measurement techniques.
Sustainable Infrastructure; managing infrastructure and natural resources in a sustainable way.
Environmental Systems Analysis; environmental assessment, life cycle assessment.
Sustainable Societies; social and economic mechanisms that affect sustainable development.
Competence profiles
The programme ends with a degree project that allows you to investigate a problem in-depth, under the supervision of experienced practitioners and researchers. The topic for the degree project should be within the programme's scope and relate to knowledge acquired through the courses. The degree project is carried out in Sweden or abroad and can be oriented towards research, technological development at a company or organisation, or a combination of both.
This is a two-year programme (120 ECTS credits) given in English. Graduates are awarded the degree of Master of Science. The programme is given mainly at KTH Campus in Stockholm by the School of Architecture and Built Environment (at KTH).
Topics covered
Water technology, environmental geotechnology, water and wastewater engineering, environmental management and information, sustainable infrastructure, environmental systems analysis and sustainable societies.
Program Outcome
Graduates from KTH have the knowledge and tools for moving society in a more sustainable direction, as sustainable development is an integral part of all programmes. The three key sustainable development goals addressed by the master's programme in Environmental Engineering and Sustainable Infrastructure are:
6 Clean Water and Sanitation
9 Industry, Innovation, and Infrastructure
11 Sustainable Cities and Communities
The programme is transdisciplinary and includes courses that build on natural science and technology and courses that build on social science and planning. Thus, it covers, to a varying degree, several of the sustainable development goals. To what extent is further dependent on what courses you select. Courses in the Water and Wastewater Engineering profile will address goal 6 from a primarily technical point but combined with courses from the Sustainable Infrastructure profile you will acquire the skills to address the goal also from a social and planning perspective. Several opportunities to make combinations like this are available, based on your preferences, and open up for addressing the SDGs Clean Water and Sanitation; Industry, Innovation and Infrastructure (with an emphasise on Infrastructure) and Sustainable Cities and Communities. Depending on your choice of courses, you can acquire the skills to work as an environmental coordinator, urban water planner, geotechnical engineer or researcher and be part of reaching sustainable development goals.
Scholarships and Funding
KTH offers four different scholarship opportunities for master's studies.
KTH Scholarship
The KTH Scholarship covers the tuition fee of a one or two-year master's programme.
KTH One-Year Scholarship
The KTH One-Year Scholarship is aimed at current KTH master's programme students and covers the tuition fee for the second year of studies.
KTH Joint Programme Scholarship
The KTH Joint Programme Scholarship is aimed at students in certain joint programmes and covers the tuition fee for the study period spent at KTH.
KTH India Scholarship
The KTH India Scholarship is aimed specifically at students from India.
Career Opportunities
Our society has significant challenges in managing a changing climate, developing and securing good water quality, developing systems for recycling materials and nutrients, and developing renewable and environmentally smart energy solutions. Therefore, the needs for environmental engineering expertise are almost endless, and the labour market is very diverse. Graduates will be able to work privately and publicly in environmental consultancies, with contractors, water- and wastewater companies or government agencies, both in Sweden and abroad. Examples of programme graduates' employers are SWECO, Stockholm Vatten, WSP, Swedish EPA, Tyréns, Geosigma, COWI, Vattenfall, and SIDA, as well as several international agencies. There are also graduates from the programme who go on doctoral studies at KTH or other universities worldwide.
After graduation
Hydrogeologist, environmental coordinator, urban water planner, geotechnical engineer and researcher.