Master in
Architecture
Konkuk University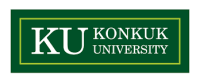 Scholarships
Explore scholarship opportunities to help fund your studies
Introduction
The Department of Architecture of Konkuk University (KU) Graduate School is recognized as a leading department in Korea for its education system and conditions ideal for the development of architecture professions needed in various fields of our society.
With a curriculum that broadens students' understanding of major fields studied at the school, our department integrates both practical experience and research skills into its specialized education of architecture. We also boast the advantage of being able to study a range of relevant academic areas simultaneously, including architectural design, urban design and planning, residential environment, architectural environment/equipment, materials and construction, as well as architectural structures.
The Department of Architecture takes pride in possessing its own building equipped with a pleasant study space as well as in its high-quality teaching staff active in all major fields. One of our biggest assets is the body of over 4,500 architectural professionals it has produced since its founding as the Department of Architectural Engineering of KU College of Engineering in 1970.