MSc in
MSc in Materials Science and Engineering
Khalifa University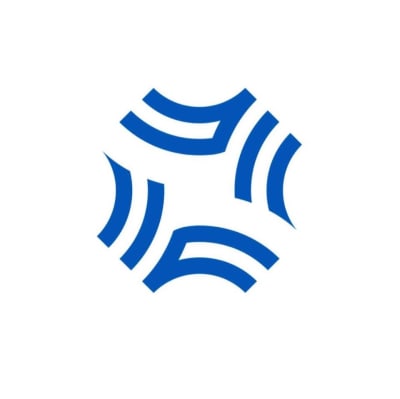 Key Information
---
Campus location
Abu Dhabi, United Arab Emirates
Tuition fees
AED 5,000 / per credit
Application deadline
Request info
Earliest start date
Aug 2023
Introduction
The faculty of the Department of Mechanical Engineering hosts a study program in Material Science and Engineering (MSE) that builds around the interest and expertise of a team of faculty for materials science that involves the investigation of the relationships that exist between material structures and properties and materials engineering, which is, on the basis of these structure–property correlations, designing or engineering the structure of a material to produce a predetermined set of properties. The recognition of materials science and engineering as a stand-alone discipline builds around the importance of such expertise for the realization of the Abu Dhabi 2020 vision and several of the United Nations' 17 Sustainable Development Goals.
The degree of Master of Science in Materials Science and Engineering (MSc in MSEN) is awarded for successfully completing the requirements of a program of study, which includes taught courses as well as a thesis. The thesis is an independent investigation of specialized areas within the general field of materials science and engineering and associated disciplines. The MSc degree gives candidates the opportunity to deepen their knowledge in the broad field of MSEN and contribute to the process of discovery and knowledge creation through the conduct of original research.
Candidates for this degree are taught and supervised by experienced faculty and are expected to demonstrate initiative in their approach and innovation in their work. In addition to successfully completing the taught course component of the program, candidates prepare and present a thesis on their chosen area. Research may be undertaken on several topics corresponding to the areas of focus identified by the University.
Objectives
The educational goals (objectives) of the MSc in MSEN program are to produce graduates who will:
Identify and address current and future needs in various aspects of materials and devices (both active and passive) for all sorts of applications toward sustainable and improved human well-being.
Apply a multi-disciplinary approach to conceive, plan, design, and implement innovations and solutions to problems and challenges that involve materials and their properties and applications.
Determine the potential impact of materials-based technologies and innovations on the social, economic, and environmental aspects.
Promote science-based engineering, technical scholarship, service to society, leadership, best practices, and life-long learning.
Curriculum
Overall Structure
The MSc in Material Science and Engineering (MSEN) program consists of a minimum of 36 credit hours. The required program credits are distributed as follows: 12 credits of Program Core courses (including 3 credits of engineering mathematics), 12 credits of Program Elective courses, and 12 credits of MSEN Master's Thesis work.
A student may (but does not have to) organize the selection of the elective courses and the master's thesis topic to follow a concentration or specialization. In such cases, the concentration will be noted on the diploma and the student's academic record (transcript). The concentration below is the one currently supported by the MSc in MSEN program.
Space Systems and Technology
The table below presents a summary of the MSc in MSEN degree program structure and requirements. All the MSc in MSEN program courses, with the exception of the Research Seminar and the Master's Thesis, have a credit rating of three credits each.
Summary of MSc in MSEN Degree Program Structure and Requirements
| | |
| --- | --- |
| MSc Course requirements | Credits Required |
| Program Core Courses | 12 |
| Program Electives | 12 |
| MSEN Thesis | 12 |
| Total | 36 |
Program Requirements
Students seeking the degree of MSc in MSEN must successfully complete a minimum of 36 credited hours as specified in the categories detailed in this section, with a minimum Cumulative Grade Point Average (CGPA) of 3.0.
Program Core
The MSc in MSEN degree program core requires a minimum of 12 credits, consisting of 3 credits of engineering mathematics, 9 credits of MSEN core courses, and the research seminar course, which has zero credit rating. The courses for each one of the core categories are specified below.
Engineering Mathematics Course (3 credits)

Students must take the following course:
MEEN 630 Advanced Engineering Mathematics

MSEN Core Courses (9 credits):

MSEN 607 Thermodynamics of Materials
MSEN 608 Kinetics of Materials
MSEN 623 Electrical, Optical, and Magnetic Properties of Crystalline Materials

ENGR 695 Seminar in Research Methods (0 credits)
Program Electives
Students must complete a minimum of 12 credits of electives. The MSEN program electives that students can select from are listed below. Students can also select up to two elective courses (6 credits) from other MSc programs in the College of Engineering at KU subject to the approval of their research advisor.
MSEN 605 Structure and Properties of Polymers
MSEN 606 Materials Processing and Manufacturing Technologies
MSEN 611 Photovoltaic Technologies: Materials, Devices, and Systems
MSEN 612 Physics for Solid-State Application
MSEN 619 Crystallography and Diffraction
MSEN 621 Mechanical Properties of Materials
MSEN 622 Electrical, Optical, and Magnetic Properties of Amorphous Materials
MSEN 624 Thermal Properties of Materials
MSEN 694 Selected Topics in MSEN
MSEN Master's Thesis
MSEN 699 Master's Thesis (minimum 12 credits)
A student must complete a master's thesis that involves creative research-oriented work within the broad field of MSEN, under the direct supervision of the main advisor, who must be a full-time faculty in the MEEN Department, and at least one other full-time faculty who acts as co-advisor. The research findings must be documented in a formal thesis and defended successfully in a viva voce examination. Furthermore, the research should lead to publishable quality scholarly articles.
Program Concentration in Space Systems and Technology
A student may choose to organize the selection of the elective courses and the master's thesis topic to follow the optional Space Systems and Technology concentration in the MSc in MSEN program. The optional concentration will be noted on the student's diploma (certificate) and transcript provided that the student completes:
A minimum of 9 credits from the group of courses designated by the concentration.
A master's research thesis within the domain of the concentration.
Space Systems and Technology
SSCC 601 Spacecraft Systems and Design
SSCC 602 Spacecraft Systems Lab 1
SSCC 603 Spacecraft Systems Lab 2
SSCC 604 Spacecraft Systems Lab 3
Program Outcome
Students graduating with the MSc in MSEN will be able to:
Apply advanced concepts of fundamental sciences and engineering to identify, formulate and solve complex materials and devices problems.
Design and develop materials, devices, systems, and processes to meet desired needs of society professionally and ethically.
Design and conduct experiments in the area of materials and/or devices and analyze and interpret data.
Be continuously aware of contemporary issues and research opportunities/challenges in the field of materials engineering as related to energy and sustainability and engage in life-long learning in the field and in the fundamentals of other related disciplines.
Deploy advanced materials characterization techniques, skills, and modern scientific and engineering tools.
Communicate effectively in written and oral form, both, individually and as a member of a multidisciplinary team.
In addition to the above, students choosing the concentration in Space Systems and Technology are also expected to attain the following concentration-specific outcomes:
Demonstrate proficiency in the aspects of space systems design and analysis.
Design and build a small-satellite as a part of a multi-disciplinary team.
Career Opportunities
The MSc in Materials Science and Engineering at KU is a transdisciplinary program that provides graduates with a unique niche in a bustling and rapidly emerging area of science and engineering. It nurtures a highly supportive interdisciplinary atmosphere whereby the student can work collaboratively with mechanical and chemical engineers as well as science and medical programs. It attracts students with backgrounds in Materials, Mechanical, and Chemical engineering, as well as Metallurgy, as well as Physics, and Chemistry.
Our graduate students are relentlessly contributing to the high-tech petrochemical, construction, metal, and aluminum as well as the renewable energy and shipping industries. Graduates include successful researchers, project managers, innovators, entrepreneurs, and industrial leaders. Careers opportunities for students with a graduate degree in Materials Science and Engineering are endless, covering material synthesis & characterization and materials for sustainable energy, clean water, photovoltaics, optical, catalysis, metallurgy, graphene, carbon nanotubes, composites, and polymers.
Our MSc graduate students can be employed in the UAE Armed forces and the defense sector of the economy, Emirates Global Aluminum, ADNOC, AAMROC, STRATA, ALYAH SATELLITE, MBRSC, ADNOC, Mubadala Petroleum, Dolphine Energy, and Universities (KU, UAE, NYAD). Furthermore, graduates go through rigorous training and research experience to help them pursue their studies at Ph.D. level.