MSc in
MSc in Applied Chemistry
Khalifa University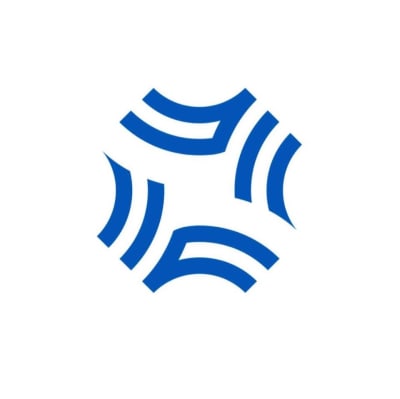 Key Information
---
Campus location
Abu Dhabi, United Arab Emirates
Tuition fees
AED 5,000 / per credit
Application deadline
Request info
Earliest start date
Sep 2023
Introduction
The MSc in Applied Chemistry is awarded to candidates who successfully complete the academic courses and research thesis requirements of the program. The program is intended for candidates with a bachelor's degree in chemistry or other related specialization. The program's typical length is four semesters, with the first three semesters requiring the completion of a combination of coursework and thesis work, and the final semester only requiring thesis work and writing. The program is designed to give candidates an opportunity to enhance their knowledge of chemistry and develop research expertise and skills in instrumentation and methodology that will prepare them for careers in applied chemistry or to pursue a doctorate degree.
Program Objectives
Develop a pool of highly-trained professionals who can utilize their acquired knowledge in applied chemistry and skills in instrumentation and methods to contribute to the technical and research expertise of their employer;
Prepare graduates with outstanding educational skills and knowledge in applied chemistry and related areas to further their career aspirations;
Prepare students with effective communication and teamwork skills in areas related to applied chemistry to function successfully in their careers;
Provide students with sufficient expertise in applied chemistry to design and develop innovative solutions to complex scientific problems in the oil and gas industry;
Provide students with a quality education in applied chemistry in an academic environment committed to excellence and innovation that fosters leadership, professionalism and life-long learning, and successful careers.
Curriculum
The following table illustrates a typical study sequence that starts in the fall semester. Thesis research will be initiated in the first year but completed primarily in the second year of the program due to the majority of the coursework being completed in the first year. In addition to completing these courses, candidates must write and successfully defend a Master of Science Thesis.
Term
Courses
Fall Semester 1

CHEM 670 Polymers & Nanomaterials Chemistry
CHEM 668 Corrosion Science & Advanced Physical Chemistry
CHEM 695 Graduate Seminar I
COMM 601 Technical and Scientific Writing Elective (1)
Elective Course 1

Spring Semester 1

CHEM 625 Applied Organic Chemistry & Instrumental Analysis
CHEM 695 Graduate Seminar II
CHEM 699 Master of Science Thesis Electives (2)
Elective Course 2

Fall Semester 2

CHEM 655 Petroleum Production & Process Chemistry
CHEM 699 Master of Science Thesis Elective (1)
Elective Course 3

Spring Semester 2

CHEM 699 Master of Science Thesis
Master of Science Thesis
he Master of Science Thesis work is a faculty-directed, independent study of a suitably applied problem, subject, or research topic. The topic of research is to be selected in consultation with a student's research advisor subject to approval by the student's Graduate Advisory Committee. The designated research advisor provides guidance to the student in the execution of the thesis. A co-advisor may also be appointed if needed.
Program Outcome
Upon completion of the MSc in Applied Chemistry, graduates will:
Be able to apply advanced concepts of fundamental and applied chemistry to the formulation and solution of complex problems in the oil and gas and related industries;
Develop and publish results of their research (if satisfactory) in peer-reviewed journals;
Have sufficient experience to successfully begin a Ph.D. program in applied chemistry at a recognized university; and
Be equipped with the knowledge and skills in applied chemistry to meet the requirements of appropriate job opportunities at chemical companies.