MSc in
MSc in Sustainable Finance
Kedge Business School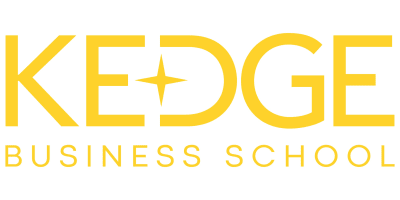 Key Information
---
Campus location
Marseille, France
Tuition fees
EUR 19,000 / per year
Application deadline
Request info
Earliest start date
Request info
Introduction
A disruptive vision of the future needs of the market
The aim of the MSc is to train professionals with a perfect understanding of financial tools and both financial and extra-financial expertise are key as careers in finance evolve.
Come explore finance from a different angle with well-trained, expert faculty members and a network of strong partners to facilitate job placement. Here, you will learn how to finance new economic and social challenges in a sustainable manner.
With this MSc, you bring a real added value to your career. You have access to a wide range of opportunities in both the traditional trades and the new professions inherent in E.S.G issues.
Enrolling in the MSc in Sustainable Finance program means learning about finance as it is today and as it will be tomorrow through a differentiated, innovative approach.
Stay a step ahead!
Why choose this program?
Stand Out by Practising 'Finance Reconsidered' But Still Focusing on Finance First!
Join a one-of-a-kind program in France that prepares you for an innovative, different market: corporate finance governed by a sustainable, long-term vision. We train professionals in long-term financial management and asset management who can engage in integrated decision-making and understand the challenges of sustainability and corporate responsibility.
A Curriculum with a Second Year Focused on Sustainable, Responsible, and Green Finance Issues
The Sustainable Finance – ESG Engineering, Asset and Risk Management track is now the number one training program in France and Europe for sustainable, responsible finance, making Kedge Business School the indisputable academic leader in this field.
An Extensive Network of Partners
The MSc in Sustainable Finance has a network of over 40 partner businesses that represent every Finance sector and career in France and internationally, which optimizes the search for internships and eases the transition to the business world.
At The Forefront of Educational Innovation
The MSc in Sustainable Finance features innovative instructional techniques that focus on employability, mastery of tools, and an international mindset. Techniques include applied cases in class or at a business, mini-seminars, international workshops, career talks, distance learning, IT applications, and experiential learning, such as business games and business plans.
An MSc Programme Supported by the Research Chair Candriam / Kedge BS "Finance Reconsidered Addressing Sustainable Economic Development"
The MSc Sustainable Finance is supported by the research chair CANDRIAM / KEDGE "Finance Reconsidered: Addressing Sustainable Economic Development".
CANDRIAM is a European multi-specialist asset manager, pioneer, and recognized leader in responsible investing.
CANDRIAM manages about €115bn of assets under management with a team of more than 500 professionals. It operates management offices in Luxembourg, Brussels, Paris, and London, serving clients in more than 20 countries on 4 continents. CANDRIAM offers innovative and diversified investment solutions in bonds, equities, absolute performance strategies, and asset allocation. CANDRIAM is part of the New York Life group.
New York Life Investments ranks among the world's leading asset managers., distance learning, IT applications, and experiential learning, such as business games and business plans.
An International Scope at the Heart of the Sustainable Finance Environment, in our Campus of Paris
Early bird discount of 10% on tuition fees
For all international students applying by February 28th 2023 for June or September intake!