MSc in
Master of Science in Electronics Engineering
Kaunas University of Technology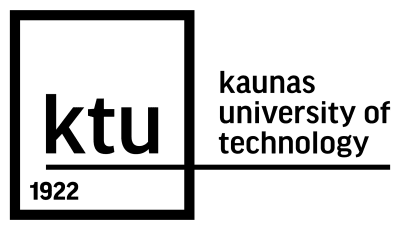 Key Information
---
Campus location
Kaunas, Lithuania
Tuition fees
EUR 5,157 / per year
Application deadline
Request info
Earliest start date
Sep 2024
Introduction
KTU master's study program in Electronics Engineering is one of its kind in Lithuania. It is based on the use of theoretical knowledge at the systemic level, the application of contemporary methods to design hardware/software architectures, and on research-based development of the most advanced technological solutions in close cooperation with industry.
Electronics engineering is a component of innovation and technological progress that drives physical and functional changes in electronic systems. It is a fusion between design methods, modeling tools, and the development of the manufacturing process. MSc Electronics Engineering studies provide the graduates with the theoretical basis and design methods needed for the development of electronic systems and intellectual components for communications, computers, programming, software engineering, control, and other electronic and electrical energy systems.
During these studies, you will develop practical and organizational skills through project, design, laboratory exercises, and management studies. Scientific research experience and the in-depth knowledge conveyed by the curriculum will set you on track to a successful career in the global market.
You will be taught by internationally acclaimed experts in embedded systems design and analysis research.
Access to high-tech laboratories.
A unique to Lithuania MA+ study model allows students either to aim for excellence in a chosen specialty field or to strengthen their interdisciplinary competencies by choosing different elective study paths.
Top reasons to study at KTU
KTU has a long history of expertise in electronics engineering: embedded systems design and analysis research is led by prof. V. Deksnys, prof. L. Svilainis is known for its investigation in signal technologies.
A pragmatic balance between theory and applied aspects is implemented in high-tech laboratories.
Master+ model offers either a masterpiece in the specialization or strengthens managerial/interdisciplinary skills by choosing an individual set of competencies required for a career.
Curriculum
Program structure
Analysis of electronic systems and components thereof, interdisciplinary knowledge
Powerful electronic systems
Measurement converters and sensors
Acoustoelectric devices
Digital image processing systems
Video information systems
Design and testing of electronic systems
Design of embedded systems
Design of digital systems
Testing of electronic systems
Electromagnetic compatibility
Reliability of electronic devices and defect physics
Production of electronic systems
Management of electronics projects
Modeling of technological processes
Management of technological processes
Experimental research systems
Electronic technology equipment
Knowledge and experience of scientific and research work
Experiment methodology and planning
Research project
Research project 1
Research project 2
Master final project
Program Outcome
Student's competencies
Applies deeper knowledge of electronics engineering science and research methods;
Recognizes problems, formulates them, and applies solutions;
Performs experiment's planning and its progress;
Conduct research activities applying modern technologies.
Student's skills
Able to solve unknown problems that are not clearly defined;
Able to develop new methods;
Able to plan or conduct analytical, modeling, or experimental research;
Able to apply available knowledge and experience in the generation of ideas and making decisions.
Career Opportunities
You may become
Project manager
Implementation of solutions for electronic systems, planning of their stages, and even distribution of tasks.
Researcher / scientist
Planning of research, conduction of research activities applying analytical, modeling, and experimental methods.
Manager of the international companies
Organization of the company's activities and implementation of its objectives for sustainable development and sustainable society.