MSc in
Master of Science in Aeronautical Engineering
Kaunas University of Technology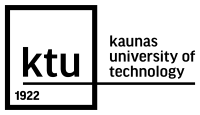 Introduction
This cross-field study programme has been developed to educate you in the design of air and space vehicles, their systems and elements, and in the assessment of their condition and performance.
Why @KTU?
After completing Master's in Aeronautical Engineering at KTU, you will be able to deal with engineering issues in functionality of airborne vehicles, to conduct analytical, modelling and experimental research.
The programme curriculum covers the branches of aviation engineering, aviation mechanics and aviation electronics enabling the graduates to design, analyse and test aeronautical and aerospace vehicles and associated technology.
Studying master's in Aeronautical Engineering sets you on track to a career in the global aerospace industry, where you can influence the safety, efficiency and sustainability of future aircraft.
KTU initiated the first in Europe cluster of aeronautical engineering companies and educational institutions, which provides the students with exceptional internship possibilities
Students have access to the Laboratories of Aerodynamic Research, Nano-Satellites and Avionics, Radio and Optical Communication, Missile Technologies, Digital Modelling – all equipped with the latest hardware and software
A unique to Lithuania MA+ study model allows students either to aim for excellence in a chosen speciality field or to strengthen their interdisciplinary competencies by choosing different elective study paths
Curriculum
What will you study?
Aeronautics: aircraft, constructions, flight
Technologies: design, production, control
Research: systems, models, forecasting
Aviation and spacecraft: regular and unmanned aerial vehicles, satellites
Scholarships and Funding
Funding opportunities
All international students automatically become candidates to receive the Scholarship for International Students, which is assigned for first-year Bachelor or Master students with strong academic records and motivation.
The residents of European Union countries and the global citizens of Lithuanian origin can apply for state-funded study places. This means that all the applicants, who fall into one of the aforementioned categories, will participate in the general admission's competition for state-funded study places and get the chance to study free of charge, depending on their admission score.