MSc in
M.Sc. Translational Neuroscience
Julius Maximilians Universität Würzburg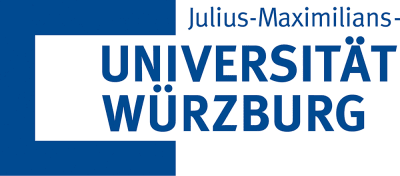 Key Information
---
Application deadline
Request info
Earliest start date
Request info
* no tuition
Scholarships
Explore scholarship opportunities to help fund your studies
Introduction
The program ENB (Elite Network Bavaria) MSc Translational Neuroscience involves the leading neuroscience expertise of the Medical Faculty at the University of Würzburg and includes other natural sciences such as psychology. The curriculum is a two-year, research-oriented, international study program that is intended to be continued with a Ph.D. project at institutes of the Medical Faculty or the Graduate School of Life Sciences Würzburg or at other universities.
Prospective students have finished their BSc (or are close to completion).
We expect
Excellent theoretical background
Eagerness to discuss research questions
Research experience
Self-organized students
Engagement with a high workload
Professional knowledge of the English language
Our program comprises more than 40 research groups contributing to excellent neuroscience research at the University of Würzburg.
We offer a research-oriented program that combines clinical questions at the molecular level with applied research for novel human therapy concepts.
Program Content
Lab courses,
Lecture series,
Compulsory elective modules,
Master's thesis project
Focus of the MSc Program
The MSc study program "Translational Neuroscience" is a research-oriented, interdisciplinary training program in English addressing national and international students with a Bachelor's degree in biology, biochemistry or in other life science studies or in psychology.
The students are trained for patient-centered neuroscientific research at the interface of previously separate fields of neurobiology, neurology, biopsychology, and psychiatry.
Program Structure
In the first and the second semesters of the study program, the curriculum focuses on the four obligatory main subjects Neurobiology, Neurology/Neurosurgery, Biopsychology, and Psychiatry. The practical course (Advanced Lab Rotation 1) is mandatory in the first semester to get familiar with various methodical techniques used in different fields of neurosciences.
In the second and third semesters, the students additionally choose at least four modules from a range of elective neuroscientific modules. Elective modules, e.g. Pain, Developmental Neuropsychiatry, Experimental Psychiatry, Functional Neuroimaging, etc. comprise lectures, seminars, and hands-on practical courses. In addition, the institutes and clinics participating in the program offer topics for voluntary three-week internships to deepen practical skills and theoretical knowledge.
The third semester concentrates on two practical courses (Advanced Lab Rotations 2 and 3).
The Master thesis will be prepared during the fourth semester and completed with an oral defense (colloquium).
All modules, the master's thesis, and colloquium add up to 120 ECTS credit points.
Modules
Compulsory Modules
Biopsychology
Clinical Neurobiology
Neurology/Neurosurgery
Psychiatric Neurosciences
Methods in Neuroscience
Elective Modules
General Elective Modules
Cellular Neurobiology
Electrophysiology in humans and animals
Experimental Psychiatry
Ion channels - structure, physiology, and disease
Neuroinflammation
Pain
Regeneration of the Nervous System
Functional Neuroimaging
Developmental Neuroimaging
Developmental Neuropsychiatry
Developmental Cognitive Neuroscience
RNA Metabolism
Projekt Design
Project Development
Ask the Expert
Advanced Subject Lectures
Meeting Participation (oster)
Meeting Participation
Advanced Training Program GSLS
Tutorials
Elective Internships
Advanced Lab Rotation 2
Advanced Lab Rotation 3
External Lab Rotation
Advanced Practical Course Neurosciences Lab
Elective Modules: Section by Graduate School of Life Sciences GSLS
Research group seminar Neurosciences 1
Research group seminar Neurosciences 2
Graduate program seminar Neurosciences 1
Graduate program seminar Neurosciences 2
Workshop Neurosciences 1
Workshop Neurosciences 2
Retreat Neurosciences 1
Retreat Neurosciences 2
Admission Requirements
In order to be admitted, by the time of admission (not application!) you must have finished a BSc study program of at least three years with an equivalent of 180 credit points according to ECTS (European Credit Transfer System). If you apply from outside Europe, your BSc study program will be considered equal but will be evaluated for equivalence in case of doubt.
If you have not yet finished your BSc at the time of application, you need to provide documents which prove that you have completed 5/6 of your regular study program (e.g. 150 of 180 ECTS credit points in European study programs).
Your BSc program must be in biology, life science, mathematics, physics, chemistry, psychology or an equivalent degree (Staatsexamen or a completed study program in human medicine). This study program must have a special emphasis/specialization/major in some aspects of biochemistry, cell biology, and biochemistry and must have comprised practical research experience in a natural science laboratory.
Scholarships
International students can apply to numerous organizations for a scholarship, for example to the DAAD, to party-related foundations or business-affiliated institutions. You can find information on the various types of scholarships in the DAAD scholarship database, along with suitable offers.
Similar Courses
Research master Cognitive and Clinical Neuroscience: Cognitive Neuroscience

Master in Neurochemistry with Molecular Neurobiology

Research master Cognitive and Clinical Neuroscience: Clinical Psychology