MSc in
Master of Science in Meteorology
Johannes Gutenberg University Mainz (JGU)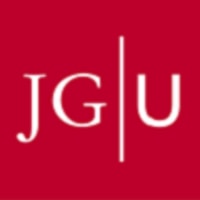 Introduction
The students of our Master's program benefit from an exceptionally wide range of research opportunities, providing them with a choice of five research groups covering several fields from theoretical and experimental meteorology. During the Master's degree program, our students benefit from a number of unique programs that are offered by the "Sonderforschungsbereich" (special research group) "Waves to Weather", the Research Training Group, and the nearby Max Planck Institute for Chemistry and Polymers Research.
While our program for atmospheric physics is internationally recognized for its strong focus on research, the excellent student-to-faculty ratio allows for lectures on a remarkably wide range of topics. These include the fields of atmospheric dynamics, trace gas dynamics, atmospheric chemistry, radiation, and remote sensing and modeling in general.
Our program is entirely taught in English.
Curriculum
Course Details
The first two semesters are dedicated to advanced knowledge and understanding as well as to a specialization in the field of meteorology. During this time, students gain new insights into experimental and theoretical meteorology with lectures and accompanying exercises. They also participate in one seminar, two advanced lab courses, one excursion, and three specialized lectures on current topics of atmospheric research, so that they can focus on topics of their choice. The courses for the chosen minor are taken during the first two semesters, as well.
During the third semester, students gain specialized knowledge and various methods required for the Master's thesis. The Master's thesis and final oral examination are scheduled for the fourth semester.
Career Opportunities
Career prospects
The Master program "Meteorology" prepares you for a career in a wide range of job opportunities. The list below gives insight to the various chances for interesting employment, not only with a background immediately related to weather but also to industry, media, public administration and more.
German Weather Service (DWD), further public and private weather services.
Weather and media: a career in media companies such as radio or TV stations.
Industry jobs: the fundamental scientific education of meteorologists allows many of them to find employment in the field of chemical industries, aerospace, shipping, automobile development, combustion technologies, pharmacy and more.
Insurance companies: Meteorologists lead liability calculation and risk assessment for heavy impact weather in a changing climate.
Administration and public planning: clean air management or environmental protection, e.g. serving as consultants during urban planning.
Scientific career.