MA in
Master of Arts in American Studies
Johannes Gutenberg University Mainz (JGU)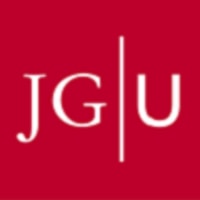 Introduction
General Info
The two-year American Studies Master Program in Mainz is closely linked to the internationally renowned research done by the Obama Institute for Transnational American Studies and designed to emphasize research-oriented perspectives on American literature, culture, history, and their theories.
Classes are taught exclusively in English.
Visiting professors from North America regularly offer classes in our program.
We welcome applications of students with a B.A. in American Studies or related subjects from German as well as international universities. In recent years, the program has attracted students from all over the world, including the United States.
Start: April (summer term) & October (winter term)
Price: 319,15€ per semester for student services and public transport (as of 2019)
Application Deadline: November 15 for summer term & May 15 for winter term
Entry Requirements: B.A. degree
Why should I choose the Obama Institute and the city of Mainz?
American Studies in Mainz has a long-running, prestigious tradition, dating back to the 1950s.
The U.S.A. library, together with our general university library and the English Department library, offers students one of the biggest library resources on the topic of American Studies in the country.
The American Studies program at Johannes Gutenberg-University (JGU), Mainz has been certified by the German Science Council as one of the premier research and learning platforms for this field in Germany.
With over 20 active direct-exchange agreements, the Obama Institute offers its students a choice of study-abroad opportunities that is unmatched in size and scope. Together with our various summer school programs, our students benefit from a vibrant network of partner universities and scholars from around the world, including the United States and China.
These partnerships and the Obama Fellowships enable us to host a wide variety of guest lectures, workshops, and excursions, featuring internationally renowned experts. For examples, see http://www.obama-institute.com/news/
The city of Mainz offers the energetic buzz and cultural diversity of a state capital combined with the hospitality and warmth of Germany's largest wine region.
Johannes Gutenberg University's vibrant student culture can be felt on campus as well as in all parts of the city.
The close proximity to Frankfurt and its international airport allows for easy connections to Europe and the world.
We are looking forward to working with you at the Obama Institute for Transnational American Studies!
Curriculum
Courses
The American Studies M.A. program responds to these new developments and encourages students to explore the transnational dimensions of American Studies. The program offers a broad spectrum of courses and conducts research on American literature, culture, and history from the 16th to the 21st century.
The teaching and research of the American Studies M.A. program focus on the following areas:
Early American Literature and Culture
Modern American Literature
Ethnic and Indigenous Studies
Life Writing
American Social, Political, and Intellectual History
Film and Performance Studies
Print Culture and History of the Book
Exchange
The M.A. program especially emphasizes the need for students to experience the United States and other places of interest first hand and is committed to offering students the possibility of studying at one of our partner universities in the United States, Canada, Europe, or China.
Program Outcome
Program Objectives and Focus
Transnational American Studies
American Studies has seen a number of major changes in theory and practice in the last decade. Its traditional emphasis on the language, literature and culture of the United States has been expanded both conceptually and methodologically.
Reaching beyond the mere focus on the continental United States, the more recent concept of Transnational American Studies, which is the focus of the Obama Institute's research and teaching, draws attention to the "contact zones" and intercultural encounters characteristic of the American experience, branching out into Atlantic, Caribbean, Asian and Pacific Studies.
Career Opportunities
Careers and Opportunities
What can I do with a degree in American Studies?
Students of American Studies in Mainz have proceeded to successful careers in various fields such as education on all levels, editing, publishing, journalism, broadcasting, advertising, scientific management, public services, and other cultural and governmental organizations.
Our alumni have moved on to positions
in media and journalism (stations and outlets like CNN, ZDF, SWR, Frankfurter Allgemeine Zeitung F.A.Z.),
at international corporations (such as Lufthansa, Amazon, BASF, Schott, Frankfurt Trade Fair, Deutsche Bank, Commerzbank),
with educational and academic institutions (like Atlantische Akadamie, Akademie der Wissenschaften, Humboldt Foundation, American India Foundation, and schools and universities in Germany and abroad).
In their careers, our graduates profit from their ability to research, analyze, and synthesize information. They are able to communicate complexities in an accessible manner and can collaborate with others across professional and cultural boundaries. They are successful in managing the cultural, political, and historical complexities of a globalized world.