MA in
M.A. in Writing, Rhetoric and Technical Communication
James Madison University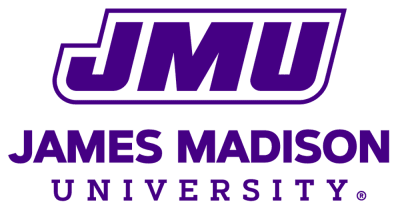 Key Information
---
Application deadline
Request info
Earliest start date
Request info
Introduction
The specific goals of the master's degree in Writing, Rhetoric, and Technical Communication are to help students:
Define what effective communication means in writing, rhetoric, and technical communication environments.
Enhance their understanding of how and why communication works.
Learn how to identify and eliminate barriers to effective communication.
Improve the efficiency and effectiveness of their communication management.
Develop research skills.
To achieve these goals, the program combines work in theory, writing, text design, and analysis of communication systems and contexts to help students to acquire the knowledge and skills needed to begin careers in writing, rhetoric, and technical communication. The programs emphasize scholarly, humanistic, and social scientific perspectives on the function and application of writing, rhetoric, and technical communication.
Consequently, the programs provide students with not only the knowledge and skills required for careers in industry, business, or government but also the research skills and communication theory that will prepare them for doctoral study in communication and rhetoric. The long-range goal of the degree, then, is to enable program graduates to grow as professionals and, ultimately, to contribute to the developing field of writing, rhetoric, and technical communication.
Students work with school advisers to design a program that fits their unique educational needs and career aspirations. Depending on their backgrounds and options they might choose to pursue while in the degree program, students may decide to take additional courses to obtain knowledge or skills in specialized areas. For example, students may choose to take extra coursework to enhance their skills in communication technologies or to deepen their academic training in the writing, rhetoric, and technical communication content areas in which they intend to work as professional writers or editors.
Scholarships and Funding
Many students enrolled in this program receive graduate assistantships that significantly reduce the cost of tuition and provide a stipend that is sufficient to cover the cost of housing, meals and other expenses. Learn more on our website.
Curriculum
With opportunities to specialize in the areas of Public and Professional Writing or Health and Science Writing, our graduate program offers students a critical lens for considering writing in multiple modes (text, audio, video, social media, etc.) for audiences in the academy, the workplace, and the community.
Students in the Master of Arts in Writing, Rhetoric, and Technical Communication program must successfully complete three required courses for nine credit hours and six WRTC elective courses for 18 credit hours.
In addition, students have two options for satisfying the six-credit capstone requirement for the master's degree: a research-based master's thesis on a relevant topic or a 300-hour internship with an external client on a relevant topic.
Core: 9 Credit Hours
WRTC 500. Critical Questions in Writing, Rhetoric and Technical Communication. 3 credits
WRTC 504. Professional Editing in Writing, Rhetoric, and Technical Communication. 3 credits
WRTC 508. Research Methods in Writing, Rhetoric and Technical Communication. 3 credits
Electives: 18 Credit Hours
Students choose six courses from the following:
WRTC 595. Special Topics in Writing, Rhetoric, and Technical Communication. 3 credits
WRTC 604. Ethics in Communication. 3 credits
WRTC 608. Intercultural Literacies. 3 credits
WRTC 610. Publication Management. 3 credits
WRTC 612. Teaching Writing. 3 credits
WRTC 624. Public Work of Rhetoric. 3 credits
WRTC 628. Genre in Action. 3 credits
WRTC 630. Legal Writing. 3 credits
WRTC 632. Issues in Rhetorical Theory. 3 credits
WRTC 640. Proposal and Grant Writing. 3 credits.
WRTC 644. Discourses of Health and Medicine. 3 credits
WRTC 648. Rhetoric of Science and Technology. 3 credits
WRTC 652. Communicating Science. 3 credits
WRTC 664. Critical Perspectives on Digital Cultures. 3 credits
WRTC 668. Interfaces and Design. 3 credits
WRTC 680. Readings in Technical Communication. 3 credits
Capstone: 6 Credit Hours
WRTC 700. Thesis.**
WRTC 701. Internship.**
Note**The WRTC Capstone may be completed in one term by enrolling in six credit hours or over two terms by enrolling in three credit hours each semester.
Career Opportunities
Students pursuing graduate degrees in WRTC learn the kinds of research, writing, digital communication, analytical, and reasoning skills that will allow them to become successful professionals in a wide range of academic, business, and nonprofit fields.
WRTC graduates can expect career opportunities in writing, editing, or production positions with a variety of business, educational, or industry employers, including the computer hardware and software industry, law firms, journalism, health care providers, pharmaceutical manufacturers, education, engineering companies, publishing houses, environmental concerns, not-for-profit or political organizations, and technical translation groups of multinational corporations.