MA in
M.A. in Political Science: European Union Policy Studies
James Madison University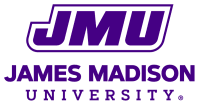 Introduction
This program is taught in Florence, Italy.
James Madison University's M.A. program in political science with a concentration in European Union Policy Studies (EUPS) is a one-year program based in Florence, Italy. Students become experts in European politics, policy analysis, and the transatlantic relationship in the city that has inspired Dante, Michelangelo, Machiavelli, and countless others.
Alumni of the master's program take on positions in government and diplomatic service, international business, non-governmental organizations, and educational/research institutions.
Curriculum
The program features small classes and a dynamic international faculty. Students put their policy analytic skills into practice during summer internships. They take multiple academic trips to Brussels and Strasbourg, where they network with officials in the European Parliament, European Commission, US Department of State, NATO, and elsewhere. They collaborate on team-based projects with masters-level peers from European universities. The program's coursework is in English, but Italian language training is emphasized, starting with full-immersion courses upon arrival.
The Master of Arts in political science program focuses on comparative and international politics. This program is designed to directly engage students in comparative and international politics via studies abroad and practical experience. When students complete the political science program, they will have:
Comprehensive knowledge of the relevant subfields of political science that pertain to their area of concentration in the program.
Comprehensive knowledge of the processes that shape politics and policies and the complex interrelationships of political, economic, cultural and ideological interests that influence them in their concentration area.
Expertise in contemporary policy issues in political science in their concentration area including international security, immigration, human rights, environmental protection, welfare provision, health and human services, and information technology and their underlying political philosophies.
Analytic and language skills, the ability to express themselves in written and verbal form, the ability to formulate and execute a final in-depth project or apply their learning and skills in a practical situation, and broad intercultural competence.
Degrees Offered
Master of Arts in Political Science (M.A.)
Concentration
European Union Policy Studies
Scholarships and Funding
Students enrolled in this program are eligible for program and research assistantships. For more information follow the link below.
Career Opportunities
The program helps students to navigate their career transition. The program supports students as they build the skills to land highly competitive jobs in government, the private sector, NGOs, non-profits, academia, and multilateral organizations. Through structured career development activities and individual tutorials, students identify the sectors in which they want to apply their knowledge. The program puts them in touch with alumni and broader professional networks in the US and abroad.
Visit our website for more information about career opportunities.