Master in
Master's Degree in Education and Social Interaction
ITESO - Universidad Jesuita de Guadalajara

Introduction
This Master's Degree is the only program that contributes to transforming education into a place for meeting and collaboration designed to build a fairer society.
This program is for you
If you work in the field of education, in public or private institutions, and are interested in managing and advising projects to improve learning processes based on social interaction that fosters egalitarian relations and recognizes that everyone has something to learn and teach.
Why study at ITESO?
You will join a graduate program that focuses on building knowledge through social interaction in learning processes, which makes this approach unique and innovative at both the national and international levels.
You will develop a project that proposes solutions to real problems in your context, by promoting learning processes based on collaboration, inclusion, solidarity, and respect.
You will incorporate collaborative practices to build knowledge and egalitarian relationships with the possibility of integrating different mediations such as technology or art.
You will be capable of contributing to the improvement of learning at different levels and in different areas of knowledge, addressing not just academic aspects, but assuming a democratic, inclusive, perspective that includes a strong focus on the culture of peace, in a way that integrates social interaction and learning processes.
You will work with a faculty made up of teachers and researchers with experience in social interaction-based learning projects, both in school environments, and in community, business, and civil society organizations, with knowledge of participatory methodologies, the culture of peace, interculturality, inclusion, gender perspective, technology, and art.
The agreements established with universities belonging to the Association of Universities Entrusted to the Society of Jesus in Latin America (AUSJAL) allow ITESO students to enrich their education with internationalization experiences.
Graduate profile
Upon graduation from this program:
You will use projects and new practices aimed at strengthening learning practices to transform educational processes so they are grounded in meaningful, collaborative, inclusive, peaceful, and democratic relations.
You will be capable of designing, implementing, and recovering participatory socio-educational projects that focus on social interaction-based learning in both formal and non-formal education.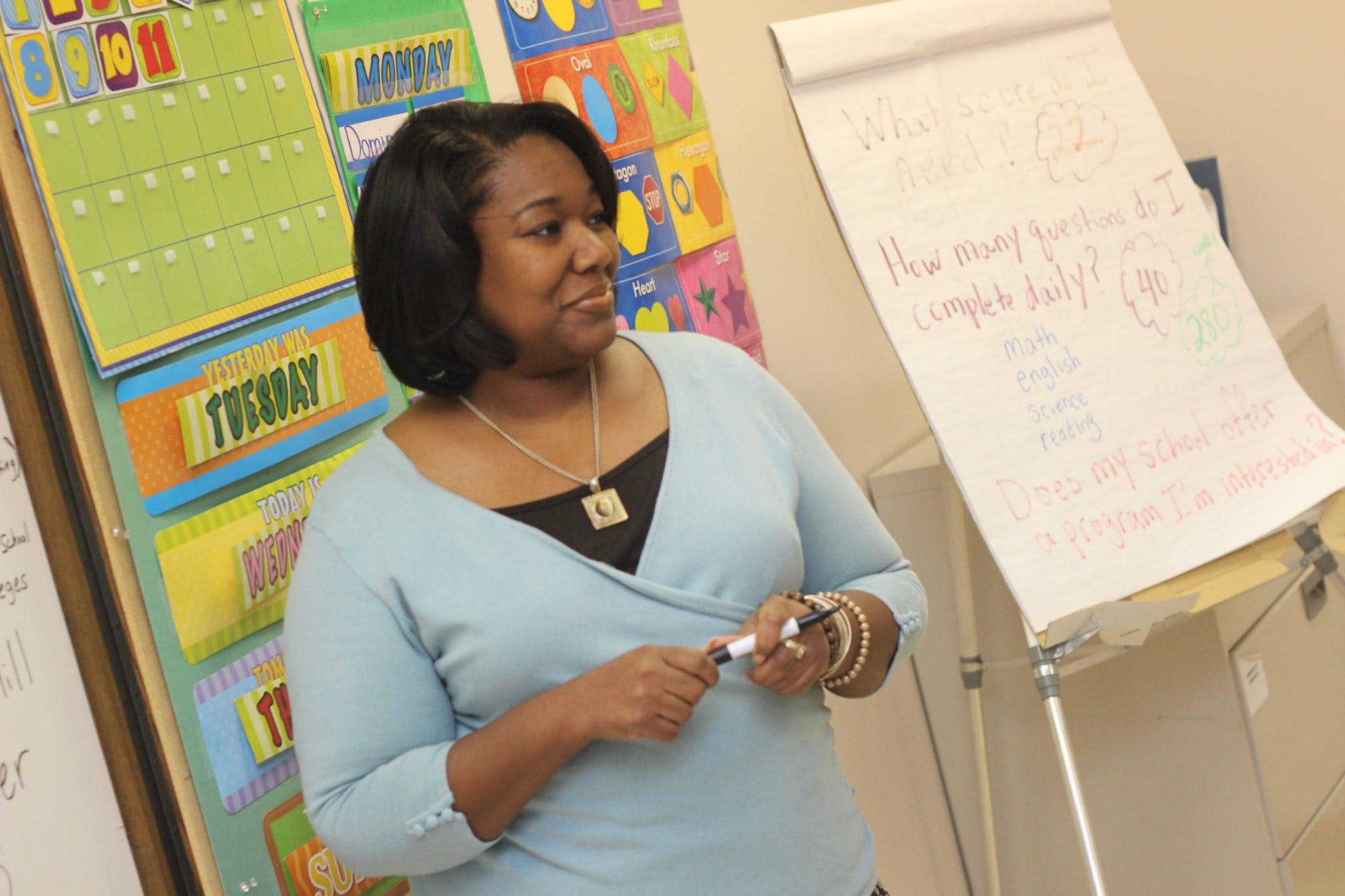 Educational model
ITESO's graduate programs reflect the institution's particular approach to the advanced production of knowledge and learning. It is an ideal scenario for the articulation of different areas of expertise and perspectives that address the social and technological needs of our society and strengthen the different professions. It is an ongoing effort by students, professors, and numerous actors and institutions to maintain an academic conversation that questions the reductionism of certain technical-scientific perspectives.
ITESO graduate programs center their learning process around students as the main actors. With their personal autonomy and dignity as their starting point, students take on the double role of agents and beneficiaries of educational work, complemented by their interaction with peers and the program faculty.
ITESO's graduate programs are progressively consistent with social needs and institutional orientations, in an effort to address the specific challenges of local/global development with an aim to promoting social responsibility and cohesion, as well as a commitment to the most dispossessed sectors of society. The program and its graduates are expected to have an impact on our social, scientific, and academic contexts.
Our graduate programs achieve excellence in forming students by developing specific and cross-disciplinary competencies, supported by complex and critical thinking, reflexive practices, debate, the manifestation of knowledge, and life-long accumulated social and professional experience, as well as the construction of solidarity.
The fields of academic production- primarily our institutional programs in research and intervention- are built on organized practices within internal networks of basic academic units, departments, or centers. They also operate in external or inter-institutional networks that ITESO has built over the years, allowing students and professors to collaborate and optimize the resources of contextual and applied knowledge.
Our graduate programs produce innovative, creative, and critical knowledge. In this sense, innovation is conceived as the implementation of new alternatives for solving existing problems. The applications of such knowledge serve to recognize and solve socio-economic, scientific, technological, and cultural dynamics and demands and are disseminated through publications, prototype development, systems, patents, social applications, and interventions, among others.
Academic activities
The following activities of the Master's Degree in Education and Social Interaction are part of the program's advisory support system:
The program's five Research, Development, and Innovation courses shape and structure your Project for Earning the Degree (TOG, in its initials in Spanish), and will provide theoretical and methodological tools for the formulation of a real-world problem that is relevant to the program´s formation area, that lends itself to participatory methodologies and that is meaningful in the socio-professional scenario where you work.
The Colloquia held before the conclusion of the RDI II and RDI IV courses are spaces for academic dissemination and discussion that allow you to present the advances you make on your TOG before your peers, teachers, and tutors, and receive feedback from external readers aimed at improving your intervention project.
In-depth theoretical-methodological workshop and accompaniment throughout the process. In this workshop, you will have personalized advisory support to guarantee that at the end of RDI II, you will have a solid intervention project that complies with the expected characteristics for its implementation, which will enable you to carry on with the courses in this curricular area.
Production Workshop. This is an experience of collaborative in situ learning between students and professionals from different specialization areas, which enables participants to enrich their intervention projects by thinking together and opening up new perspectives and possibilities, thanks to the diversity of the areas of knowledge.
Study plan
First term (Semester 1)
Second term(Semester 2)

Socio-cultural Foundations of Learning
Approaches to Social Interaction
RDI I. Problematization

Models for Learning Based on Social Interaction
RDI II. Participatory Design
Elective

Third term(Semester 3)
Fourth term(Semester 4)

RDI III. Participatory Action
Elective
Elective

RDI IV. Process Recovery
Elective

Fifth term (Summer)