Master in
Master in English Language and Literature (with/without thesis)
Istanbul Aydin University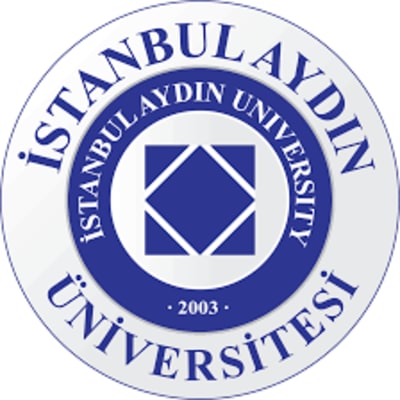 Key Information
---
Application deadline
Request info
Earliest start date
Request info
Scholarships
Explore scholarship opportunities to help fund your studies
Introduction
The department of English Language and Literature provides advanced education in English Language and Literature by presenting students with contemporary methods, comparative approaches, and universal perspectives in linguistics and literary studies.
Our Master's Degree program at the Social Sciences Institute at Istanbul Aydın University aims at encouraging students in acquiring critical thinking, persuasive communicative skills, and a sophisticated perspective on the English language and literature.
The department accepts students with a bachelor's degree in English Language and Literature or other (un)related fields as long as they demonstrate English proficiency. Ones who do not qualify need to take no-credits preparatory courses at the bachelor's degree level for at least one semester that will not count towards their Master's degree. A total of at least 24 local credits and at least 8 courses and a seminar constitute the course work of 60 ECTS required for a master's degree program with thesis. A thesis of 60 ECTS credits is required for the completion of this 120 ECTS program.
The program is modular and consists of elective courses. Students can take elective courses from other related branches as long as their advisors approve. The fact that the teaching staff of the English Language and Literature department has different backgrounds and specializations makes the program more appealing.
English Language and Literature program aims at training English Language and Literature lecturers and staff and provides research opportunities for those who are academically involved.
Aims
The aim of the MA Program in English Language and Literature is to provide students from diverse undergraduate background with an opportunity to acquire a solid academic background with scientific research capabilities on English Language and Literature on which they will build their further studies.
Objectives
The objective of MA Program in English Language and Literature is to equip students with a comprehensive knowledge of English Language and Literature, and to develop their skills in academic research, theoretical investigations and critical reading and writing through an innovative and interdisciplinary approach.
Curriculum
Year 1
First term
Second term

ING543Theory And Criticism
ING513 Research Methods
SBE500-9 Introduction To Thesis And Seminar
Elective Course Module

SBE500-9 Introduction To Thesis And Seminar
Elective Course Module
Year 2
| | |
| --- | --- |
| Third term | Fourth term |
| SBE510-3 Master's Thesis-I | SBE500-4 Master's Thesis-II |
Program Outcome
Upon successful completion of the program designed in accordance with the aims and objectives of the program and the program learning outcomes in terms of knowledge, skills, and competencies given below, students/learners will be able to:
Knowledge
Have in-depth knowledge of literary genres, authors, theories, and movements in English Literature.
Gain a comprehensive knowledge of English Language and culture, theories, and approaches in linguistics at master's level.
Possess comprehensive knowledge of research methods and techniques in the literature.
Identify major social, historical, and political issues concerning English and American literature in the world today.
Conceive the interdisciplinary interaction between English Literature and other disciplines (e.g. art, history, philosophy, psychology, and linguistics) with which the field of English Literature is related.
Describe issues relating to research methods and techniques in the literature.
Skills
Analyze and synthesize the knowledge about English Literature by integrating the information gathered from other disciplines such as history, philosophy, psychology, and Linguistics.
Formulate new ideas and methods through an interdisciplinary approach.
Solve the problems faced in the field of English Literature by applying new research methods and techniques in the field.
Independently design and implement a research study in English Literature at the master's level.
Adapt new methods and techniques gained from other disciplines to the field of literature.
Apply new and interdisciplinary methods and techniques to the research studies in the field.
Personal & occupational competencies in terms of each of the following groups:
Autonomy & Responsibility

Contribute to the progression of English Literature by producing an original research study in the field.
Develop new strategic solutions as a team member in order to solve unexpected complex problems in the field.
Demonstrate leadership in designing and implementing research studies in English Literature at master's level.

Learning to Learn

Manage to evaluate the knowledge and skills acquired in literature with a critical approach at master's level.
Direct the self-centered learning in improving the knowledge and skills required to carrying out research studies in the field.
Update current knowledge in literature and related fields through a wide range of activities.
Communication & Social

Communicate current developments and studies in English Literature in national and international conferences, seminars, and symposiums using written, oral and visual techniques.
Improve social connections and their conducting norms with a critical view and change them when necessary.
Use advanced communication technology skills required for searching, presenting, and assessing information in English Literature and related fields.

Occupational and/or Vocational

Obey social, cultural, scientific, and ethical values in the field during the stages of the data gathering, interpretation, implementation, and announcement.
Develop strategy, policy, and implementation plans on the issues related to the field and assess the findings within the frame of quality processes.
Apply the knowledge, problem-solving, and/or implementation skills acquired from studies in English Literature to interdisciplinary studies.
Career Opportunities
The Master of Arts program in English Literature is designed to give intensive training to those students who wish to pursue advanced studies in this field.