Master in
Master in Investment Strategy and Internationalization
ISG Business & Economics School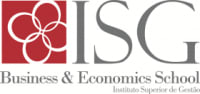 Scholarships
Explore scholarship opportunities to help fund your studies
Introduction
The Master's Degree course in Investment Strategy and Internationalisation is an innovative course in the international panorama and has been designed for graduate degree holders of different areas who want advanced and in-depth knowledge of International Management. Competencies obtained are nuclear for the practice of management, which is increasingly international and global.
The globalisation of world commerce, communications, financial markets and transports has given birth to a new world order, which can be seen reflected in the way companies are managed.
Objectives
The Master's course aims for the development of technical competencies and behavioural competencies appropriate for business management and to be able to meet challenges posed by international companies. In addition, the course ensures a preparation for its students which is focused on all aspects related to a borderless world of business management.
Furthermore, the academic training is complemented and characterised by its articulation between professionalism, research and application.
Access
Graduate Degree holders who want to develop their conceptual capacities, gain solid analytical skills and be up-to-date so as to enable them to work effectively in the area of Management and International Business Management.
Recognition & Restructured Curriculum
The Curricular structure and Plan of Studies (Syllabus) of the Master Degree in Investment Strategy and Internationalisation was recognised under notification No. 11039/2011, published in the Diário da República, the official gazette, 2nd Series, No. 96, dated 18 May 2011.
Duration
2 years/4 semesters
Schedule
Evening classes
Credits
120 ECTS