Master in Applied Management
ISCTE Executive Education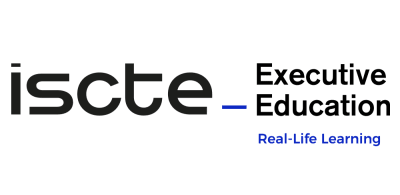 Key Information
---
Campus location
Lisbon, Portugal
Tuition fees
EUR 9,700 / per year *
Application deadline
04 Jul 2023
Earliest start date
Jan 2024
* 9.700€ (para estudantes da U.E.) 14.900 € (para estudantes fora da U.E.)
Introduction
Do you want to qualify in Applied Management by taking a Masters's degree and investing 1 year of your life?
A master's program in applied management, unique in the Portuguese market, capable of encapsulating in one year a body of applied management knowledge for a cohort of participants who are required to have a minimum of 5 years of relevant work experience.
Info:
Type: Master's Degree
Duration: January to December 2023 | 12 months
Schedule: Monday and Wednesday | 6:30 pm - 10:45 pm
Training Area: Management
Coordinator: José Crespo de Carvalho_
Language: English
Location: Campus | Online
Investment: EU 9.700€ | Non EU 14.900 €
Why the Master in Applied Management?
Knowledge and Upgrading in Applied Management
The program encompasses a 60 credit structure, enabling for the coverage of key management dimensions and the acquisition of fundamental knowledge and competencies leading to a relevant career in management
Expertise
Allows participants to major in one of the subject areas of Data Science, Human Resources, Operations, Marketing, Management, Finance, and Accounting (a minimum number of participants is required to make any major viable)
Dissertation - Project Work
The program requires a dissertation/project anchored on the resolution of a company problem; it is fully applicational and allows for the leveraging and consolidation of knowledge
1 year Outside working hours
The dissertation/project is done within the one year period of the program, in a post-work regime, which allows for compatibility with current work
Innovation
The program develops the basic conditions for the creation of innovation and the enhancement of skills through the exploration of problems and solutions in applied terms (applied research)
Networking
Promotes a network of personal and professional relationships through an intense exchange of personal and professional experiences between participants, experts, and organisations
Personal Development
Allows for career and project development through an exclusive Applied Career Program
Curriculum
Structure of the Program
Mandatory Study Plan
Finance for Executives | 3ECTS
Accounting for Executives | 3 ECTS
Operations Management for Executives | 3 ECTS
Marketing Management for Executives | 3 ECTS
Leadership and Team Management for Executives | 3 ECTS
Strategy for Executives | 3 ECTS
Optional Course in Specific Thematic Area
Investment Projects for Executives | 6 ECTS
Financial Markets for Executives | 6 ECTS
Management Control for Executives | 6 ECTS
Taxation for Executives | 6 ECTS
Digital Marketing for Executives | 6 ECTS
Sales Management for Executives | 6 ECTS
Business Communication for Executives | 6 ECTS
Negotiation for Executives | 6 ECTS
Supply Chain Management for Executives | 6 ECTS
Project Management for Executives | 6 ECTS
Digital Transformation Strategy for Executives | 6 ECTS
Internationalization Strategies for Executives | 6 ECTS
Python Programming for Executives | 6 ECTS
Big Data and Analytics for Executives | 6 ECTS
Ideal Students
For Whom
Executives who wish to acquire, update or deepen their knowledge
Professionals and senior management in marketing, trade marketing, and sales Commercial or sales directors and key account managers
All those who wish to extend their activities to the commercial area or all those who are interested in mastering the area and using its tools and instruments.
Career Opportunities
Career Applied Program
This program aims to enhance, in a very practical way, the career development of the participants, through initiatives with companies, key stakeholders, and networking development.
Working on their communication skills and developing personal effectiveness practices for superior global performance, throughout the program students will have specialized and personalized career counseling and advice to increase the effectiveness in achieving their professional goals.