European MSc Agroecology
ISARA Lyon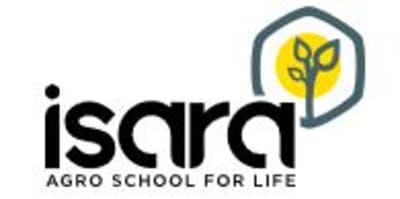 ---
Campus location
Lyon, France
Tuition fees
EUR 4,750 / per year **
Application deadline
Request info *
Earliest start date
Sep 2023
* for EU-citizens only: application open until 01.03
** 4750 EUR for EU and non-EU students
Introduction
The European MSc Agroecology is a European Master's program coordinated by ISARA-Lyon and leading to a double degree between ISARA-Lyon and the Norwegian University of Life Sciences (NMBU).
The European MSc Agroecology is a two-year program (120 ECTS), professionally oriented, to study interactions among agricultural, food and environmental sciences in a socially oriented and action driven perspective.
Agroecology is the interdisciplinary science that provides information, methods of analysis, evaluation and improvement to promote the development of secure and sustainable food systems.
Methods from natural and social sciences are integrated to deal with the complex challenges of meeting human food needs in a resource-efficient manner that is economically sound, environmentally benign and socially acceptable.
Partner universities
NMBU – Norwegian University of Life Sciences, Aas, Norway
FESIA, France
Hohenheim, Germany
Kassel-Witzenhausen, Germany
Boku, Vienna, Austria
Gainesville, Florida, USA
Madison, Wisconsin, USA
ESALQ, Sao Paulo, Brazil
Chapingo, Mexico
Other universities upon approval from the program's coordinator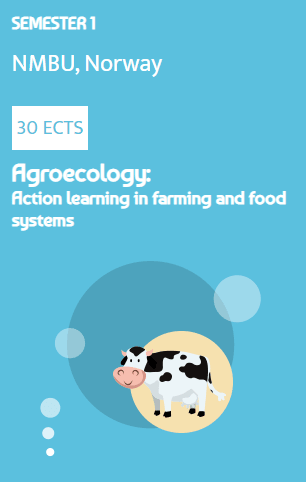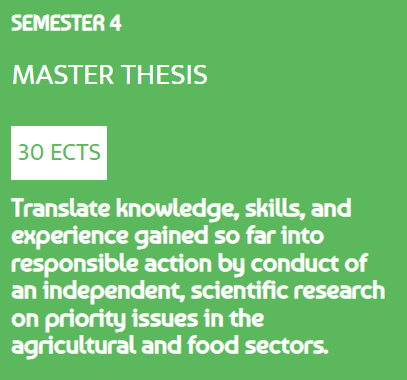 Program Outcome
The objective of the program is to prepare graduates to produce innovation in agroecology, to create and support sustainability in the farming and food systems.
The program provides the ecological principles to study, design and manage agroecosystems that are both productive and natural resource preserving, socially just and economically viable. It prepares students to link theory to practice and to cope with the complex situation at different scales by combining scientific learning with professional and practical experiences.