Master in
Master of Applied Genetics
Ilia State University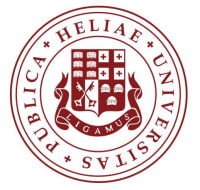 Introduction
Why choose Master of Applied Genetics program at Ilia State University?
Student-centered teaching
Practice-based curriculum
Exchange program opportunities
Competitive tuition fee and affordable living expenses
Unforgettable student life
Curriculum
Duration
Duration of the program is 2 years (4 semesters)
Program Outcome
The Master of Applied Genetics will train students to an international standard, incorporating current biomolecular technology. Quite simply, use of biotechnology, in particular, molecular genetics applications, is now ubiquitous in commerce and research.
The program intends that students understand the utility of genetics-based technology. Whether or not they go on to use these skills in their subsequent careers, these students will be informed consumers of this technology--they will be better able to deploy the technology appropriately themselves and evaluate information that has been generated by others using biotechnology.
Through a combination of lectures, laboratory- and field-based training, students will learn not just concepts, but actual practice and procedures of applied genetics. The materials taught in this program will prepare students for careers in agricultural, industrial, or biomedical genetics applications, as well as molecular ecology and evolution.