Master in
Master in Fashion Business
IFDA Italian Fashion & Design Academy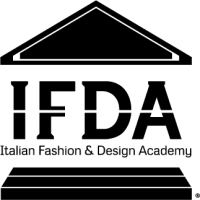 Scholarships
Explore scholarship opportunities to help fund your studies
Introduction
The Fashion System is not only made up of creative people but above all of the expert managers who transform the creativity of others into a real business.
Marketing and management of product variables, prices, distribution, and communication allow companies in the fashion sector to achieve a competitive position, manage it and know how to optimize it.
The course is dedicated to all those who wish to acquire specific skills as a manager of the Fashion System, with awareness and competence in specific professional areas through practical guided experiences and the study of technical disciplines. Particular attention is paid to the evolution of markets and language, in order to provide suitable preparation for inclusion in any company in the fashion industry.
The operational autonomy, the ability to make consistent choices and assume precise responsibilities, the ability to relate to a customer are the basis of the manager able to coordinate employees and consultants. The topical moment of the training course is the thesis project, which is supervised by a commission.
The outgoing skills are many: Marketing Manager, Product Manager, Licensing Manager, Buyer, Brand Manager, etc. The course allows you to achieve a targeted preparation for the start of an excellent career.

Some of the fashion professionals involved:
Flaminio Soncini (Founder of "Buyer Association")
Maurizio Cinà (co-Founder of "Buyer Association", ex A.D. of Frankie Morello)
Massimo Torti (General secretary of Federmoda Confcommercio)
Giulio Di Sabato (President of Assomoda Italia, owner Sari Spazio showroom)
Showroom M. Panzieri
Rinascente Milano
LuisaViaRoma

Course Program
The program of the Fashion Business course provides a specific preparation on:
First part
Introduction to the Fashion System
Fashion Marketing: notions and analysis
Structure of a fashion collection
Economics and strategies for fashion: Licensing & Brand Extension
Technology and materials
The new production systems: Fast Fashion
The Role of the Visual Merchandiser
The Role of the Fashion Buyer
Finance and Business Plan
Second part
Communication and Media (Web Marketing & Digital Communication)
Image analysis and strategy
Promotional and advertising strategies
Coordination and business management
Brand Identity
Buying Method
Public Relations

Visits are planned at fashion studios, showrooms or boutique, to support training and understand the sector's buying system.
Certificate: IFDA is certified ISO 9001 for the educational system of quality, sector EA 37 Nr. SQ164098, and releases certificates recognized at international level.