MA in
Master of Arts in Contemporary Fashion Design
IFA Paris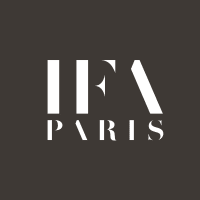 Scholarships
Explore scholarship opportunities to help fund your studies
Introduction
IFA Paris Master Certified by FEDE (Fédération Européenne Des Écoles)
Duration: 15-month program in English
Campuses: Paris, Florence (Istituto Lorenzo de Medici)
Format: Paris/Florence/Paris
ECTS Credits: 120
Limited to: 25 students per class
"Develop your collection in our designer atelier"
Introduction
Young fashion designers have become the key element in reshaping today's fashion panorama. From the appointment of JW Anderson as Creative Director to Loewe to the acquisition of stakes of Christopher Kane by Kering Group, all events seem to indicate that now more than ever fashion creation remains essential for the activities of large luxury brands and mass-market brands.
Despite an apparent return to pure and fresh creativity, the components of fashion design related jobs have dramatically changed. Imagining garments in an intuitive way is only one aspect of a designer's responsibilities. A head designer or a creative director must not only anticipate social and aesthetic changes but also understand the strategic issues faced by brands in terms of positioning, market potential, and communication.
Our Master of Arts in Contemporary Fashion Design was specifically designed to address these changes and is aimed at Fashion Design graduates who want to go beyond product design and development.
The program has 3 main objectives:
Enriching our students' fashion and creative culture with modules specially designed for this course. For instance, our 'Fashion Cross Culture' module was developed with the Musée des Arts Décoratifs to provide a more sophisticated approach towards the analysis of cultural discrepancies and their effect on fashion. Another key module would be "Fashion Product Semiology". It uses semiology as a methodology to decode a garment and to decrypt its aesthetic aspect in order to better understand how it is perceived.
Developing student creativity with modules such as « Creative Process» that helps students become more aware of their own "creative logic" and increase their potential. The addition of practical workshops will provide students with a new approach to known production and designing techniques. For example, the "Pattern and Draping Development" module introduces new research methods based on experimentation and opens new perspectives for students when it comes to finding inspiration.
Helping our students understand how the fashion industries work and how brand strategies are crafted in a global context. Marketing, organizational issues, financial challenges as well as image and communication strategies will be discussed in a series of various modules.
The course ends with students developing their own collection project with the guidance of a tutor. This project includes creating a garment and/or an accessories collection. The process involves designing prototypes for 12 silhouettes as well as developing marketing and business plans. This collection is then examined by a jury of professionals and the best students receive the opportunity to show their work to fashion professionals at the IFA Graduate Show that takes place during The Haute Couture Fashion Week. Students are also tutored to take part in several international contests that represent a great platform for young fashion designers.
As with the other IFA Paris courses, the Master of Arts in Contemporary Fashion Design benefits greatly from its Paris location. With its rich cultural life, its two museums dedicated to fashion, its 6 annual fashion weeks, hundreds of showrooms and textile fairs, as well as the vicinity of small-scale crafts industries, the city of lights, remains the undisputed fashion capital of the world.
All our programs are articulated around the ECTS framework as defined by the Bologne convention. After completing their course, students receive a total of 120 ECTS that can easily be transferred if they decide to study further. This program also received the IDEL/IDEART accreditation and is certified as an "International Master."