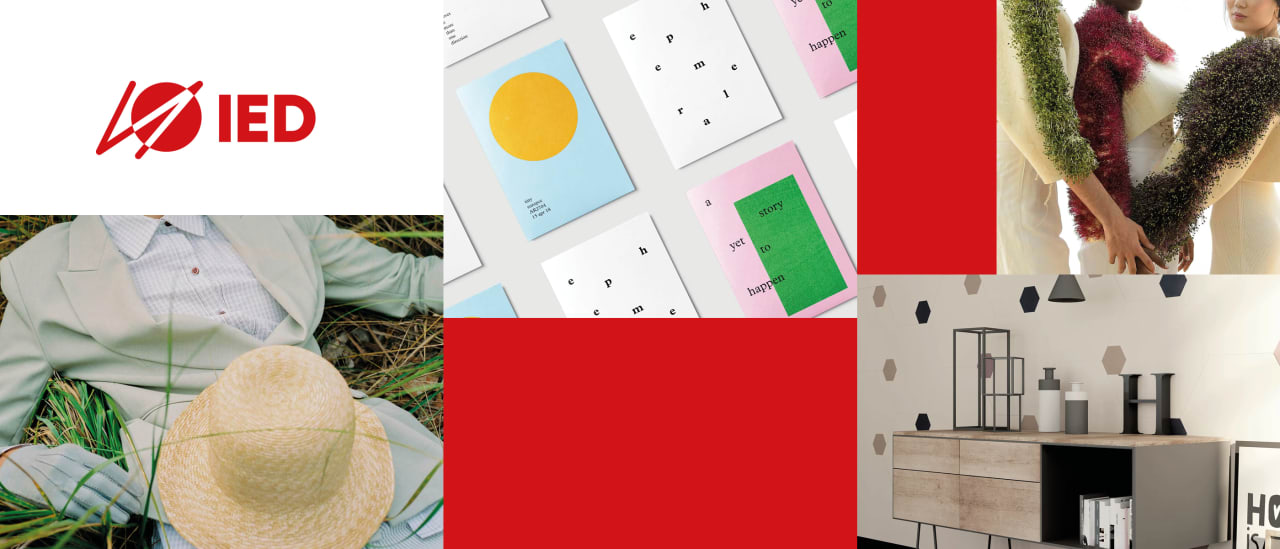 Master in Future Store Design
IED – Istituto Europeo di Design Florence
Key Information
---
Campus location
Florence, Italy
Application deadline
15 Sep 2024
Earliest start date
12 Nov 2024
* enrollment fee € 3.000 + course fee €21.000
Introduction
Embrace cross-cutting and innovative critical thinking, learn to manage a project from both strategic and technical perspectives, and engage in discussions with leading industry experts. Explore the exciting opportunities that the Master in Future Store Design offers you!
This Master has an ambitious mission: to prepare a new generation of designers increasingly focused on the future and the design challenges that arise from innovation and find fulfillment in an idea. In this study path, you will produce design concepts that align with market demands and the needs of brands and consumers.
In a rapidly changing environment, the course strives to impart the knowledge and skills essential for the effective design of retail spaces, acknowledging the profound transformations in this realm, particularly in the aftermath of the pandemic. The evolving interplay between the physical and digital domains is becoming ever more essential to our way of life. The traditional brick-and-mortar store now acts as the central hub for a hybrid experience, seamlessly blending online and offline elements through omnichannel services.

Acknowledging the impact of environmental factors, emotions, and behaviors, the course emphasizes the significance of a cohesive strategy that effortlessly transitions between online and physical spaces. When informed by a well-defined brand strategy, retail design has the power to move consumer emotions and behaviors.
Why choose it
The Master in Future Store Design is a response to the continuously evolving demands of the market, developed around the needs of those who have already charted a path and now aim to begin building their own career.
The course aims to prepare the students for the strategic design of new retail spaces, enabling them to integrate into professional studios dedicated to retail and beyond. This includes sectors such as interior design, event staging, commerce, business consulting firms, cultural institutions, and production and communication agencies.
Ideal Students
This Master's program is tailored for postgraduate students with proficiency in design and visual elements, along with creative and visual skills. A diploma or bachelor's degree in design, Industrial Design, Architecture, or Interior Design is a prerequisite. Prospective students should possess prior knowledge of Adobe Suite, 2D programs like Adobe Creative Suite, and 3D modeling programs such as Rhinoceros or V-ray for rendering.
Basic skills in conceptualizing, shaping, and creating an interior space are also required. Otherwise, applicants with a minimum of two years of equivalent professional experience in the course subject areas are encouraged to apply.
Curriculum
Methodology and structure
The Master focuses on the direct experience of design themes and techniques through dedicated teaching modules in various areas of intervention, striking a good balance between practical and design subjects.
Professors, all industry professionals, will use theoretical lessons, visits, conferences, talks, and case studies to capture the current situation, identify trends, and highlight major changes in the retail sector. Above all, they will provide students with tools to ensure their continuous capacity for updates.
During practical lessons and workshops, professors will employ the learning-by-doing method to foster constant discussions about tangible results, engaging in a learning process that involves not only cognition but also emotions.
This approach allows students to gain greater awareness of their design skills and their ability to find creative solutions to problems. Moreover, they will learn to apply the theories learned in class to real situations, thereby enhancing their understanding of the subject matter.
Course Contents
Design Methods
Marketing for retail
Sociology of Consumption and Markets
Retail techniques and innovation
Retail Design
Trend Lab
Case History
Visits
Final Project
Program Outcome
The legacy and tradition of a city like Florence, and Italian culture as a whole, contribute to providing an ideal context where business and a new renaissance of the fashion system can flourish and thrive. The creativity of international students and faculty from around the world is unleashed in this inspiring location.
Close partnerships with some of the most important and innovative fashion brands in Italy and from around the world will allow you to work on real-life projects and get in touch with many different companies and creative agencies.
IED Master courses are designed by considering both the market's evolutions and the required skills in order to train professionals who are ready to undertake relevant career paths. 87% of IED Master's students enter the job market one year after graduation, according to data collected in November 2021.