Master in
Masters - advanced interactive design: Web and digital publishing
Idep Barcelona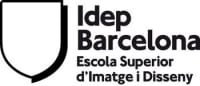 Scholarships
Explore scholarship opportunities to help fund your studies
Introduction
In the digital age, where almost all content is given to us through a screen, they have generated a multitude of graphics solutions among which websites have been until recently the most popular. But not only we consult web pages from your computer, but now we inform, relate and even read through apps and digital publications on tablets and smartphones.
This reality makes them no longer valid traditional print designers, who just moved from print solutions to digital, or computer, that program even though they know they do not know the visual reading resources and communication needed to develop a good product.
Therefore it is necessary that the designers are permeable to new information media, understanding the complexity of the process with a global perspective, facing the technological developments that pose from the real understanding of the possibilities they offer and adapting digital channels the print criteria to a new environment of digital communication, thereby opening more career opportunities and even the possibility of creating your own business or your own startup.
GOALS
With this master of professionalization is to equip students with the necessary skills to perform graphic design projects applied to digital media: from designing websites to apps or digital publications (DPS).
The curriculum provides students with a comprehensive overview of the digital and interactive design professional environment, focusing on the development of websites and webapps, Web 2.0 applications and new digital formats, and DPS Apps for iOS and Android. At the end you can design, configure, implement websites, Apps and DPS, produce mock-ups for customer operations and for delivery to production and possess basic knowledge of programming languages ​​suited to expand their creative possibilities in a web and digital environment. In addition it will be introduced in commercial business development options. At the end of the program each student will have material to develop a digital book that allows you to promote in the workplace and also will help you optimize your projects for submission to contests and competitions.
Addressed to
Graduates and graduates with experience in design and graphics software, creditable by academic curriculum and / or portfolio, to feel interest in digital design. Otherwise, you must take the Graduate / Basic Course in Graphic Design.
Access and Degree
Access university degree (BA, degree or graduate) and internal selection process. own master's degree awarded by the Universitat Abat Oliva CEU is obtained.
Curricular Itinerary
This Master is the result of combining the academic curricula of the graduate:
Digital and interactive design for Web
Apps Design and Digital Publications
Recommended equipment and materials for this program
Besides all the material provided by the school, and to get maximum use of the program, it is recommended that the student has the following equipment:
Laptop or desktop computer, preferably Mac.
Tablet and smartphone (preferably two, one with another iOS and Android).
Creative Software Suite, Sketch, Framer and Origami.
Existing personal domain.
Hosting service where you can accommodate their work.