MA in
Master of Arts in Global Trade Management - classic/cooperative
Hochschule Worms University of Applied Sciences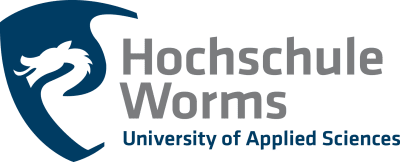 Key Information
---
Campus location
Worms, Germany
Application deadline
Request info
Earliest start date
Dec 2023
Introduction
The Master's degree program Global Trade Management (GTM M.A.) is a business administration degree program with a focus on international and especially foreign trade-related aspects.
The degree program qualifies graduates to take on challenging managerial roles both in Germany and abroad. It gives students a broad and integrated knowledge of business and foreign trade relations. Not only will students' basic knowledge of business administration be consolidated, but lectures will also cover current trends in business practice and teachers foster close partnerships with company representatives from the most diverse sectors for this purpose the latest knowledge covered in lessons centers around internationality and practical implementation.
Graduates are optimally prepared for a successful career in small and medium-sized enterprises as well as in international companies, associations, and organizations through their studies in combination with business theory and practical orientation, the internship, and the preparation of a thesis.
Lectures will be taught entirely in English. In addition, students will optimize their intercultural skills thanks to the internationality and heterogeneity of the course participants.
Career Opportunities
The global world economy opens up a wide range of perspectives for companies. It is essential to use the many strategic opportunities of international trade for your own company development, but also to know and include the complex and dynamic framework conditions, especially the restrictions of foreign trade. The Global Trade Management course opens up many career opportunities for you. The wide range of courses is ideal for teaching you general skills so that you can get an attractive trainee position after your studies, or to facilitate direct entry into the corporate world by combining different subject combinations.
You are a research analyst in a consulting firm and
can understand, process, and communicate current and future industry developments,
create interdisciplinary, especially economic country analyses,
develop options for the design of entrepreneurial activities for your customers.
As a Country or Region Manager in a multinational company
you are responsible for maintaining and expanding existing customer relationships,
open up further business and customer potential,
then evaluate investment decisions and
work within the company as an interface with all relevant departments.
As procurement manager
you are responsible for the purchasing departments at the national and international levels,
can implement savings potential in cooperation with your colleagues in logistics,
continuously identify new suppliers and conclude strategic supply contracts,
you can flexibly find suitable solutions in the event of delivery problems.
Curriculum
Practical Course: at least 20 weeks (study period 3 semesters without placement semester)
The Global Trade Management (M.A.) program can be studied in two different study variants. Based on the admission requirements, it will be decided whether an internship semester will be integrated for the course of study of 4 semesters or the possibility of a shortened course of study of 3 semesters.
On successful completion of the program, students will receive a Master's degree in
3 semesters with 90 credit points or
4 semesters with 120 credit points.
The degree program is divided into the following sections:
1 ǀ Semester 1: The core elements of global trade
The first semester focuses on the key components of global trade, with the modules of "Strategies of Internationalisation", "Foreign Trade Operations" and "International Economics" giving students the opportunity to further develop their expertise based on the Bachelor's degree for a career in international companies. Students develop a comprehensive understanding of the interplay between micro and macroeconomic corporate environments and strategic courses of action. Through the Foreign Trade Operations module, students are put in a position to successfully shape strategic and operational decisions in terms of foreign trade as well.
The "Business Psychology" and "Leadership and Intercultural Management" modules deal with the managerial skills required to take on a future position in leadership. It teaches students the skills to combine their theoretical management know-how with actual practice successfully. The "Project and Change Management" module demands students to practice cooperation in working on projects with potential conflicts within international teams.
2 ǀ Semester 2: Advanced business and global trade skills
With the modules "E-Commerce" and "Global Market Research and Data Analytics", students expand their previously acquired knowledge with further professionally required digital and data analytical skills that are needed in the context of global trade activities.
In addition, three compulsory elective modules need to be chosen, which on the one hand represent a modern foreign trade and business management focus. On the other hand, they reflect the relevant activities of the value-added process of an international company. Such kind of specialization appears to be meaningful and necessary especially in terms of career field-related aspects since the more qualified graduates are thus awarded a clear qualification profile.
The compulsory elective modules include:
Intellectual Property Rights
Advanced Int. Controlling
Advanced Corporate Finance
Global Careers, Employee Motivation & Organization Design
Strategic Marketing & Relationship Marketing
International Supply Chain Management
International Entrepreneurship
The compulsory elective modules, without exception, all have an international focus and, thanks to their small group sizes, permit very practice-oriented teaching. Project work, workshops, or excursions to internationally operating companies and/or organizations increasingly take place.
In the end, the module "Foreign Trade Consulting" takes up current topics of international business administration and foreign trade, which will be realized from a practical business perspective in a short-term intensive format.
3 ǀ Semester 3: Placement semester
The third semester is designed as an internship semester. It comprises a continuous period of at least 20 weeks and must be completed in a company in Germany or abroad. The goal is to apply the acquired specialized business knowledge and skills and entrepreneurial competencies in practice and to implement them in a professional way.
In line with the admission requirements, it may be possible to shorten the regular duration of study from four to three semesters. If no practical semester is completed, the standard period of study is 3 semesters only.
It is recommended to complete an internship semester as this is where the knowledge gained can be deepened and important contacts for a further career can be made. The duration of 20 weeks ensures a comprehensive insight into the company and the work areas.
4 ǀ Semester 4 (3): Master's Thesis
The last semester is reserved for writing the Master's Thesis in the form of a research topic related to a selected area. The Master's thesis should preferably be written in a company, whereby the students apply their expertise in a company. Finally, the writing of the Master's thesis enables students to apply the knowledge and skills they have acquired during their studies to real-life corporate problems within a specified period of time (5 months).