MSc in
MSc Maritime Logistics and Business
Heriot-Watt University Dubai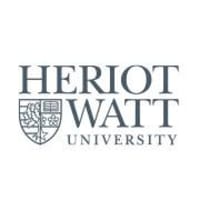 Introduction
The MSc in Maritime Logistics and Business is in collaboration with Piri Reis University (PRU) in Istanbul, Turkey, a specialist Maritime University. Delivered by the Edinburgh Business School, this MSc offers students a unique insight into the growing and increasingly profitable Maritime Logistics market. Providing students with first-hand knowledge and understanding of the internationally growing maritime industry.
Due to the ever-expanding employability market within the industry, this degree will focus on not only the theoretical but the practical and professional skills required for future employment. During Semester 1 the students will be based in Edinburgh Business School's Edinburgh or Dubai campuses and will study fundamental logistics courses. In Semester 2 they will be based on PRUs Istanbul campus where they will study maritime business and logistics courses. During Semester 3 students will be based in Istanbul and undertake a 120 credit industry focused dissertation (MSc thesis). Following the 16-month programme students will be awarded an MSc in Maritime Logistics and Business from Heriot-Watt University, and MSc in Maritime Business and Economics from Piri Reis University.
This programme provides students with an exceptional opportunity to study with a world leading Maritime University, Piri Reis. Led by a specialist academic team and world-class facilities, including a ship simulator and two training ships, students will be given unparalleled insight and education prior to their industry placement.
Curriculum
Students will study eight taught courses plus a dissertation. The courses consist of seven mandatory courses which focus on general logistics and maritime logistics and one optional course which focuses on general maritime business.
Semester 1
During Semester one students will be based at Dubai campus studying general logistics and business with the following mandatory courses.
Mandatory courses
Freight Transport and Warehouse Management
Strategies for Managing Supply Chain
Operations Management
Business Analytics
Semester 2
Students will be based at Piri Reis University in Istanbul, focusing on maritime logistics and economics, and will undertake the following mandatory and optional courses.
Mandatory courses:
Advanced topics in Maritime Management
Cost Analysis in Maritime Logistics
Maritime Economics
Optional courses:
Maritime Markets
Maritime Policy
Legal Issues in Maritime Business
Semester 3
During the third semester students will study in Istanbul and undertake an industry focused research dissertation, utilising the strong Maritime sector connects offered by Piri Reis. Using the knowledge gained throughout the programme, it is expected that MSc dissertations will focus largely on key industry issues.
Rankings
Heriot-Watt is valued for excellence in teaching and research. We are ranked 35th in the UK and 8th in Scotland for Overall Satisfaction (2019 UK National Student Survey) and in the top 10 in the UK and first in Scotland for research impact (REF 2014). We aim to find radical innovations and solutions to real-world challenges for the benefit of society.
Forbes Middle East Higher Education Awards 2019
Heriot-Watt's Dubai campus was crowned 'Best University' at the first ever Forbes Middle East Higher Education Awards in April 2019.
5 star HEC Rating 2020
Heriot-Watt University's Dubai Campus was awarded a five-star rating by the Knowledge and Human Development Authority (KHDA) for the second year running.