MSc in
MSc in Renewable Energy Engineering
Heriot-Watt University Dubai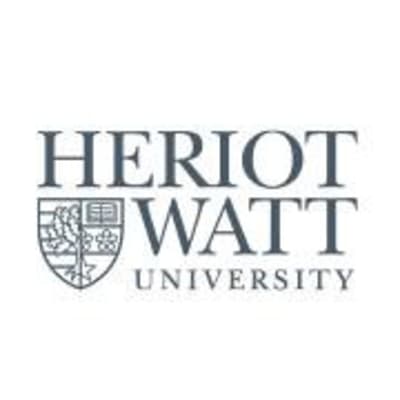 Key Information
---
Campus location
Academic City, United Arab Emirates
Tuition fees
AED 85,050 / per year **
Application deadline
Request info *
Earliest start date
Request info
* rolling admission
** all tuition fees inclusive of VAT
Introduction
Overview
This programme gives an overview of the provision and use of energy in the world today but allows the student to specialise in the rapidly expanding area of renewable energy engineering. The programme is aimed at students wishing to develop a critical understanding of the significant changes afoot in the energy sector due to the development and integration of wind, marine, biomass and solar technologies.
Professional recognition
Graduates of the Master's programme meet the academic requirements for membership of the Energy Institute.
Curriculum
Course content
A broad range of Energy disciplines is reflected in this degree, which covers Energy Resources, Energy Efficiency, Environmental Legislation and Environmental Impact Assessment. The programme structure is outlined below.
Semester 1
Mandatory
Foundations of Energy
This course is designed to give students an overview of all aspects of energy, from the resources and their extraction to energy use, as well as energy within the environmental, social and economic context.
Renewable Energy Technologies
This course provides an introduction to the various technologies which are available to utilise renewable energy resources and to convert them into a form which is useful in a modern community. It gives the student the knowledge to calculate the availability of such resources and evaluate their potential.
Economics of Renewable Energy
This course covers pricing mechanisms applied to energy, the economics of extracting energy and the cost-efficiency of renewable technologies. It also examines economic instruments for the environment, such as pollution taxes, tradable pollution permits, environmental valuation. and economic incentives.
Optional (choose one)
Heat Transfer and Heat Exchangers
Transfer of heat is fundamental to almost all energy conversion processes, this course looks at the mechanisms of heat transfer, how to evaluate the relationships between heat transfer, temperature and geometry and an introduction to the design of heat transfer equipment.
Electrical Power Systems
Semester 2
Mandatory
Advanced Renewable Energy Engineering
This course is designed to equip students with the knowledge and skills required to design a renewable energy system convey this knowledge via a design-based approach, where students will work on developing an on-paper design for an on- or off-grid renewable energy system throughout the term, supported by lectures covering all aspects of the design.
Critical Analysis and Research Preparation
Prior to undertaking the dissertation students learn the fundamentals of undertaking a research project and lay the groundwork for their dissertation.
Environmental Impact Assessment
All developments have an impact on the environment, and the conventional and renewable energy plant is no exception. This course examines the principles and legal requirements for assessing the environmental impact a development will have.
Demand Management & Energy Storage
Energy supply grids are traditionally designed to meet the demands of all consumers, this requires overcapacity and often the use of inefficient generators, the introduction of novel and often small scale and intermittent energy sources exacerbates the difficulty. In this course methods of managing demand to avoid some of the problems and storing energy to meet peaks in demand, or make up for the intermittent supply, are investigated.
Summer Session
Mandatory
Masters Dissertation (Masters students only)
A wide range of project options is available, some are suggested by the staff, alternatively, students may suggest their own project for the dissertation and agree on this with a supervisor and the Programme Director. Students are encouraged to carry out projects within the industry.
Program Outcome
The programme will provide graduates of a calibre capable of developing and implementing creative solutions to the problems encountered in renewable energy capture, conversion, storage and management.
Heriot-Watt recognises that learning needs to be flexible and this programme allows experienced and recent graduates to tailor the programme content and structure to their specific needs. The University uses a virtual learning environment (VLE) called Vision, which can be accessed via the Internet.
Students will study courses and submit assignments at their own pace through Vision as well as attend evening and weekend lectures and tutorials. This balances private study with attendance at the University, allowing students to work towards a recognised degree alongside their professional career.
Career Opportunities
Many of the students on this programme are in employment and can enhance their career prospects with their current employer by gaining the MSc in Renewable Energy Engineering, both by virtue of the qualification and because they are able to contribute more by applying the knowledge and skills they acquire. This programme also equips graduates from other areas to move into employment in this exciting field as the renewable energy sector continues to grow in importance.