MSc in
MSc Equine Science
Hartpury University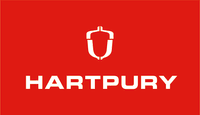 Introduction
Apply theory to practice on a campus equipped with world-class equestrian facilities, including competition arenas, equine therapy and rider performance centres, as well as over 200 horses and riders of all levels.
This MSc Equine Science degree provides the ideal opportunity for you to advance your existing expertise within the field of applied equestrian science.
You'll build on previous knowledge and skills, studying a diverse range of industry-informed modules that have been designed to give you a specialist understanding of the interaction of science with real-world equine practice.
Key to the course is developing your understanding of new technology in the field, with opportunities to utilise our state-of-the-art equipment, including thermography, gait analysis and electromyography. Data collection and measurement through your modules and thesis will enable you to uncover new knowledge in line with your own interests and industry needs.
You'll be encouraged to attend and present at industry conferences to develop your academic and industry networks, including at our own annual Alltech-Hartpury Student Research Conference.
What you'll study
The full master's degree covers a core range of applied biological science-based topics. Subject areas include pathologies that impact performance management, research-informed practice within clinical rehabilitation, and the impact of management on equine cognition and behaviour.
Whilst the majority of the course is composed of compulsory modules, which will support you to develop core foundations of equestrian science, many allow you to tailor your projects to your specific areas of interest or career goals.
The dissertation exemplifies this, as you're able to design, undertake and report on an independent piece of research, in line with your interests or goals, with support from specialist staff.
Regardless of your choice of modules, the course will increase your understanding of the way science can maximise performance, extend career length or aid performance horse selection, with a core goal being to optimise the horse's welfare.
Your career
Industry opportunities on this course largely come from our own businesses on campus, as well as the networking facilitated through guest lecturers and field trips.
On-campus opportunities
Our commercial equine therapy and performance centres offer opportunities for students to gain industry experience to support their careers. With teams made up of expert personnel alongside volunteers, you could have the opportunity to get hands-on with clinical cases and to network with the range of allied professionals involved in the rehabilitation and management of the horses, including veterinarians, farriers, nutritionists and more.
Furthermore, opportunities exist to gain valuable industry experience by volunteering at the national and international level events hosted by our Equine Centre. These include the Five Star Hartpury Horse Trials and the Hartpury International Festival of Dressage.
Graduate destinations
Whether you have already defined your career goals or you're keen to explore your options, these programmes provide opportunities to develop both the specialist and transferable skills needed for a range of graduate careers. Our teaching staff, professionals on campus and careers team are available to provide expert advice and guidance, as required.
Recent graduate destinations have included:
Animal Health Technician, Equine Hospital
Research Ethics Officer, University Hospital
Nutritional Advisor, Saracen Horse Feeds
Marketing Executive, Animal feed manufacturer
University lecturer
Equine Events Coordinator, Hartpury Equestrian