Master in
Master Degree in Computer Software and Theory
Harbin Engineering University (HEU)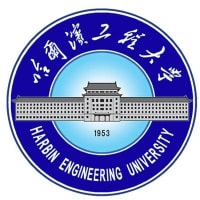 Scholarships
Explore scholarship opportunities to help fund your studies
Introduction
Master in Computer Software and Theory
The specialty of "Computer Application Technology" of School of Computer and Technology, Harbin Engineering University was qualified for granting master's degree in 1983 and qualified for granting doctor's degree in 1998.Now in this specialty, there are 22 professors, 34 associate professors; there are more than 400 graduates for master's degree and more than 100 graduates for doctor's degree in this university; there are more than 700 postgraduates graduated and gained master's degree and 19 postgraduates graduated and gained doctor's degree.

The main research fields include computer network technology, intelligent Control & Intelligent Robots, Computer-Aided Engineering & CIMS, Database and Information Systems, Artificial Intelligence & Knowledge Engineering, Computer network and Application, Network & Information Security. More than 10 projects funded by the state and the province are studying now, while a lot of applications for companies have been developed.

The objectives of the specialty are to train advanced professionals who could have a solid background in the fundamental theories of the field of computer science and systemic professional knowledge have the ability to engage in the studies concerning computer network technology, intelligent technology, database technology, information security technology, etc. Graduates should be familiar with modern computer software& hardware platforms and tools, have the skilled ability to use computer, have the ability to carry out scientific research or be responsible for professional technical works independently, can apply computer technology to solve a varied kinds of research/application problems through intersecting with other studies, have the scientific attitude and working style of preciseness and factualism, can master a kind of foreign language fluently, could be occupied in the fields of research, engineering project development and education in the scientific research institutes, factories, companies, and universities.
Master in Computer Software and Theory Research Fields
Intelligent Control & Intelligent Robots
Computer-Aided Engineering & CIMS
Database and Information Systems
Artificial Intelligence & Knowledge Engineering
Computer Networks and Applications
Network & Information Security


Curriculum
Degree Courses
Chinese
General Survey of China
Stochastic Processes
Computer Networks
Required Courses
Professional Literature Reading
Computer Graphics
Modern Database Systems
Computer Communication
Information Security Techniques
Optional Courses
Object-Oriented Programming
Artificial Neural Networks
Intelligent Robots and Systems
Software Architecture