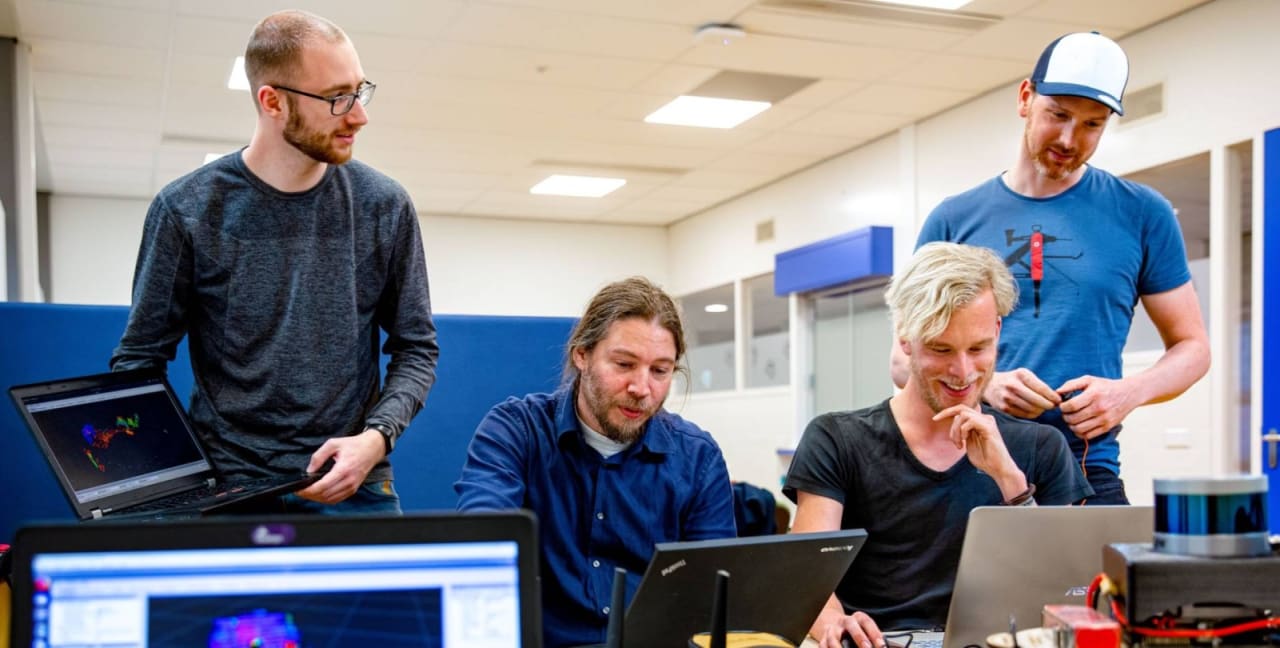 Master in
Master of Science in Engineering Systems: Master of Automotive Systems
HAN University of Applied Sciences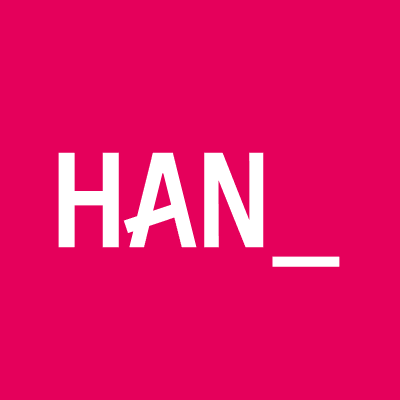 Key Information
---
Campus location
Arnhem, Netherlands
Application deadline
Request info *
Earliest start date
Request info
* For EU/EEA students the deadline is 15 August, for Non-EU/EEA students the deadline is 1 June
** €2,168 per one academic year (EU students). €8,798 per one academic year (non-EU students).
Introduction
Master of Automotive Systems
Although mobility is crucial to the global economy, it has also contributed to rising CO2 emissions. We need creative solutions that combine mobility requirements with sustainable, social and technical developments. Finding these solutions requires highly-trained and innovative professionals. Study Automotive Systems at HAN University of Applied Sciences and become an authority on cleaner, safer and smarter vehicles.
Location: Arnhem
Duration: 1.5 years (full-time)
Degree: Master of Science
Course start: September
Curriculum
Theory and practice
At HAN University of Applied Sciences, theory and practice are seamlessly integrated. During the Masters in Automotive Systems, you put theory into practice during the 'minor projects' and during applied research for your Master's thesis. Research is geared towards solving an actual issue from industry. So knowledge and techniques from fundamental research are applied in an industrial environment and implemented in automotive systems and vehicles. This collaborative approach strengthens ties with industry and stimulates the exchange of knowledge. As a result, professional practice is constantly renewed and you benefit from a Masters degree that perfectly matches industry needs.
Research
Students and lecturers of the Master in Automotive Systems participate in applied research projects for HAN Automotive Research Group. These projects are motivated by developments in the automotive industry, such as electrification of the powertrain, a growing trend introduced by the Toyota Prius in 1997 and which has gained momentum and interest ever since. The research group has collaborated with various companies on research in this area, including the building and testing of prototype vehicles and test rigs. Another important development is smart mobility. Over 80% of all accidents are caused by human error. By making vehicles smarter, accidents can be avoided, for example through active control concepts and advanced driver support. As a Masters student, you get to work on these kinds of innovative research projects in collaboration with companies like Ford Research and DAF Trucks.
Practice-based modules
In the 1st year of the Masters in Automotive Systems, you follow practice-based modules. First, you delve into the theory of the relevant module and then put it into practice during the 'minor projects', in which you work in small groups of students.
1st semester
In the Systems Modelling module, you learn how to create a white box model of a real-world process using the 4+1 step approach. In the Applied Control module, you learn how to create analog and digital feedback controllers using techniques as phase and gain margin as well as root locus. In addition, you follow courses that help you develop the skills you need to be able to work in a project team and to conduct research, such as communication skills and research skills.
2nd semester
In the 2nd semester, you choose two of the modules listed below. Each module provides you with the necessary theoretical knowledge to complete the 'minor projects', where you work on a practical issue related to the topic.
• Innovation in Powertrains
Analysis of innovative powertrains concerning emissions, performance, fuel consumption and other relevant aspects.
• Intelligent Mobility
Tracking control and automated vehicle guidance.
• Vehicle Dynamics & Control
Dynamics of tires, passenger cars, articulated vehicles, motorcycles, racing and driver-vehicle interaction. Includes advanced vehicle control modeling/simulation practice.
Masters thesis
In the 3rd semester, you complete an in-company or on-campus project in the field of automotive systems. This project is motivated by a real-life problem, supplied by an automotive company. It requires an understanding and active analysis of distinctive disciplines, culminating in a solution presented in the Master's thesis and defended during a presentation before a project committee. On-campus projects are carried out within the HAN Automotive Research Group, where students, professors, and staff researchers carry out applied research with and for the professional field.
The in-company project involves a research/ development assignment that contributes to a specific component, module or vehicle process at an automotive supplier or Original Equipment Manufacturer (OEM), either within the Netherlands or abroad. Students have previously carried out their Masters' theses at companies like DAF, Ford, Benteler and Apollo Vredestein.
International setting
The program has a strong international focus and directly reflects major international trends in the field, giving you an edge in the international automotive business. Moreover, you are part of an international classroom, which gives you the opportunity to study and work together with students from all over the world. This allows you to learn and understand different cultures and opens up the possibilities of global relations for personal or career purposes.
Funded by Dutch government
The Dutch government recently granted funding for this program on account of its uniqueness and high quality. As an EU/EEA student, you can, therefore, benefit from lower tuition fees.
Study load per week
Contact hours: 16-20
Study hours: 25
Graduation percentage
80% of students graduate within 2 years.
Employability
80% of all graduates find a job within 12 months.
Course overview
1st semester
Applied Physics
Introduction to Modelling
Practice Modelling and Simulation
System Identification
Minor Project: Modelling Systems
Feedback Control
Apply Controller Strategy
Controller Implementation
Optimal Control
Minor Project: Applied Control
2nd semester
Choice of two of the following modules, which each includes a Minor Project:
Innovation in Powertrains
Intelligent Mobility
Vehicle Dynamics & Control
3rd semester
Program Outcome
The profession in a nutshell
As an automotive engineer, you are involved in the design, development, production, and evaluation of vehicle systems and components. With the further qualification of a Masters degree, you also possess valuable skills in applied research, communication, and management. This enables you to lead projects while balancing engineering, economical and commercial interests. Moreover, you have the technical expertise to evaluate and realize underlying control strategies and embedded electronic systems. The combination of these skills makes you highly employable in this industry.
Ideal Students
A good match?
Are you passionate about automotive engineering?
Do you want to broaden your career opportunities?
Would you like to be the linking pin between different disciplines and management?
Do you want to develop your leadership qualities?
Are you keen to further develop your skills in intercultural teamwork?
Are you analytical and do you enjoy doing applied research?
Is your answer to most questions YES? Then this study program would be a good match for you.
Career Opportunities
As a graduate of the Masters in Automotive Systems, you can apply for professional engineering positions at internationally operating automotive companies and suppliers. In the border region between the Netherlands and Germany, for example, there are excellent career opportunities for automotive engineers. Moreover, with a Master's degree, you show you have the skills to manage projects and conduct applied research, skills that are in high demand in this industry.
Our graduates get jobs as:
Vehicle Application Engineer
Product Engineer
Calibration Engineer
Advanced Research Engineer
System/CAE Engineer