Master in
Master in Molecular Life Sciences
HAN University of Applied Sciences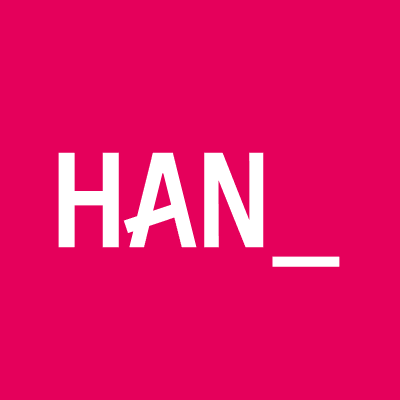 Key Information
---
Tuition fees
EUR 2,168 / per year *
Application deadline
Request info
Earliest start date
Request info
* EU/EEA student: €2,168, non-EU student: €8,798
Introduction
Master in Molecular Life Sciences
The molecular life sciences program enriches your knowledge. In molecular biology, cell biology, biochemistry, biotechnology, statistics, bioinformatics and immunology. At the same time, you learn how to effectively manage projects. What kind of projects? Developing vaccines, medicines and diagnostic tests to name a few. You also learn the ins and outs of quality control, regulations and patents.
Location: Nijmegen
Duration: 2 years
Degree: Master of Science
Course start: September
What can you do with this Master of Science?
This master of science gives you the skills to design and manage projects. In different areas of biotechnology. You can work for companies in the pharmaceutical industry, personal health care or the food and feed industry. Or you can pursue your career at a university, hospital or private research institute.
Curriculum
Theory and practice
One of the hallmarks of education at HAN is the seamless integration of theory and practice. During this course theory and practice go hand in hand. Both in class and at your workplace, you continually work on projects that contribute to the actual development of bioscience products. For example, the discovery of new targets or drugs, the optimisation of protein production and purification, or the development and validation of diagnostic tests.
After studying the literature, you design strategies and experiments, write complete project proposals, analyze data, give scientific presentations and write project reports. To help you reflect on your development in these areas, you have your own personal coach, who also stays in close contact with you during your internship.
Research
The Master in Molecular Life Sciences is connected to HAN BioCentre, where students and staff conduct multidisciplinary research on actual issues from the professional field of biodiscovery. One such issue is finding alternatives to animal testing. HAN BioCentre is collaborating with the University of Oxford and other Dutch universities on the C. elegans screening system. C. elegans, a nematode, is genetically similar to humans, which means it serves as an ideal model for processes occurring in humans. Smart screening applications using this organism are therefore being developed as a viable alternative to animal testing. Another promising area within the field of biodiscovery is the microbial production of oil as an alternative to petroleum. HAN BioCentre is researching the use of microorganisms such as yeasts as promising sources of oil.
Practice-based modules
This professional Master's course is geared to the needs of companies and research organizations active in the Bioscience sector. It consists of seven modules in which you learn to plan and execute projects in various phases of applied research and product development. Modules 1-4 cover the range of contexts that are important in the different areas of applied research and product development in the Bioscience sector. Modules 5-7 are conducted as an internship. Because your lecturers are actively involved in professional practice, they are abreast of all the latest developments in the field. As a result, they can effectively support you throughout your studies, especially during your internship.
Internship
Modules 5-7 are conducted as an internship, where you develop your skills in research and project management at a company. You do this by creating professional research products, for example, a scientific report or an experimental design. On the project management side, you write up a project proposal for the internship company and develop your personal effectiveness by analyzing your network and learning about situational leadership, for example. Students have previously carried out their internships at companies like MSD and NTRC or at the HAN BioCentre.
Master's thesis
In the final module, you demonstrate your knowledge and skills in the form of a Master's thesis. This involves carrying out a project in applied research or product development for your internship company. You begin by writing a product plan and ensure that it is executed. Next, you report on the results and reflect on the project execution. Finally, you defend your thesis in front of a board of examiners. Examples of past projects include developing diagnostic or prognostic tests, drug research, developing laboratory kits and protein production.
International setting
The course has a strong international focus. Firstly, you study and work on projects with students from a range of different countries, allowing you to learn about intercultural teamwork. Secondly, you complete your internship at an internationally oriented company, giving you first-hand experience of working in an international setting. And finally, HAN collaborates with the University of Florida (UF), allowing you to complete parts of their online Master's course in Pharmaceutical Chemistry. This provides you with intercultural competencies that are in high demand in the industry.
Study load per week
Contact hours: 8
Workplace learning: 24
Study hours: 8
Graduation percentage
90% of all students graduate within 2,5 years
Course overview
Module 1: Fundamentals
Molecular Biology
Cell Biology
Biochemistry
Gene Technology
Statistics
Using Databases
Reading Scientific Articles
Module 2: Drug Development
Molecular Aspects of Cancer Development
Various Targets and Drugs
Assay Development
Pharmacology
Toxicology
Statistics
Bio-informatics
Drug Registration
Structure Elucidation Analysis
Module 3: Production of Biomolecules
Production Strains
Fermentation Technology
Downstream Processing (DSP)
Bio-analysis Methods
Metabolic Engineering
Gene Annotation
Good Manufacturing Practice (GMP)
Module 4: Vaccines and Diagnostics
Immunology
Infectious Diseases
Vaccine Development
Diagnostic Testing
Validation
Statistics
Module 5: Research and Product Development Skills
Research Skills
Scientific Writing and Presenting
Experimental Design
Quality Assurance and Control
Business Development
Module 6: Project Management
Professional Conduct
Interpersonal Effectiveness
Project Planning and Control
Professional Identity
Module 7: Master's Thesis
Ideal Students
A good match?
Do you have a Bachelors degree in molecular life sciences, biotechnology or something similar?
Are you looking for more knowledge, skills, and responsibility?
Are you interested in both the science and project management aspects of bioscience projects?
Would you like to translate fundamental knowledge into practical applications, such as drugs or diagnostics?
Is your answer to most questions YES? Then this study program would be a good match for you.
Career Opportunities
With this Master's degree, you can work in different areas of the Bioscience sector, such as pharmaceuticals, personal health care, diagnostics and the food and feed industry. Our graduates also work in universities, hospitals, and private research institutes. A professional Master's degree gives you the opportunity to apply for jobs with more responsibility and opens doors to new challenges.
Our graduates get jobs as:
Project Leader
Lab Manager
Researcher
If this Master's course has motivated you to delve even deeper into applied research, you can always follow in the footsteps of many past graduates and further your career with a Ph.D.