MA in
MA in New Media Photojournalism
The George Washington University - Columbian College of Arts & Sciences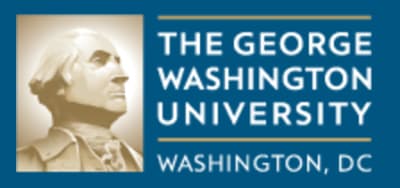 Key Information
---
Campus location
Washington, USA
Tuition fees
USD 1,780 / per credit
Application deadline
Request info
Earliest start date
Aug 2023
Scholarships
Explore scholarship opportunities to help fund your studies
Introduction
Lead the next generation of photojournalists with innovative storytelling
The New Media Photojournalism program at the Corcoran School is the first of its kind, created to help visual journalists study and address their ever-changing field. Underscoring strong storytelling skills and fluency in multimedia platforms, the MA in New Media Photojournalism incorporates writing, photography, audio, video, and web design in its curriculum to prepare students to work as freelancers, visual reporters, editors, and producers. The program emphasizes the individual as a visual reporter and advocates experimentation with innovative methods of storytelling, documentation, and editing. Students are encouraged to explore the latest digital practices in conjunction with the enduring fundamentals of visual reporting, editing, and ethics.
Through intensive faculty mentoring alongside a broad and flexible program of study supplemented by internship opportunities, students choose and develop their professional paths. New Media Photojournalism students benefit from the program's proximity to The Washington Post, National Public Radio, National Geographic and Discovery Communications, and countless other newspapers, magazines, trade journals, and major media outlets.
The Corcoran New Media Photojournalism program provides students with the skills to lead a new generation of photojournalists as the field continues to change with advancing technology. Graduates are prepared to take on and excel in careers in a wide range of visual media including photography, picture and video editing, documentary production, and multimedia management. If you're ready and interested in a fast-moving, dynamic industry, our program will help you get there.
Members of the GW Community Awarded Pulitzer Prizes
Alumni and faculty from the Corcoran School of the Arts and Design won Pulitzer Prizes for their accounts of the assault on Washington on January 6, 2021. Many worked as video journalists and photographers for the Washington Post and Getty that day.
Curriculum
What You'll Study
The MA in New Media Photojournalism program is a 36-credit program that may be completed at a full-time pace in two years or part-time in up to four years.
The first semester of the program is structured as a four-course immersion experience to establish a deep understanding of the journalism and photojournalism processes and best practices. You're encouraged to develop your visual reporting voice and to work on subjects about which you are passionate. During the Spring semester the curriculum opens up and you are able to select electives that enable you to explore areas of interest and expand on specific skills you seek. At the end of the first year, you'll begin the proposal process for a thesis project to be completed in the second year. During the second year, the course load drops to three classes per semester as you work on your thesis.
Course Requirements
The following requirements must be fulfilled:
The general requirements stated under Columbian College of Arts and Sciences, Graduate Programs.
36 credits in required courses.
Required
First year, fall semester
CPJ 6050Advanced Multimedia Lab I
CPJ 6100Research, Reporting, and Writing: Contemporary Journalism Practice
CPJ 6110Story and Narrative in Photojournalism
First year, spring semester
CPJ 6020 Topics in Photo Editing Studio Seminar

or CPJ 6225 Making Meaning Through the Photography Book

CPJ 6260Professional Practices for Photojournalism
CPJ 6060Advanced Multimedia Lab II: Editing and Production
Capstone year, fall semester
CPJ 6500New Media Photojournalism Capstone Production Workshop
CPJ 6540Project-Driven Website Design
CPJ 6550New Media Photojournalism Capstone Research and Reporting
Capstone year, spring semester
CPJ 6501New Media Photojournalism Capstone Post-Production Workshop
CPJ 6570Nuancing the Story: Advanced Video Post-Production *
CPJ 6640Advanced Studio and Location Lighting *
*Or an approved elective based on the portfolio.
Career Opportunities
Where You'll Go
While pursuing the MA in New Media Photojournalism, you'll make career connections in a way that best fits you and your lifestyle. Many students opt for internships for credit, while others complete them without credit. Many students take on work as freelance image-makers or hold part-time media positions while in school.
We also place importance on having working professionals in the classroom as faculty, visiting artists, mentors, and collaborators and find opportunities for students to work on other Corcoran community engagement projects.
Recent Internships
The Washington Post Online
Discovery Communications
The Baltimore Sun
Good Fight Media
Greenpeace
Hand Print Studio
National Geographic Books
National Press Foundation
Metro Collective
The ARC
USA Today
National Public Radio - News Desk
National Public Radio - Tiny Desk Concerts
Population Services International
Smithsonian Institute
Networks
Our program has ties to many professional organizations, through internships and fieldwork and through continuing relationships with alumni. This network of skilled media professionals is an invaluable resource for students and graduates seeking to deepen their knowledge and advance their careers.
National Press Photographers Association
White House News Photographers Association
Women Photojournalists of Washington
American Society of Media Photographers
Pictures of the Year International
World Press Photo
Committee to Protect Journalists
Society of Newspaper Designers