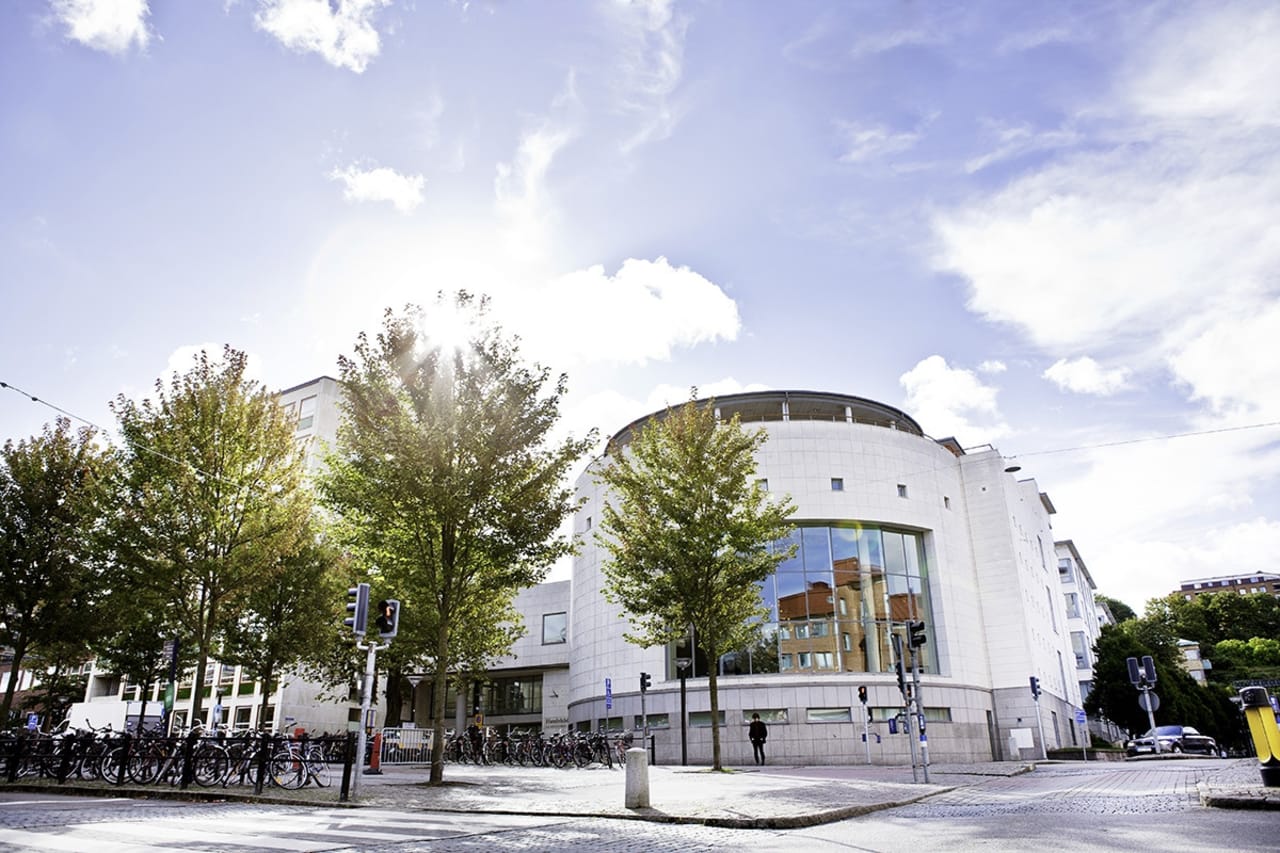 Master of Science in Management
School of Business, Economics and Law at the University of Gothenburg

Key Information
---
Campus location
Gothenburg, Sweden
Tuition fees
SEK 170,000 / per year *
Application deadline
Request info
Earliest start date
Sep 2023
* No fees are charged for EU/EEA citizens, Swedish residence permit holders and exchange students
Scholarships
Explore scholarship opportunities to help fund your studies
Introduction
The master's programme in Management provides an intellectually challenging environment with a wide range of courses combining theoretical studies with practical realities. As a student of the programme, you will discuss complex management and strategic problems, reflect on your own role as a leader, and think about how corporate strategies impact sustainable development. This open and diverse programme allows you the flexibility to tailor your education to your own interests, including the chance to study abroad during one semester.
Globalization, digitalization, and increasing uncertainty create an ever-higher demand for effective and responsible leaders. Growing environmental concerns add another element by highlighting the need for competence in sustainability issues. Our programme offers you the opportunity to explore and develop your role as a leader, preparing you for strategic work in your chosen career path.
Preparing you for leadership and strategy work
The programme prepares you for a leadership role and strategic work in corporations and organizations operating under uncertainty and dealing with complexity. Upon completion of the programme, you will be able to deal with complex management problems and understand the conditions of management in your specific field of expertise. You will develop as a leader and gain an understanding of the role you can play in positive societal development.
Up-to-date courses based on current research
Our teachers are actively engaged within and outside the university, ensuring that our programme corresponds to state-of-the-art research and your coursework stays current. The core courses cover a wide range of topics related to leadership, strategy, change management, sustainability, marketing, and finance. The portfolio of elective courses from which you can choose is continually updated to reflect recent developments in all areas of management thinking, and you have several opportunities to tailor your education to your individual interests and goals. The opportunity to do an international exchange allows you to gain even more diverse current perspectives.
Interdisciplinary courses with a strong sustainability profile
The core courses provide you with an understanding of key areas of general management, balancing theoretical elements of individual, firm, market, and economic behavior with applied and practical aspects of the various business disciplines. In order to maximize your personal and professional effectiveness across a range of capabilities necessary to be a successful leader, our core courses put particular focus on developing communication skills, team working, writing skills, performance feedback, and coaching. The cross-disciplinary character of the programme allows you to take stock of your personal leadership aspirations and capabilities and focus on becoming an effective, inspirational, and responsible leader. Sustainability issues are key components of our courses, giving you the opportunity to delve deeper into the role of companies in society.
International
An international atmosphere allows you to experience other cultures, improve your communication skills, and build a global network of friends. You will be part of a multicultural classroom. We also offer the chance to spend an exchange semester at one of our partner universities