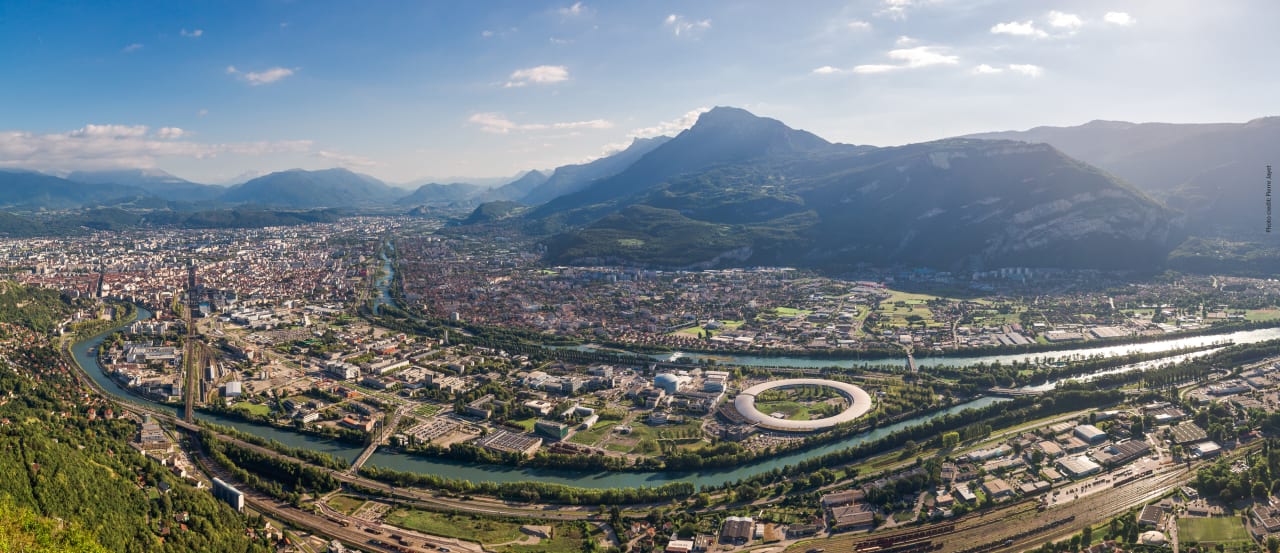 MSc in
MSc International Human Resource Management in the Digital Age
Grenoble Ecole de Management
Key Information
---
Campus location
Grenoble, France
Tuition fees
EUR 12,950 / per year *
Application deadline
Request info
Earliest start date
Sep 2023
* Regular track (per year): € 12,950 Short track (full program): € 16,750
Introduction
Overview
Program Duration: 2 years

Year 1: 7 months on campus + 4-6 months internship
Year 2: 4 months on campus + 4-6 months internship

Entry Requirements: Bachelor-level undergraduate degree in any subject. Fluency in English
Campus location: Grenoble, France
Language: English
Financial Aid and Scholarships are available
Our mission
To equip managers with the tools and knowledge to work in HR anywhere in the world, in any company. These managers will have the skills to boost corporate performance through the effective management of the company's workforce and the ability to adapt their organization for the future, both on a human and on a digital level.
Why choose the MSc International Human Resource Management in the Digital Age
Follow a pioneering program in its field, covering the fundamentals of IHRM with a unique focus on the developments and challenges of new ways of working linked to digital transformation.
Learn how to design HR strategies to optimize corporate performance and how to handle IHR operations in a dynamic international environment.
Develop on both a professional and a personal level within an intensive and stimulating program in a multicultural environment.
Earn your degree from a triple-accredited institution with worldwide recognition
Program Highlights
Innovative and interactive pedagogy, including serious games
Live Business Cases with real companies, putting learning into practice
HR Study Trip combining classes and corporate visits
Up-to-date program content covering the latest trends in IHRM
Curriculum
Program
The program explores how HR strategy fits into overall corporate strategy, the key differences between International Human Resource Management (IHRM) and domestic HRM, and the skills required to recruit, manage and enhance talent. It is designed for graduates who wish to pursue management careers at national and international levels.
Participants will develop the know-how and competencies to identify and understand the HR issues facing business today and develop appropriate strategies to ensure that effective people management strategies create competitive advantage and sources of value.
This program also specializes in the analysis of the impact and challenges of digital transformation on HR today.
Program content*
* Program content subject to change
Year 1 - Core courses
Fall semester
Essential Business Skills
Strategic Management
Project Management
Business Research Techniques
Accounting
Corporate Finance
Foreign language
Specialisation
Fundamentals of HR Management
Personality Test & Talent Acquisition
New organizations & Well-being at Work
Spring semester
Professional Development Skills
International Negotiation
Sustainability Transition
Reflexivity & Professional Development
Foreign language
Specialisation
Live Business Case
Gamification & Creation of a Serious Games for HR
CSR & Diversity (Study Trip)
Individual Tracks
Students choose one of the following:
Professional track: Four to six months internship or full-time employment, anywhere in the world
Professional Certificate Track: Students choose from a number of professional online certificates
Year 2 - Specialisation
Fall semester
HR as a Coach
Compensation Practices & Policies
Digital Transformation for HR Professionals
HRBP at the Heart of Transformation
Talent Management
Managing Knowledge to Develop Core Competencies
HR analytics & Data Practice
Foreign Language
Spring semester
Responsible Leadership & Future Organisations
Students choose one of the following.
Professional track: Three to six months internship or full-time employment, anywhere in the world.
Research Track: Research Project
Academic Track: Online Certificate Course
Foreign Languages
Operating in an international environment requires foreign language fluency and therefore a foreign language module is an option on the program for all students.
Non-French speakers may study French (beginner to advanced level). This option is highly advised for those who are looking to become professionals in France. French speakers may choose from a number of other languages at the beginner level.
Study Trip**
Students on the program will participate in a 2-day HR study trip**, to visit different kinds of organizations. Previously students met with P&G (Procter & Gamble), ILO (International Labour Organization), UNICEF, and WTO (World Trade Organization).
** Study Trip is contingent on global conditions and travel restrictions
Live Business Case
The Live Business Case (LBC) gives the students the opportunity to apply their learning directly to a real HR issue offered by a participating company. Students will work in teams and develop their LBC over several months in parallel to the taught part of the program. They will meet with their assigned company and LBC coach regularly to define and review the objectives of their project and the expected deliverables. The objective of the LBC is for MSC IHRM students to help real companies find innovative solutions to address their HR issues and enable them to improve their HR processes with digital tools.
Personal and Professional Development Workshops
In addition to the core courses, students can attend personal and professional development workshops. These workshops cover current topics of interest, recent trends in management, and career development. They serve as a complement to the core modules.
Innovative Learning for Career Progression
You will be encouraged to develop your professional skills through a series of innovative learning activities. By taking part in real-life professional experimentations and in GEM's renowned "serious games", you will be encouraged to develop your soft skills (teamwork, presentation, negotiation, leadership).
Serious Game Designer Certificate*
Students have the additional option of obtaining a serious game designer certificate at no additional fee. This certificate program is designed to boost your ability to solve managerial challenges and develop creativity. *conditions apply
Rankings
This programme was ranked 18th in France EdUniversal Classement Masters MS MBA 2022
Program Outcome
Upon completion of this program, you will be able to:
Design and manage diverse teams within a global environment.
Demonstrate a high-level of critical analysis.
Fully assess the ethical, environmental impact of decisions and actions.
Understand the key challenges and functions of different departments and services.
Generate innovative and adaptable ideas and solutions.
Work efficiency in a technology focused environment.
Demonstrate an in-depth comprehension of the key present and future challenges.
Scholarships and Funding
please check: https://en.grenoble-em.com/scholarships-funding-your-program
Career Opportunities
Employability
This MSc program is designed for those who wish to work in organizations employing an international and diversified workforce, with the responsibility of developing local and global HR systems. Graduates will be qualified for positions in both multinational corporations and local companies experiencing rapid expansion in international markets. Graduates will also be qualified to enter the consulting field in the areas of HR and organizational development. This program fits also students who want to be experts in managing people.
Top Employers of our MSc IHRM Graduates
Aldes Aeraulique, Alstom Management, Roche, Auchan France, BCG, Copers Executive Search, Diesel France, European Synchrotron Radiation Facility, Kelly Services, Mecaplast, IOTA S.A., Randstad, Renault Trucks, Essilor, Transatel, Saint-Gobain Interservice, VMware France, Kurt Salmon, Schneider Electric, Amadeus, Rexel, Hays, Spartoo