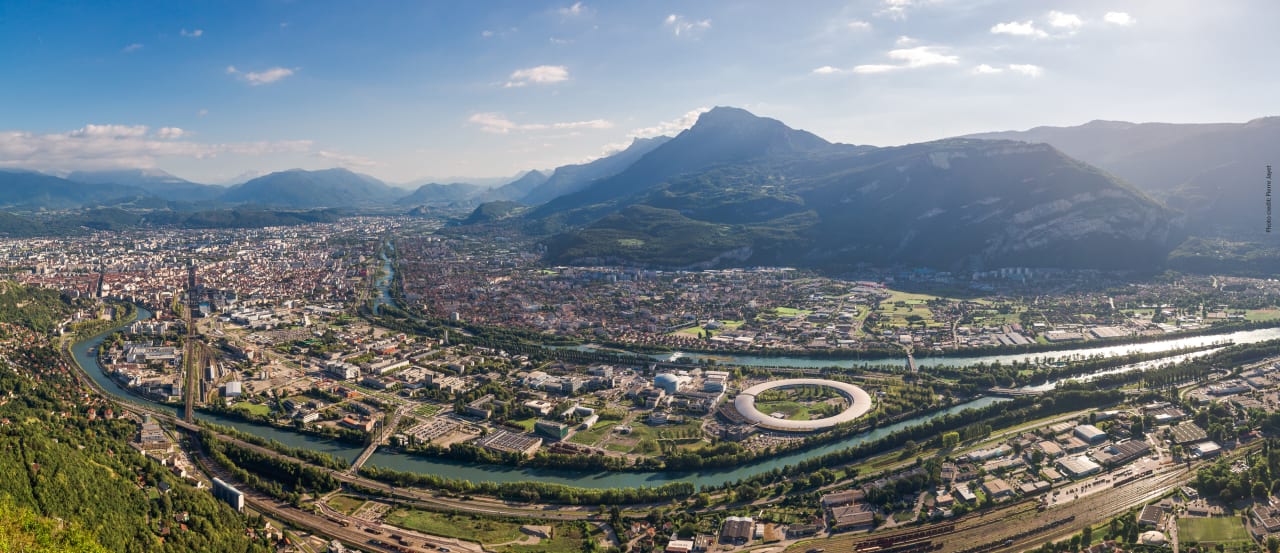 MSc in
MSc Innovation, Strategy and Entrepreneurship
Grenoble Ecole de Management
Key Information
---
Tuition fees
EUR 12,950 / per year *
Application deadline
Request info
Earliest start date
Request info
* Regular track (per year): € 12,950 Short track (full program): € 16,750
Introduction
Overview
Program Duration:

Regular Track: 2 years (7 months on campus + 3 to 6 months internship (year 1), 4 months on campus + 3-6 month internship (year 2))
Short Track: 1-year (4 months on campus + 3 to 6 months internship)

Entry Requirements: Bachelor-level undergraduate degree in any subject. Fluency in English. Additional criteria apply for short track.
Campus locations: Grenoble, France and Berlin, Germany
Language: English
Financial Aid and Scholarships are available
Objectives
The program reflects the realities of the global environment and provides general management courses together with highly specialized modules in the areas of Innovation, Strategy, and Entrepreneurship.
Curriculum
Program*
In addition to its proximity to research-intensive, international companies (STMicroelectronics, Hewlett-Packard) and scientific organizations (the micro and nanotechnology innovation center GIANT Minatec - the French Commissariat à l'Energie Atomique and LETI), this program also comes from a top-quality international teaching team made up of academics and professionals, thus creating an atmosphere supportive of teaching, learning, creative thinking, and research.
The program's main objective is to provide a multidisciplinary approach to the field of Innovation, Strategy, and Entrepreneurship
The program corresponds to the realities of the global management environment by offering highly specialized courses in the fields as well as courses relating to general management and business, thus extending the intellectual understanding of Innovation, Strategy, and Entrepreneurship as a discipline.
* Program content subject to change
Year 1: Core Courses
Fall semester
Essential Business Skills
Strategic Management
Project Management
Business Research
Accounting
Corporate Finance
Foreign language
Specialisation
Digital Transformation in Business
Introduction to Entrepreneurship
Managerial Economics
Introduction to Innovation
Spring semester
Professional Development Skills
International Negotiations
Sustainability in the Business Environment
Reflexivity & Professional Development
Foreign language
Specialisation
Managerial Creativity
Live Business Case 1 & 2
Study Trip
Individual tracks
Students choose one of the following:
Professional track: Four to six months internship or full-time employment, anywhere in the world
Professional Certificate Track: Students choose from a number of professional online certificates
Year 2: Specialisation
Short track students enter directly year 2
Fall semester
Digital Marketing Insight into Digital
New Venture Business Planning
Digital Economy
Digital Marketing: Digital Analytics
M&As & Strategic Alliances
Legal Environment of International Business
Creativity & Innovation
Innovation & Design Thinking
Small & Family Business
Foreign Language
Fall semester
Specialised Academic Dissertation
Responsible Leadership & Future Organisations
Students choose one of the following:
Professional track: Four to six months internship or full-time employment, anywhere in the world
Research Track: Research Project
Academic Track: Online Certificate Course
Live Business Cases
During this program, participants will have the opportunity to become real-life business developers by exploring a Live Business Case provided by companies working in partnership with the MSc Innovation, Strategy, and Entrepreneurship program. Students will work in groups and delve deeply into their cases during the seven months from October to June under the supervision of a coach. The Live Business Cases are launched by a briefing given by the company.
Study Trip
This one-week innovative and entrepreneurial study trip abroad provides students with an in-depth perspective into one of today's most influential economies. Students participate in lectures and company visits to gain insights into business practices in the field of innovation.
Rankings
This programme was ranked 10th In France in the Eduniversal Classement Masters MS MBA 2022
Program Outcome
Why choose this program?
Acquire the skills to manage projects across national and cultural boundaries.
Develop an entrepreneurial and intrapreneurial spirit.
Assess the economic and market potential of innovations, ensuring corporate success.
Gain the ability to evaluate the strategic role of mergers, acquisitions, and strategic alliances.
Develop skills to meet the social, ethical, legal, and financial constraints in new ventures.
Earn your degree from a triple-accredited institution.
Discover and try out the whole process of start-up creation.
Full Program Fees: €25,000 Regular Track - Short Track €16,000/ September 2022 intake (Grenoble Campus). See overseas campus pages for local fees
Scholarships and Funding
GEM offers a dedicated online platform - The Funding Place - to help you find financing solutions, simulate a student loan and understand everything about student loans. Grenoble Ecole de Management is helping international students secure more than 2 million euros in a form of different financial aid.
International GEM scholarships offers can be found here.
Career Opportunities
Top Employers of our MSc Innovation, Strategy, and Entrepreneurship Graduates
Adnai Mining, Apple, Biomerieux, Contigo, Eurocopter, International Innovation Nanotechnology Center, Intralot, Kachan and Co., N26, Nissan, Oracle, Salesforce.com, SAP, Schneider, The Retail Performance Company, Toyota
Examples of MSc Innovation, Strategy, and Entrepreneurship Graduate Positons
The students following the MSc Innovation, Strategy, and Entrepreneurship generally wish to prepare for careers as:
R&D Managers, Project Managers, B to B Product Managers, Business Engineers, Business Developers,
Or in the following fields:
Biotech, High Tech IT, Start-ups
Program Admission Requirements
Demonstrate your commitment and readiness to succeed in business school by taking the GMAT exam – the most widely used exam for admissions that measures your critical thinking and reasoning skills.
Download the GMAT mini quiz to get a flavour of the questions you'll find in the exam.