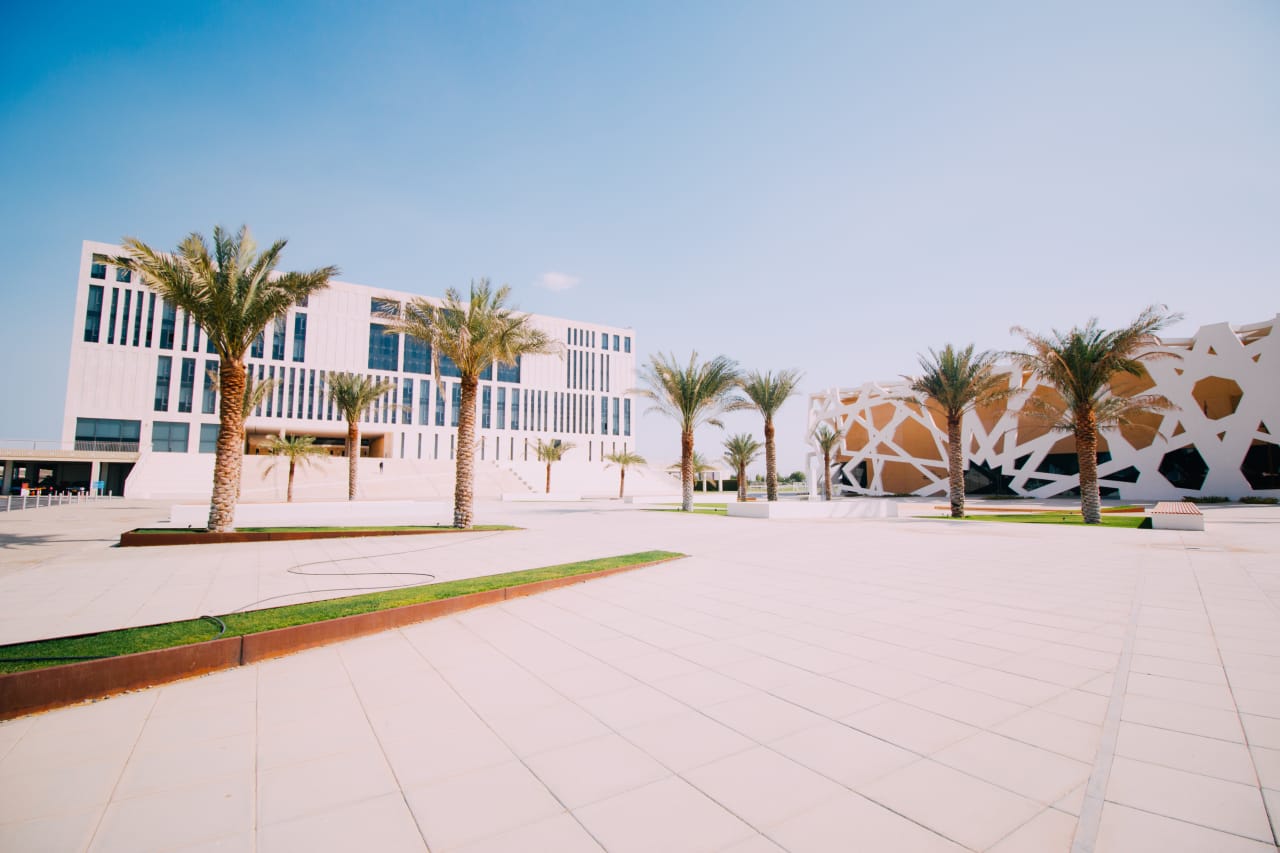 MSc in
MSc in Computer Science
German University of Technology in Oman
Key Information
---
Campus location
Muscat, Oman
Tuition fees
OMR 13,800 / per credit *
Application deadline
Request info
Earliest start date
Request info
* Tuition fees vary depending on the credit points of each module. The applicable fee of OMR 115 is assessed to each ECTS CP. A non-refundable fee OMR 100 is required prior to application being processed.
Introduction
About the Program
The Master of Science in Computer Science provides a comprehensive curriculum consisting of academic and applied knowledge of CS and IT technology management and emerging technologies in large data processing and analysis. At GUtech you will receive international teaching with faculty members from GUtech, RWTH Aachen University as well as several other European universities.
You will have the flexibility to specialize in 'Data Science' or 'Technology Management' while gaining a broad basis in Computer Science with a concrete foundation in the innovation, application, and management of computer science applications across a range of disciplines.
Subjects taught included machine learning, big data analytics, and network forensic as well as network security. By choosing a specialization, you can prepare yourself for your favorite career path.
The MSc program is also tailored to equip you with entrepreneurial skills matching the national priorities for profitable and sustainable growth.
Curriculum
Structure
The MSc in Computer Science is a four-semester program, taught on a full-time basis capped off with a Master Thesis. You can also opt to pursue a part-time mode of study. The total workload of the MSc program is 120 credit points in the European Credit Transfer System (ECTS).
You have the chance to study a subject in-depth from these six knowledge areas: Management, Network Security, Data Science, Emerging Technologies, Development, and Research. By selecting electives, you will specialize in either 'Data Science' or 'Technology Management'.
The Data Science (MSc CSDS) specialization requires you to take at least six courses from the areas of Network Security and Data Science.
The Technology Management (MSc CSTM) specialization requires you to take at least six courses from the areas Management and Emerging Technologies.
To complete the program requirements, you will have to earn a total of 120 ECTS credit points distributed as follows:
72 ECTS credit points for course work & internship,
18 ECTS credit points for research and thesis preparation course,
30 ECTS credits for the Master's thesis.
GUtech has a 'Study Abroad' agreement with Hasselt University in Belgium. This allows you to take one more semester abroad and earn a second MSc degree in Transportation.
Career Opportunities
Career and Studies Opportunities
The MSc in Computer Science is a career-oriented, multidisciplinary program. It is suitable for students who are interested in the general area of designing and managing large IT infrastructure. The degree can result in interesting and wide employment opportunities which include, data center manager, network specialist, data analyst, network security manager, etc. In addition, the graduates of the program can enroll in innovation and consultancy companies or start their own IT company providing much needed IT services based on emerging technologies to companies and government organizations in the region.
Aside from industry, graduates may go on to pursue consultancy as well as research careers, whether through doctoral study in academia or commercial research.
Scholarships and Funding
Scholarship opportunities
We offer twenty (20) scholarships for successful applicants to cover 40 percent of tuition fees. There is not a separate application for these scholarships; twenty (20) first successful applicants who apply by the February 14 deadline will be considered on the basis of their acceptance of admission offer.