MSc in
MSc in User Experience Engineering
Goldsmiths, University of London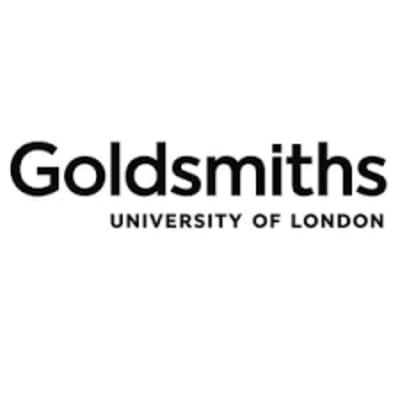 Key Information
---
Campus location
London, United Kingdom
Tuition fees
GBP 10,870 / per year **
Application deadline
Request info *
Earliest start date
Request info
* please contact the school for details
** for home full-time. Home part-time: £5435; International full-time: £16120
Introduction
A user's experience of technology depends on the design and engineering choices that influence their interactions. Emerging and future technologies will exceed the capabilities available today, so our experts will give you the research needed to exploit and market new possibilities for the benefit of users.
This innovative programme will explore how people experience the world around them, particularly when using technology. You will learn how each layer of technology - from core hardware through to the way that media is handled - can affect user experience in practical tasks. Building on this, you will be given the skills for transforming user requirements into appropriate technical solutions.
A variety of elective modules in advanced technologies and psychology will enable you to choose a path that emphasises the technology of your choice. Given the vocational nature of the programme, there is an option to undertake a field study thesis project as an alternative to the conventional academic thesis.
The importance of human-computer interaction and good interface design is increasingly recognised as the key to the future of successful tech development. User-centric software and hardware continue to evolve and are becoming more important in product design as technological breakthroughs drive innovation. The ability to select and implement the appropriate technologies to deliver usable and satisfying solutions will address a current skill shortage and will equip students with in-demand vocational skills.
Goldsmiths is at the forefront of computing and creativity and as such you will have the opportunity to learn from leading researchers from computing, design, psychology and business.
Modules & structure
Core Modules
Computing for User Experience* (15 Credits): Covers the analysis of the impact of each layer of technology on the user experience and explores how technology can fit users' requirements and capabilities.
Introduction to Research Methods* (Level 7 15 Credits): Covers the methods used to ensure that technology developments reflect the needs of users and have been tested with users, including methods for using prototypes in the design and development processes.
Interaction Science* (15 Credits): Explores the various interactions that can take place between people, including those interactions that utilise or are mediated by technology. The various methods for exploring interactions, including empirical, modelling, simulation, case studies, and design as science will be discussed.
Research Design & Analysis (15 Credits): The aim of this module is to provide understanding and skills related to research design and to provide extra support for design aspects of dissertation work. Topics include basic concepts; non-experimental methods; experimental methods; quasi-experimental methods; ethical considerations; experience using online databases and other resources; a seminar on design and statistics as a principled argument.
Applied Topics/Guest Lectures* (15 Credits): Invited guest speakers from various industries and commercial organisations will describe the part that technology and user experience impacts on their operations.
Marketing Strategy (15 Credits): This module is divided into two sections: one theoretical and one practice-based. We'll start by defining the role of marketing strategies within the business strategy and the corporate strategy of a company. We will then look at the process of creating a marketing plan. The module will then move on the formulation of marketing strategies.
Computing Project(60 Credits): The Project in Computing is an opportunity for students to apply the skills, knowledge and expertise that they have acquired whilst studying at the Department to a single and coherent body of work. The project allows students to follow an initiative that appeals to them.
or
Field Project (60 Credits): This module aims to provide students with a professional level experience of specifying conducting and presenting a substantial piece of user experience research. Students will undertake (define, carry out, and analyze) field studies and associated desk/other research in order to uncover system, product or service design-relevant information about user needs, contexts, behaviours, and desires. Students will present the findings of user research to a variety of design industry stakeholders – users/participants, designers, engineers, managers, marketing and other professionals.
Plus 2 Elective modules from computing or psychology to add skills and knowledge required for the thesis/project, chosen from an annually approved list of modules which may include:
IS71013A: Physical Computing (15 credits)
IS71014B: Workshops In Creative Coding 1 (15 Credits)
IS71070A Fundamentals of Web Development (15 Credits)
IS71055B: Critical Social Media Practices (15 Credits)
IS71060A Machine Learning And Statistical Data Mining (15 Credits)
IS71066A Interactive Data Visualisation (15 Credits)
IS71065A Physical Computing: Arduino And Related Technologies (15 Credits)
PS52006T: Cognition Psychology (15 Credits)
PS52004T: Developmental Psychology (15 Credits)
Modules marked with a * are not confirmed for 2018 entry and may change
Please note that due to staff research commitments not all of these modules may be available every year.
Skills & careers
This programme is being delivered with input from an Industrial Advisory Board (IAB) who are assisting us to ensure that it is tuned to the current and future anticipated needs of employers in a variety of private and public sectors. The team delivering the programme are active in the UX forums on LinkedIn and other industry and academic groups in order to ensure that the programme is well known amongst prospective employers.
Entry requirements
You should have an undergraduate degree of at least upper second class standard in computing, psychology, design or related disciplines, and an interest in and capability for working in interdisciplinary contexts.
In exceptional circumstances, outstanding practitioners or individuals with strong commercial experience may be considered.
Fitness to train
If you are offered a place on this programme, you'll need to meet the fitness to train criteria.
Equivalent qualifications
We accept a wide range of international qualifications. Find out more about the qualifications we accept from around the world.
English language requirements
If English isn't your first language, you'll need to meet our English language requirements to study with us.
For this programme we require:
IELTS 6.5 with a 6.5 in writing.
If you need assistance with your English language, we offer a range of courses that can help prepare you for postgraduate-level study.
English Language Requirements
Certify your English proficiency with the Duolingo English Test! The DET is a convenient, fast, and affordable online English test accepted by over 4,000 universities (like this one) around the world.