MA in
MA in Artists Film & Moving Image
Goldsmiths, University of London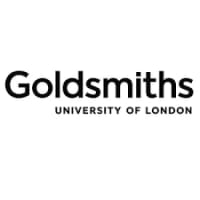 Introduction
This intensively taught programme is designed for artist filmmakers who want to develop their practice and their professional networks to a level that enables them to work within the art and film worlds.
This course is a twelve-month, intensively taught practice-based MA aimed at graduates and/or artists working within the field of moving image who wish to achieve a professional level in their practice with the support of an Art Department that has an exceptionally high concentration of accomplished artist filmmakers.
The programme is centred around the individual experience and knowledge that each student brings to the programme toward developing them as highly reflective and committed practitioners, as artist filmmakers who want to innovate in the expanding field of moving image within the context of artists' film production, exhibition, reception and distribution.
The programme aims to enhance students' professional potential by subjecting the process of thinking about, making, and exhibiting moving image works to critical scrutiny, reflection and discussion. Applicants applying with a proposal for a moving image project to ensure that they are suitably equipped to benefit from a focused, practice-based, student-centred curriculum.
Students are encouraged and supported to develop their own areas of interest and research through their primary project and dissertation, the development of which is supported through one-to-one tutorials with core staff and guest lecturers, as well as through seminars, lectures, screenings, study visits and a professional development programme that includes mentoring, masterclasses and workshops with leading professionals and affiliated organisations from within the international field of artists' film and moving image.
Applications
You must apply with a developed idea for a moving image project that outlines the key interests and motivations for your practice-based research, as well as indicating and providing an example of any preparatory material you might have already produced.
Modules & structure
How The Programme Is Structured
There is one route for successful completion of the MA Artists' Film & Moving Image programme: one full-time calendar year.
Students accepted into the programme will already have outlined their key interests in their project proposal. It is from this starting point that you will be supported in developing your project through various teaching modes, including tutorials, seminar presentations, research skills training, workshops, mentoring and masterclasses with relevant professionals, which continue across the three terms of the programme.
Teaching is largely constituted of student-centred learning, guided independent research and studio practice, taking place across the Autumn, Spring and Summer terms leading to a final degree exhibition in July. The remainder of the summer is meant for completion of the dissertation, which is submitted at the end of August.
The programme has three core summative modules that run simultaneously. All parts of the programme are mandatory. There are no optional modules on the programme.
Artists' Film Practice 90 credits
Artists' Film Research Portfolio 45 credits
Histories, Contexts and Futures of Artists' Film 45 credits
What You Will Be Expected to Achieve
You will be expected to complete a significant moving image project over the duration of the programme, which will be exhibited in a Final Degree Exhibition, alongside a Research Portfolio and a Dissertation. By working on and realising these three achievements you will develop a unique combination of practical, cognitive and analytical skills that will enable you to critically and constructively analyse your own practice in relation to a wider historical and contemporary context, and act upon this understanding through your practice and writing.
You will be expected to integrate the various taught elements across the modules on the programme toward working independently to develop your project and to engage with the opportunities afforded by the programme to develop your professional practice as artist filmmakers.
You will develop a body of historical and theoretical knowledge that enables you to think and write critically about contemporary artists' film, exhibition strategies, distribution networks and its social and cultural contexts.
Assessment
Students will be assessed by project presentations leading to three examination elements: Research Portfolio, Final Degree Exhibition, and Dissertation. All three elements must be passed to successfully complete the programme.
The degree of MA Artists' Film & Moving Image is awarded to students who have successfully passed all three elements of assessment.
Please note that due to staff research commitments not all of these modules may be available every year.
Skills & careers
The MA Artists' Film & Moving Image is designed to provide you with an understanding and experience of artists' moving image practice that has a breadth of outcomes and a variety of transferable skills in the knowledge that the professional field demands creative and practical flexibility.
Students completing the programme should be able to establish themselves as practitioners of significance in the field of contemporary art, film and moving image and related professions, including independent artist filmmakers, academics, teachers, curators, writers, critics, as well as institutional and independent innovators.
Throughout the duration of the programme, you will be introduced to and work alongside leading professionals from within the field of Artists' Film, through workshops, seminars and one-to-one meetings. This will contribute to your establishing your own professional network, as well as providing significant experience and understanding of the processes of production, display and distribution of artists' film and moving image.
The Department of Art has a long and continuing record of alumni establishing professional careers and achieving considerable success in the field, including nominations to and winners of the Derek Jarman Award, the Turner Prize and the Oscars, alongside and in addition to alumni who show their work internationally at museums, public and commercial galleries, as well as on national television, international film festivals and biennales.
Entry requirements
You should have – or expect to be awarded – an undergraduate degree of at least upper second class standard with a substantial fine art, film or moving image component, or can demonstrate an established creative practise appropriate to qualify for entry.
Consideration will be given if you do not have an academic background but can demonstrate professional experience in this area and can show that you have the ability to work and study at the postgraduate level.
The programme draws applicants from around the world with diverse cultural backgrounds and experiences. We actively encourage these applications as well as those from mature learners who wish to broaden their creative knowledge base.
Equivalent qualifications
We accept a wide range of international qualifications. Find out more about the qualifications we accept from around the world.
English language requirements
If English isn't your first language, you'll need to meet our English language requirements to study with us.
For this programme we require:
IELTS 6.5 with a 6.5 in writing.
If you need assistance with your English language, we offer a range of courses that can help prepare you for postgraduate-level study.
How to apply
You apply directly to Goldsmiths using our online application system.
Before submitting your application you'll need to have:
Project Proposal: all applicants apply with a moving image project (as this is understood in a Fine Art context). Your proposal should provide an overview of the research you wish to undertake: the ideas, context, methods and anticipated outcome (e.g. the body of work, single work). The proposal should be no more than 500 words.
Personal Statement: outline your previous experience and motivations for joining the programme and how you expect to contribute to and gain from it. Please see our guidance on writing a postgraduate statement.
Portfolio: preferably a single PDF document which includes information on the media, duration, year of production and description if appropriate, as well as a list of links to works on Vimeo, YouTube or equivalent, with passwords if required. Ensure you prioritise the work and/or extracts you want us to see, as we will view a maximum of 15 minutes total running time.
CV: include details of your education history and any relevant experience.
Referee: the email address of your academic referee who we can request a reference from, or alternatively an electronic copy of your academic reference.
Educational Transcript: if available, an electronic copy of your educational transcript (this is particularly important if you have studied outside of the UK, but isn't mandatory).
You'll be able to save your progress at any point and return to your application by logging in using your username/email and password.
When to apply
We accept applications from October for students wanting to start the following September.
Application Deadline: 15 January 2020, with interviews taking place between February and March 2020.
All shortlisted applicants will be invited for an interview in person.
International (non-EU) applicants who are invited for an interview, but can't attend Goldsmiths, will be interviewed via Skype.
Applications received after the closing date will be considered if there are spaces available.
We encourage you to complete your application as early as possible, even if you haven't finished your current programme of study. It's very common to be offered a place that is conditional on you achieving a particular qualification.
If you're applying for funding, you may be subject to an earlier application deadline.
English Language Requirements
Certify your English proficiency with the Duolingo English Test! The DET is a convenient, fast, and affordable online English test accepted by over 4,000 universities (like this one) around the world.